SHAWN PERRY Releases Official Music Video for "LAWNCHAIR"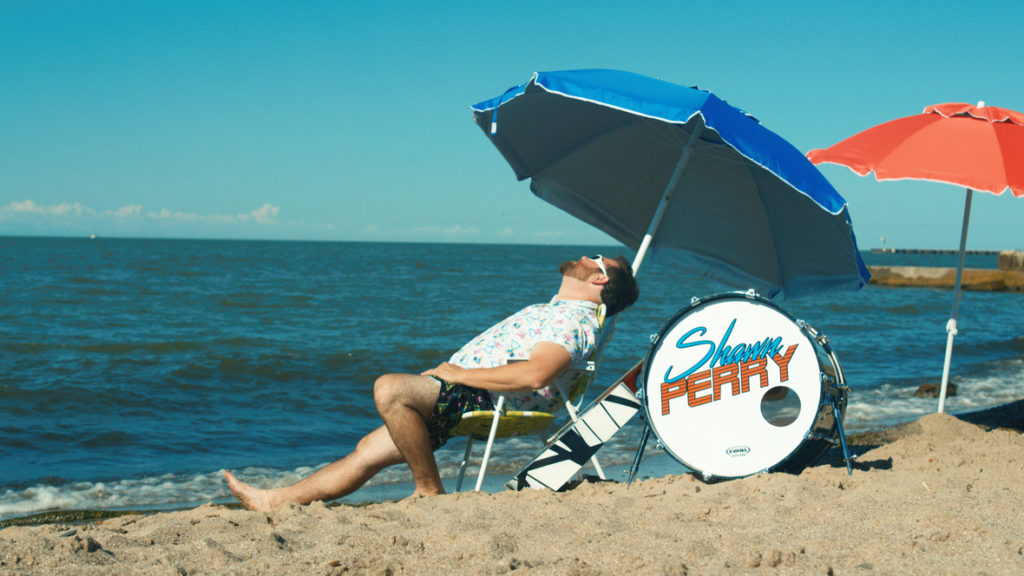 Country Rock Musician SHAWN PERRY has released the official music video for his pop-infused single, "LAWNCHAIR."
"This song has really been a blast to write, record and perform. I wanted to create sonic sunshine and distill liquid summertime…and I think I accomplished that. I hope everyone who hears the song steals their dad's convertible and ruins the speakers and the tires with this tune all damn summer!" – Shawn Perry
Download / Stream "LAWNCHAIR" Online:
iTUNES | SPOTIFY | AMAZON | GOOGLE
Shawn Perry is an American Singer, Songwriter, Guitarist, actor, and political activist.
Shawn Perry is best known for his work on the MTV series MADE, his guitar and amp company VALKYRIE, and several past and on-hiatus music projects. Shawn also runs an independent recording studio (Rock City) and was a 2013 SCENE Magazine nominee for Music Producer of the Year. Shawn has appeared on VH1, NBC, FOX, and in several independent films. Over his career, Shawn Perry and his various projects have shared the stage and lineup card with numerous music legends, including: Poison, Warrant, Guns-N-Roses, The Darkness, Slash, Creed, Korn, Megadeth, Puddle of Mudd, Papa Roach, P.O.D., Chimera, Chickenfoot, Motionless in White, Jackyl, Volbeat, Queensryche, Rob Zombie, Skillet, Thousand Foot Crutch, The Hollywood Undead, Steel Panther, Thin Lizzy, Michael Stanley, Killswitch Engage, Powerman 5000, The Guess Who, and Hellyeah. Heck, he has even played a show with actor Corey Feldman of "Goonies" and "Lost Boys" fame…ah, the memories…
Since Shifting his focus to a solo career in 2015 with the release his debut EP Country Girls, Shawn Perry and his band The Hazzard County Rebellion have performed at some of largest festivals in Ohio (Rockin' on the River, and Ohio Bike week Country, Blues and BBQ Festival) They have also been fixtures and some of the top music venues in the mid-west including: The world- famous Cleveland Agora, The Odeon, The Thirsty Cowboy, Lyman Harbour and Jewel's Dance Hall, sharing the stage with world class artist like Finger Eleven, We Are Harlot (featuring members of Asking Alexandria), Demun Jones (formerly of Rehab), The Devil You Know (helmed by ex-Killswitch Engage vocalist Howard Jones), Charlie Farley, and Country legend Colt Ford. They have also appeared on the Fox 8 Morning Show and had their music featured on I heart media's (Clear Channel) nationally syndicated morning show Rover's Morning Glory.
In 2019 Shawn Perry and CRUE released their new single "Lawnchair" to critical and commercial acclaim. The song was recorded by Grammy winning producer Christian Davis at the Castle in Nashville and mastered by Grammy winner Maor Applebaum in Los Angeles. The song made its debut on the country charts in March 2019 and has been steadily climbing ever since. Lawnchair will be part of a new full length album scheduled for release in 2020