Until the Sun Comes. Rival Sons in Los Angeles, CA at Echo Park.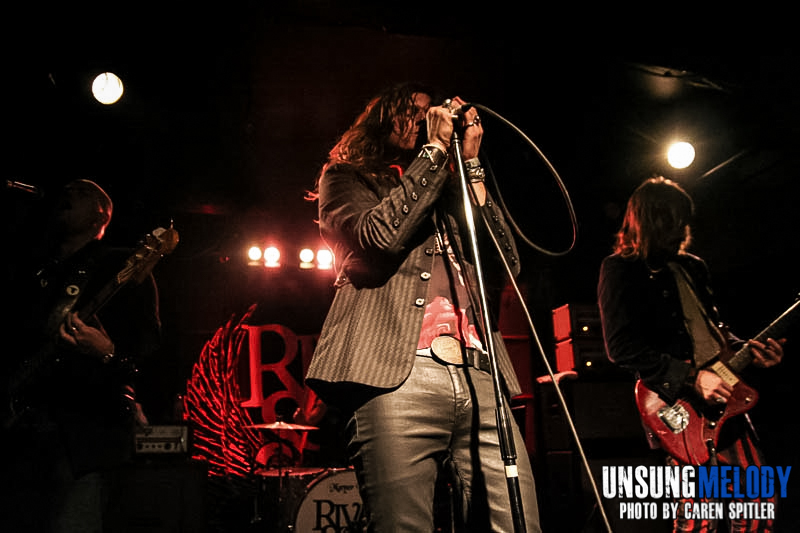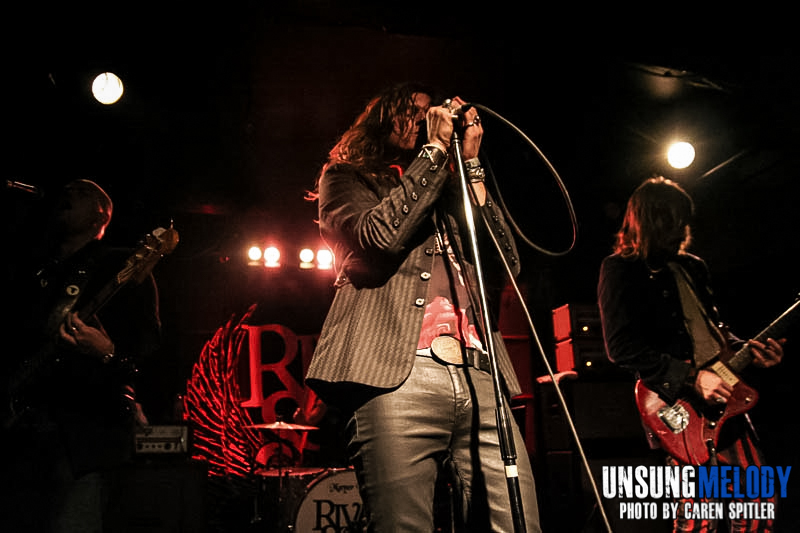 Wednesday evening January 9th I headed over to The Echo on Sunset Boulevard to see Rival Sons. I was intorduced to this band little over a year ago via the social-DJ/media site Turntable.FM by my editor in chief here at UnsungMelody.Com. Classic Rock revivalist, Rival Sons have been compared to Led Zeppelin, The Black Crowes, The Doors, The Cult, and Deep Purple. Just to name a few. The band bring their own flavor to blues laden classic sounds, but are in the best possible way reminiscent of legendary rockers.
*Be sure and check out my photos from the show here.
Born and breed on rhythm and melody myself, music has been my first true love since before I could speak. With a rock 'n' roll father and rhythm-n-blues/jazz/classical mother I gained both an appreciation and an appetite for a vast range and flavours of sounds. That said not all music is created equal, some will reach you in a way others can't. Some are just fun ear-candy while others reach a certain technical perfection in their craft that brings them to a new level. Rival Sons is one such band. For the past year I have thoroughly enjoyed getting to know their sound. I was excited to hear them play live at last.
I got to the venue when the doors opened. The house packed early. Supporting acts Sir Madam, Lecherous Gaze, and Night Horse all brought out a nice group of their followers into the club. By the time the last opener was onstage, the house was at (if not over) capacity. I found myself standing on the precipice of the thin divide of musical greatness from mere mortals. I stood pressed firmly against the stage of the dim and dank hipster hang in Echo Park neighborhood of L.A. As I awaited arrival of the headlining act, I thought I was prepared for what I was about to witness. The rock quartet of Jay Buchanan (vocals), Scott Holiday (guitar), Robin Everhart (bass), Michael Miley (drums), create a formidable musical experience that lives up to and dares to rival some of our past and current musical grates. It's hard to say where time will place them in the annals of rock history, but musically they are ripe for accession to high-acclaim. Fans, critics and even legendary musicians also agree. They are the stuff musical greatness is made of.
I am still taken-back by what took place on the stage of the Echo. No offense meant to the recording staff and engineers of the bands albums, but it's nearly impossible to capture the full intensity of this group in recordings. Technology fails to measure up to the sound of this band. Rival Sons put the show into full gear with Keep on Swinging the first single from their new album Head Down. Opening with a crescendo of drums that settles into a strutting groove just before Buchanan unleashed his amazing vocals. Within the first notes of the song the "holy crap" moment hit, when I realized the epicness of the evening ahead. Watching them live I couldn't escape the thought that the recorded experience was a one dimensional version of the band before, but live was another story entirely. Much more than three dimensional, the songs reverberated and burrowed deep inside you.
From the first seconds of that first song the band, the room, and the crowd became one living entity. Every fiber of my being was alive in witness of the Rival Sons fat, boisterous swagger and larger-than-life sound. Each and every person in the room was there with me. The set progressed, and I remained pressed against the monitors at the edge of the stage and fans to my right, to my left, and behind me were pressed against me. We all moved tightly in unison I felt hair, breath, sweat, and spit on the back of my neck and sides of my face. As arms flew into the air to salute the band they found themselves connected to my arms if just by friction we raised our arms partially together. Women dancing and men head banging thrusted the crowd as one forcing all to move intentional or not.
Generating a tight wall of sound Rival Sons' magnificent sound is heavily dependant on each of the four members equally. The powerful rhythm section of Everhart and Miley incorporate a groove that nearly brings you to your knees. Equally the beastly, yet soaring axe work delivered by Holiday is unearthly. And to raising it all to the penultimate proportions, Buchanan's depth, beauty and range of his vocals brands this band as a sonic force of nature. The four form a solid base for their unique and captivating sound.
They played a nice long set with a decent encore. Though everyone in that room would agree it just wasn't long enough. The band's set was almost evenly divided between songs from the new album Head Down and the previous recording Pressure and Time. Some of the best moments of this memorable evening were All Over the Road with its Beatles-esque bridge. The theme and composition of Manifest Destiny are thought provoking, as it effortlessly channels Zeppelin without pretension. There were a couple of tunes where the room stood still in stupefying disbelief. The crushingly beautiful Jordan and the transportive and mellifluous Face of Light. Both of which ring of tones not unlike the great, late Jeff Buckley in feel and composition. As one more tasty treat at end of the night the band played a medley of Led Zeppelin songs as a tribute to Jimmy Page who celebrated a birthday the same night as the show. The only thing that could have made this show better is if it were twice or three times as long, otherwise it was pure perfection. I am adding them to the list of bands I will go out of my way to see every time I have a chance.
Keep up with Rival Sons below:
RivalSons.Com
Facebook
Twitter
Check out the video for Keep On Swinging by Rival Sons below:
Check out the video for Until The Sun Comes by Rival Sons below:
You can stream an entire concert from Rival Sons in Stockholm below:
Check out the video for All Over the Road by Rival Sons below:
Check out the video for Pressure and Time by Rival Sons below: