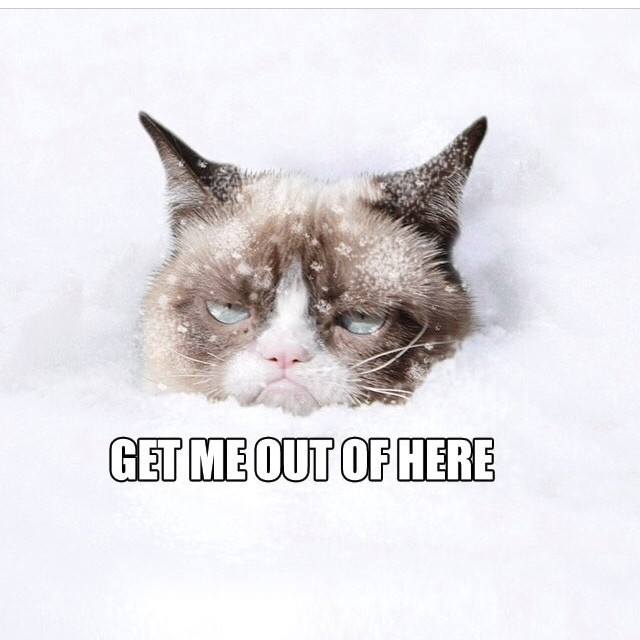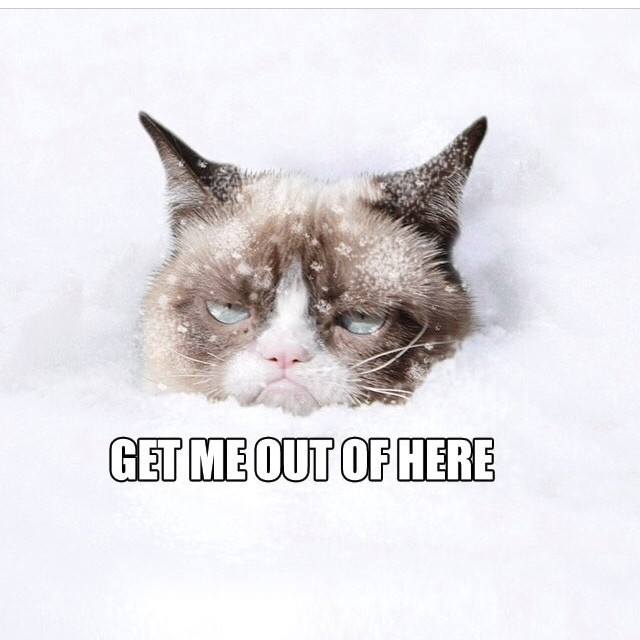 *Photo from the Grumpy Cat Facebook.
For the first time in roughly 10 years, I sat down to watch The Grammys. What I feel once was the biggest night for music, took the primetime slot on CBS. I'm going to share the 10 moments that I felt shaped the broadcast of the 56th Annual Lameys Grammys.
10. I'll start with Imagine Dragons. A band that deserves every ounce of the attention they have garnered since their release. Well, all except the poor performance that Kendrick Lamar provided to take away from the fantastic performance that Imagine Dragons gave us. I honestly can't fathom why these two were put together (money grab). I felt bad for Imagine Dragons, but since they released a single of this today, I don't feel bad for their wallets. Good for them?
9. Taylor Swift reacting as if she won Album Of The Year. Not sure about you, but I laughed my ass off.
8. P!nk, as always, delivered a fantastic vocal performance. All the while swinging, flipping, spinning and reaching out to fans. Her pitch was near perfect even with those difficulties.
7. Staying with P!nk, her duet partner Nate Reuss was all over the place vocally. I'm sure being on a stage in front of all your colleagues and heros is a tough environment, but come on dude…Hold it together!
6. Not everything was terrible. I'm a big fan of Billie Joe Armstrong and Norah Jones recent tribute album to the Everly Brothers, aptly titled Foreverly. While Miranda Lambert is no Norah Jones, their duet was a strong performance for me.
5. Staying with the tribute segment, I can't believe that they left off TWO-TIME GRAMMY winner Jeff Hanneman from Slayer. Come on Grammys, that was classless. You also forget Iron Maiden drummer Clive Burr. You didn't forget the Glee actor though did ya? Oh wait, you even misspelled his name. "Way to go!" – No one ever
4. Taylor Swift can't sing. There, I said it.
3. Kris Kristofferson, Willie Nelson and Merle Haggard are old. We knew that. As much as I loved having them on the show, vocally things were shaky and even Blake Shelton couldn't overpower the harmonies. Thank you for at least having them on the show, so the young'uns could see what real country is and was.
2. Were The Beatles there? I didn't notice every other commercial promoting the show next weekend. While it was cool to see Paul and Ringo on the stage together again, in my opinion, the song wasn't much. I did learn that O-U-T spells OUT though, so there's that.
1. Finally! Some music to enjoy! Trent Reznor, Lindsey Buckingham, Dave Grohl AND Josh Homme? Yes please! Wait, what's that? Is that a Hilton advertisement? A Delta advertisement? Ohhhhhhh, this won't go over well. Let's see what Trent Reznor had to say about it!
Music's biggest night… to be disrespected. A heartfelt FUCK YOU guys.

— Trent Reznor (@trent_reznor) January 27, 2014
Hopefully that stung a little bit. Whatever. Enjoy what we did get to see, until it was ruined by ads…
A few more random thoughts for ya:
Daft Punk looks really cool pretending to push buttons.
Nile Rodgers was having a blast!
Beyonce's butt.
What's up with how tall Bruno Mars' hair is?
Am I the only one who thought Pharrell's hat looked like a penis?
Lars Ulrich's Skullet.
Metallica doesn't need a pianist.
Lorde looks 70.