TERMINAL FUNCTION Premiere New Song "Chiral Ghost"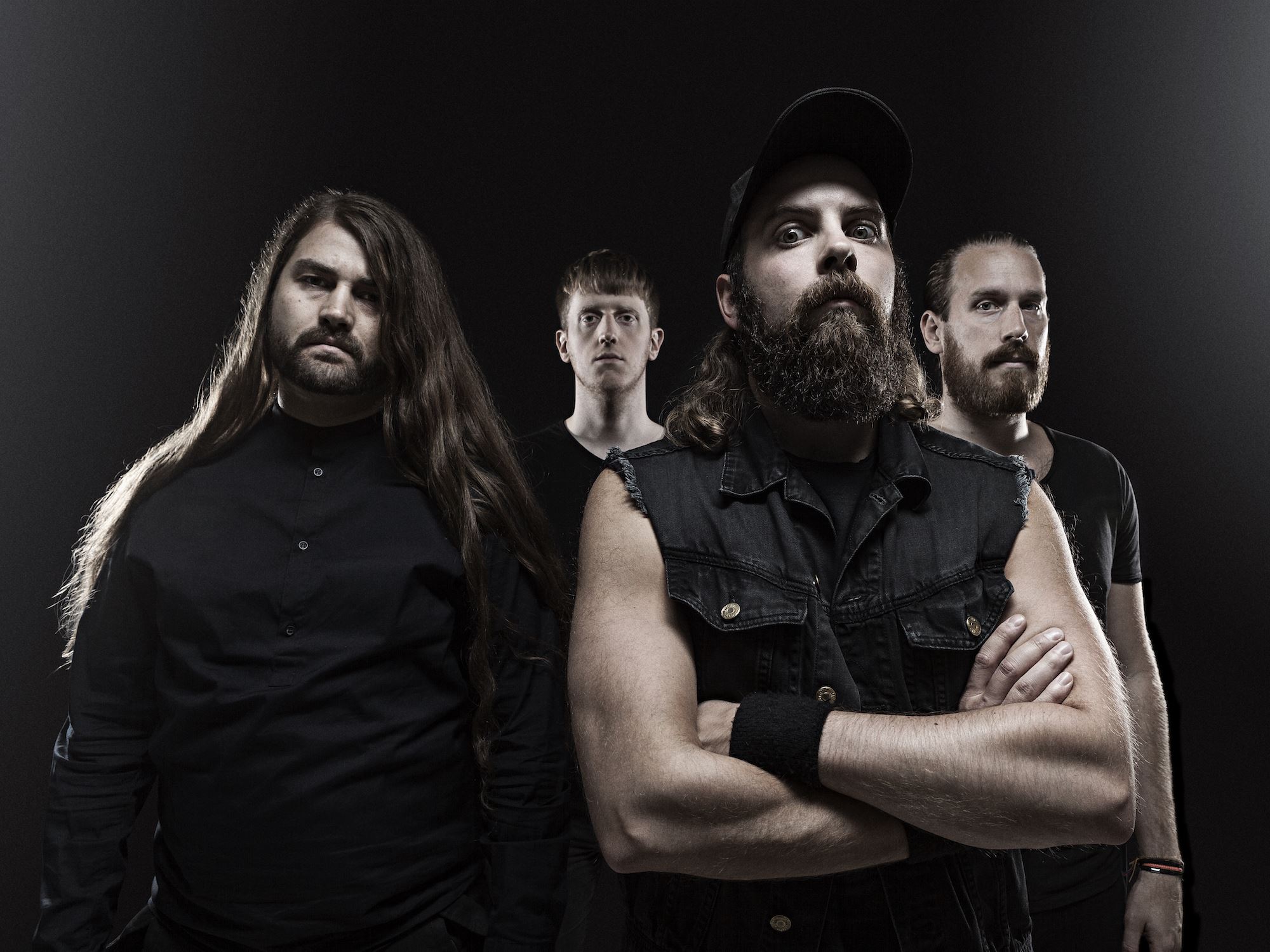 Guitarist Mikael Almgren spoke about their new song "Chiral Ghost":
"The lyrics were inspired by a dream I had about meeting your past and future shadow self. I guess you could see it as a metaphor for reflecting and be aware of your past and at the same time think ahead, keeping different time perspective in your mind simultaneously.
The music alters quite a bit between the usual tech metal odd time signatures, fast parts and slow heavy sections with some haunting guitar parts, which made me think the topic of the lyrics would suit this song."
With their new release "Krakstören EP", technical death metal group Terminal Function is back with a new set of aggressive and progressive songs that will please fans of the tech/death genre, as well as friends of the djent scene.
The objective for Krakstören EP was set to write shorter, more explosive songs, unlike previous albums, where the band has explored longer songs and suites of material strung together to tell a longer story. With 8-string guitars, a Chapman Stick, drums and set of mean vocal chords, Terminal Function delivers three new, hard-hitting songs that will have you looking for the repeat button in your streaming music client.
Terminal Function was founded in 1998 by guitarist Stefan Aronsson and drummer David Lindkvist (ex Vildhjarta) with the ambition to create challenging and extreme technical death metal. In 2001, guitarist Mikael Almgren (now also in Soreption) and singer Victor Larsson joined and the musical vision broadened to an even bigger horizon.
Between 2003-2004, the group released two demos where their unique mix of technical death metal and fusion-inspired atmospheric elements eventually reached the American label Willowtip Records who signed the band and released the debut album 'Measuring the Abstract' in 2008. After their debut album, the band moved to Stockholm and started work on the sequel 'Clockwork Sky,' which is a further development of the sound the group has refined over the years. The album was mixed and refined by Per Nilsson from the death metal group Scar Symmetry, receiving praise and high scores by the Swedish metal press and music blogs.
Krakstören EP was recorded, produced, mixed and mastered by Terminal Function in their own Soundfraction Studios in Stockholm, Sweden. The Ep is released by Swedish music label Stupid Dream Records, run by the band's guitarist, Stefan Aronsson.
Keeping Up with Terminal Function