You Have My Attention. Stone Temple Pilots Featuring Chester Bennington with Filter at The Paramount Theatre in Huntington, NY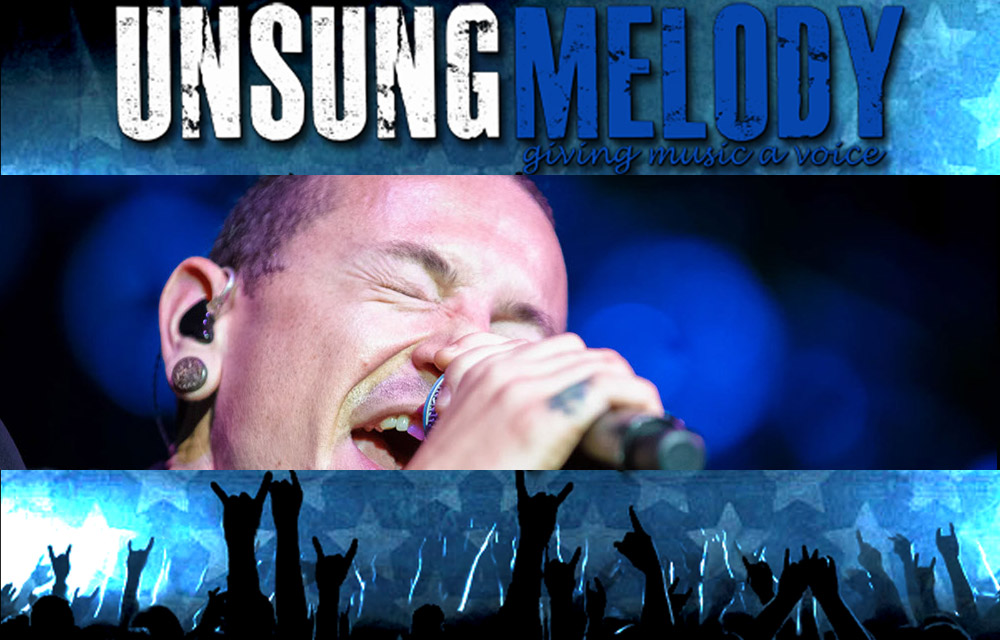 When I was in 9th grade, an album came out during the height of the "nu metal" craze that was exactly what I, an angst-ridden teenager at the time, needed. That album was Linkin Park's "Hybrid Theory". At the front of this new and aggressive band was vocalist Chester Bennington. Almost like Nirvana, Pearl Jam, or Stone Temple Pilots a generation before, Linkin Park grabbed a young audience with their hard rock, and eventually received incredible amounts of radio play, which only rocketed their popularity.
Let me say this upfront, I think Scott Weiland has a great voice, and with Stone Temple Pilots, he's created some of the most original and memorable rock music of all time. However, by many accounts, when it comes to work ethic and live performances, Weiland falls flat; being more concerned with his own self-image and self-satisfaction than that of his audience. Because of this, I've personally never had much interest in catching STP live.
That rationalization changed when Stone Temple Pilots announced that not only was Weiland no longer a member of the band, but that Chester Bennington had taken his place. Bennington, who by many accounts is a work-house and nearly a complete opposite of Weiland, even cites Stone Temple Pilots as a huge influence for him getting in to music. So now we have one of the most influential bands of the 90s with the vocalist from one of the most revered bands of the early 21st century?
Alright, STP, you now have my attention.
The 5th date in the month long tour took place in Huntington, New York, at The Paramount. Likely bringing in fans from not only Long Island, but much of New York City as well, the roughly 1500 capacity venue was nearly sold out, which looked quite promising for a band that has a new front man.
Opening for STP was industrial rock band, Filter. I've always kind of considered Filter to be a weaker, less interesting Nine Inch Nails. This probably stems from the fact that front man and founder Richard Patrick was once a guitarist for NIN, before he left to create his own project.
Starting up "Trip Like I Do", the band came out a few minutes behind schedule, but still sounded pretty solid. Playing a mix of hits and new songs from their latest effort, "The Sun Comes Out Tonight," the new songs received a bit of mixed reaction, but the hits drew a great positive reception.
View the Filter photo gallery here
While on stage, Richard Patrick took the time tell a few short rock n' roll stories; "Back about 10 years ago, I used to do mountains of drugs and alcohol. I would just sit in the bus and not talk to anyone. When I quit all that, I started to meet more people, and found that meeting you guys was one of the most enjoyable things to do," as he invited fans in the crowd to join him afterwards at the band's merch table.
Before ending with what is probably Filter's most well-known song, "Hey Man Nice Shot," . Patrick jumped in to the crowd, and crowd surfed as he sang "Soliders of Misfortune." Before leaving the stage, Patrick thanked the crowd and simply said, "that, was Filter!" I'm still not totally convinced with Filter, but the energy that the 45 year old Patrick brings certainly made me curious as to what a full headlining set from them would be like.
After a short turnover, Stone Temple Pilots with Chester Bennington at the helm took to the stage. The stage had a massive Stone Temple Pilots red wax seal banner propped up behind drummer Eric Kretz, with numerous tiny led and strobe lights littering the stage and the background. Each band member came out at roughly the same time, showing a sense of unity right from the get go.
With the first song of the night, the hard rockin' tune, "Down," all eyes and ears were on Bennington. His movement and presence while on stage with STP is similar to that of Scott Weiland. With the occasional finger snap, some slight bends at the knees and waist, and a trance like groove, Bennington seemed to get lost in the feel of the music, and let it control him. All that was needed was some sunglasses and a megaphone, and all the mannerisms of Weiland would have been covered.
The original three members of Stone Temple Pilots played just as if it was ten years earlier. When the solo for "Vasoline" kicked in, guitarist Dean DeLeo jumped to the front of the stage, nailing it with a punctual ease.
Yelling to the crowd, Bennington asked, "do you guys wanna sing with me?" before kicking in to "Dead & Bloated" from Stone Temple Pilots' first album, "Core." This heavy and recognizable tune was the first to show the real differences in the vocal styles of Weiland and Bennington. For all intents and purposes, it became clear Chester was trying to do his own thing, rather than an impression of Weiland.
For the slow and heavy "Big Empty," I was really left questioning if Bennington was up to the task. The song, known for Weiland's slow and warbling vocal style, just didn't sound right to me. To my ears, it sounded more like a cover band playing Stone Temple Pilots than the real deal.
View the Stone Temple Pilots photo gallery here
Luckily, things picked up as the band dug deeper into their set. Chester noted, "this place has some of the brightest spotlights I've ever seen, its messing with my mind!" which bassist Robert DeLeo replied with, "oh you didn't know? They turned on the high beams for us tonight!" Perhaps with him mentioning this, they lowered the intensity of the lights, which helped Chester focus a bit more, because his performance on "Interstate Love Song" was quite good.
"This next song changed my life when I first heard it," Bennington explained, "when I first heard it on the radio, I was just a kid. I immediately thought that these guys are the only ones out there doing real rock and roll. From that day forward, it changed the way I looked at music and life. This song is Sex Type Thing." For this one, I was left extremely impressed; Bennington flat out nailed it. I immediately thought that with a song that important to him, he must have spent much of his life absorbing it and practicing it, because his performance on it was fantastic. Between the constant body movements, to the near flawless screams, Bennington really took "Sex Type Thing" and made it something else, showing he really was the one for the job. The crowd must have agreed with me on this feeling, because their reaction to it was enormous, with head banging, screaming, and cheering throughout the entire performance.
After "Sex & Violence," the band jumped off stage for a quick bit. Upon returning, the jumped in to "Wicked Garden," which Bennington ended with saying, "that ones a good fuckin' song." During "Piece of Pie," Filter's Richard Patrick jumped on stage, tossing a arm around Bennington, and singing along with him for the entire song. Patrick even got the crowd to toss their hands in the air, and kept the energy going. They finally ended the night on the hit, "Trippin' On A Hole In a Paper Heart."
So overall, was I impressed? I think I was. The rest of the band absolutely still has the chops to play the songs they originally wrote, but most certainly, Bennington is not Weiland. However, he is a damn good replacement. And honestly, I'd rather have a front man that takes to the stage on time, puts his all into his performance, and is clearly thankful for the opportunity he has. These are characteristics Bennington has, while Weiland no longer does. After the show, I over heard a few fans who had seen Weiland's performance at The Paramount a few weeks earlier, performing many of the same songs with his own band. What was their opinion? "Chester and the real band were way better."
Good on you Chester, good on you.