The Connect Tour Continues. Sick Puppies, Like A Storm and Stars in Stereo at Brat Stop in Kenosha, WI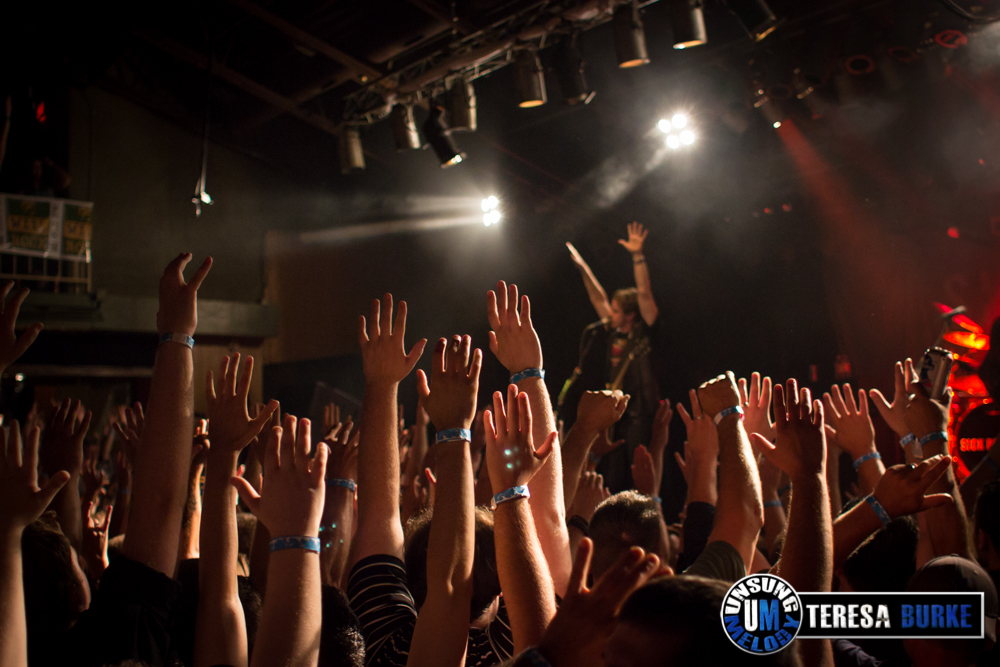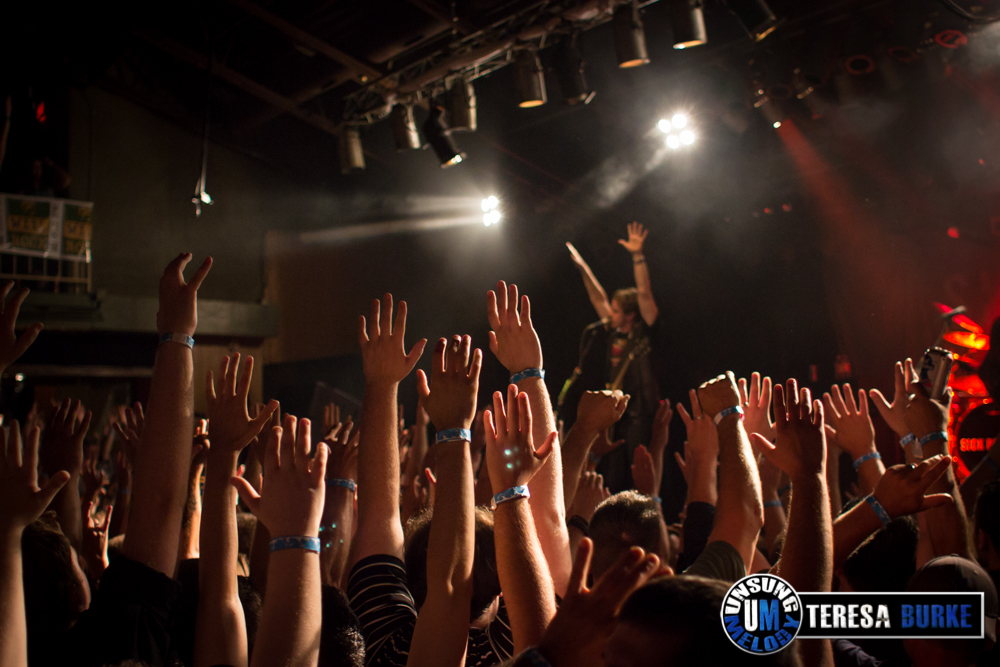 Sick Puppies released Connect in 2013 and are still touring in support of it. With songs like There's No Going Back, Gunfight and Die To Save You hitting the air waves since its release, and in the set list, their live show is still on fire and fans have nonstop opportunities to participate and feel like they are part of an awesome night of Rock n Roll. I covered a Sick Puppies show last October in Chicago, but this time they were playing at the Brat Stop in Kenosha, WI. While some may find this restaurant/bar/cheese shop a strange venue for a concert, there are always fans in attendance ready and willing to show their support. Prior to the show it dawned on me that two of the bands playing that night were from "down under." Headliners Sick Puppies are originally from Sydney, Australia while openers, Like A Storm are originally from Auckland, New Zealand. Rounding out the bill were Stars in Stereo from Los Angeles.

Stars in Stereo started off the night with a 35-minute set that included songs from their 2013 self-titled release and their brand new album Leave Your Mark. While a brightly lit star center stage initially grabbed the attention of the crowd, once lead vocalist Bec Hollcraft took the stage, all eyes were on her. She sang with emotion. She played with heart. She even played guitar on a few songs. From time to time, guitarist Jordan McGraw would speak to the crowd or try to engage them while playing. The crowd was a little slow to warm up to them, but about halfway through their set, everyone appeared to have livened up. Bassist Frogs McCormack also seemed a little reserved, but overall was still entertaining to watch.
While drummer Drew Langan was positioned off to the side of the stage and not always in the best lighting, his pounding beats and intense playing was still felt. At one point he even stood on his stool eyeing the crowd. Towards the end of the night, he was quick on his feet, well, quick with his hands when there were some unexpected technical difficulties right before their last song. For some reason they lost power to the mics and instruments. Not missing a beat, Drew quickly launched into a spontaneous drum solo. At one point, Jordan sat down on the stage in front of Drew's kit, crossed legged, and watched attentively. Once the power was restored they ended the night with the title track of their new album, Leave Your Mark, which received the biggest reaction of the night.
Stars in Stereo:
Like A Storm are no strangers to the Midwest and as a result there were more than a few fans in attendance that night. The last time LAS were in the area they played an acoustic set so I for one was looking forward to seeing a full on electric set which also included introducing everyone to the new guy on drums. As the music began, lead vocalist Chris Brooks walked out on stage wearing a guitar and carrying an instrument some might not have been familiar with. As the low rumbling sounds were heard, everyone watched Chris and his Didgeridoo in action. It's definitely a cool instrument to hear live. After a couple minutes of playing, it was tossed to the side and the band launched into a three song opener that included Chemical Infatuation, Never Surrender and Just Save Me. There was no denying it. They came to ROCK and during their 45-minute set they held nothing back.
While Chris played guitar and sang, Matt Brooks also sang while playing lead guitar. Chris and Matt traded lead vocals off and on during the night. After adding in the extra backing vocals from bassist Kent Brooks, well, you had a real solid mix. Now, if you're wondering why these three all have the same last name, well, they are brothers. As Matt commented that night, they all have the same father. In fact, there were quite a few jokes made by all three brothers during their set. I dont know about you, but I like a little comedy with my Rock n Roll. The type of joking going on just seemed to roll off their tongues and was entertaining. The fact that they are related, to me, genuinely made for a really cohesive set overall. Early on in the night Kent stated, "Doesn't rock music make you feel fucking awesome?" Why yes, Kent. Yes it does. Most in attendance that night also agreed. Matt introduced their newest drummer Jesse Shelley and while he didn't say anything all night, I really liked his playing and felt he was a great fit for the band.
Earlier in the day, LAS were at the local radio station's "Studio East" to play some acoustic songs live on air and they had jokingly referred to the next song they played that night as the New Zealand national anthem. Of course that wasn't true, but how funny would it be if Coolio's Gangsta's Paradise really was? They played their own song Enemy, from their first album The End of the Beginning, before playing another cover, AC/DC's TNT, which was dedicated to all the rock fans, themselves included. They ended their set with Love The Way You Hate Me from their newest album Chaos Theory Part 1. There is a great line in this song, "I'd rather be a freak than a fake." The band definitely ended on a very high note.
Like A Storm:
After a lengthy 45-minute set change, the music playing over the PA eventually got a little bit louder. Bulls on Parade by Rage Against the Machine had more than a few people engaged as they sang along. As the lights dimmed, one by one each band member took the stage. Their almost hour and a half set opened with Die To Save You, Cancer and No Going Back which immediately had everyone amped up. During Cancer, bassist Emma Anzai was a beast! I've seen the band a few times over the years and I never get tired of seeing her slappin' and pluckin' her bass and just plain all out rockin', not to mention her nonstop movement, head banging and hair flying. She can be such an aggressive player and it is awesome. Also contributing to backing vocals off and on during the night, she really is a force to be reckoned with. Before Odd One, Emma told the crowd the song was for anyone that felt alone, insecure or strange. Definitely a crowd favorite and many could be heard singing along.
Being the lead vocalist and the sole guitarist in the band, Shim Moore didn't have many opportunities to move around. Other than the couple times when he and Emma would meet in front and face drummer Mark Goodwin while forming what I like to call a rock triangle, that didn't stop him from involving the crowd off and on all night. Whether he instructed them to clap, sing along, or yell out, "Screaming" after he sang "Kicking" during My World, everyone was fully engaged. In fact, he asked for the house lights to shine upon the audience quite often during the night. There were a few times he got up close and personal with the fans by either standing at the edge of the stage or on the speakers on the floor against the stage. I should also add, no matter if he was behind the mic or standing off to the side, there was more than one occasion where his solos were smokin'! For me, it also seemed like he was singing with a little more anger than I remembered in the past. To be honest, I liked it. A lot. It almost gave a heavier vibe to the tone of some of their songs.
Before All the Same, Shim made a pretty cool dedication for someone they know fighting breast cancer. Once the song was over, they quickly changed gears. For those that have seen Sick Puppies before, their love for Rage Against the Machine is no secret. So if you thought you heard a little bit of the Bulls on Parade riff at the end of Riptide, you were not imagining it. Again, this is another crowd fave. Once again Shim spoke to the crowd, first asking where all the ladies were. After they yelled he asked where the boys were and their thunderous yells quickly over-shadowed the ladies. Shim asked once again where the ladies were and as the higher pitched yells came from the crowd, there was one guy near me who motioned with his arm as if to say, "Eh, nice try." Shim even noticed this and mentioned it from stage. Regardless of who was louder, he dedicated What Are You Looking At, from their first album Dressed Up As Life, to all the ladies.
Shim got a little serious with the crowd when he began to describe the early beginnings of the band. He talked about their dream to play music at 15. It was basically, eat, play music, get to the next day and do it all over again until it was time to graduate. Everyone told them they were a joke, that they'd never make it and that they should get real jobs. Still determined, they packed everything they had and flew to the USA. They stuck to their goals and never backed down. The rest as they say, is history. Shim thanked everyone for spending money on a ticket to make their dream come true. After many cheers, they played Maybe from their album Tri-polar.
Sick Puppies:
A nice surprise was their cover of the Foo Fighter's All My Life. Almost immediately, many started to get a little bit more excited after the start of the song. By the time they had gotten to the chorus, the crowd was pretty much in full on crazy mode as they sang, danced and jumped around. Next was one of my favorite songs from the Connect album, Gunfight. While I still feel it's a quirky song, it always seems to go over well live. Shim spoke again saying, "There is only one rule in life. We're all in this shit together." He then asked the crowd to put their hands in the air. After everyone had their arms held high, he asked everyone to put their hands out in front of them. He told everyone to take a chance and put them on the shoulders of the person in front of them even if they didn't know the person, even if they were sweaty. If many hadn't already guessed, he was setting them up to jump in unison. He encouraged them to be a part of the largest bounce off they had potentially ever been involved in. They started Nothing Really Matters and the crowd jumped. Eventually the song spotlighted Emma who stood front and center for a short bass solo before Mark let loose with his drum solo. It didn't take long before Shim was behind the kit playing alongside Mark. Once his part was finished, Shim walked to center stage with the sticks he had just used. Fans got anxious as it looked like he was going to throw them into the crowd but he psyched everyone out as they "accidently" slipped out of his bands and fell onto the floor behind him. Before ending the song, Shim gave everyone in the back who "bitched out" a chance to have some fun. Again he asked for everyone to put their hands in the air before putting them on the shoulders of the person in front of them. They were instructed to jump when the song came back in…and jump they did!
As the night was coming to an end, the opening line for War, "Let's do this!," along with the heavier vibe of the song kept everything in high gear. Of course, based on the reaction to the last song of the night, pretty much everyone had been waiting to hear, You're Going Down. The show ended with as much energy as it had started with. At the end of the song Shim threw his guitar to a crew member side stage while Mark threw his sticks into the crowd and Emma handed out picks and a set list. As the band was leaving the stage, Shim asked everyone to do him a favor and chant Sick Puppies. As the crowd yelled out the band name, he watched and listened for a bit with a huge smile on his face before he thanked the crowd and left the stage. Earlier in the night, Shim mentioned they'd be participating in a M&G for those that had purchased a CD/merch. It didn't take more than 10 minutes or so and the band made good on their promise. In fact, all three bands were hanging out meeting with fans.
If you haven't already done so, keep the dream alive for Sick Puppies, and any other bands on the bill, by attending one of their shows the next time they come to your town. The energy, musicianship and plain out fun you'll have will be more than worth the price you pay for a ticket.
Keep up with the bands below:
Sick Puppies
Like A Storm
Stars in Stereo