New Years Day at Pikes Peak Center in Colorado Springs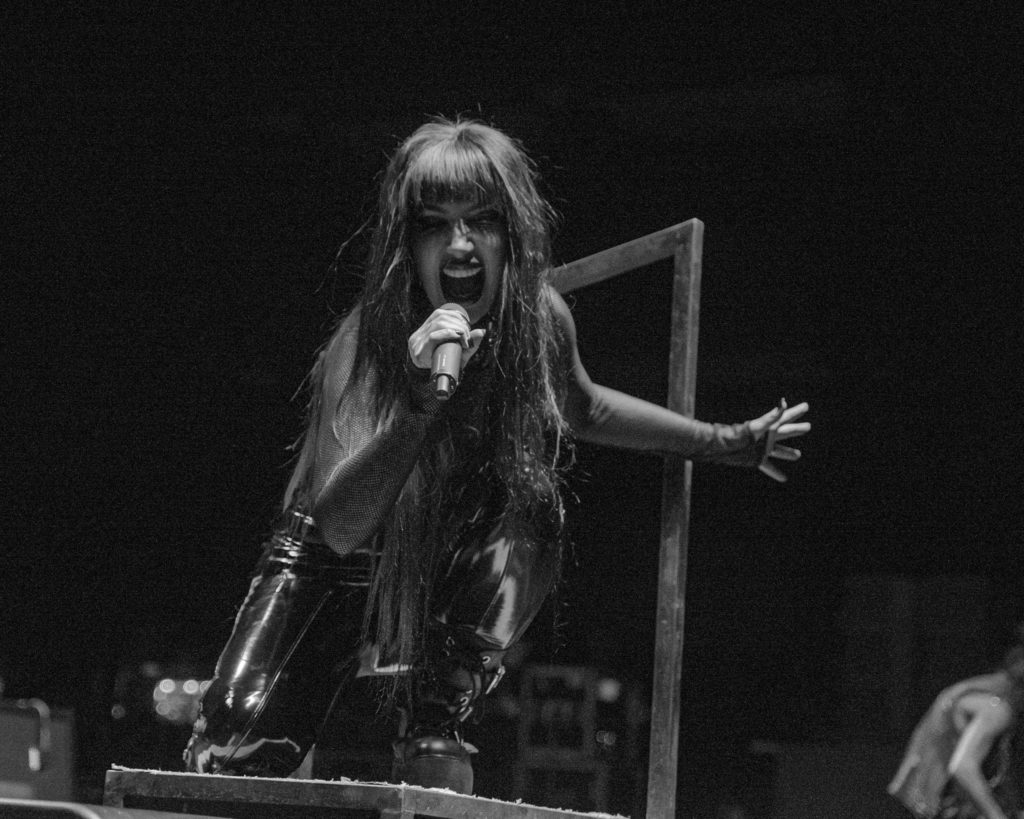 When New Years Day took the stage on October 4th, it was certainly an interesting set. A semi-refreshed band, Ash Costello and recently rejoined members of the band, including Nikki Misery on lead guitar, Jeremy Valentyne on rhythm guitar, and Brandon Wolfe back on bass. Joining the trio was newly joined drummer Tommy Rockoff.
From the get-go, only drums and some vocals were coming out of most of the speaker stacks as they tore into "Come for Me", following up with "Skeletons" and "Shut Up". After "Shut Up", Ash announced to the crowd that they are having sound issues, with potentially blown speakers, and left the stage.
After another fifteen minutes have gone by, they return to the stage. Ash announced that they were recording a video for their final song of the night's set, a cover of Pantera's "Fucking Hostile". Naturally, the crowd broke into a frenzy just to be part of it!
A challenging night for the band, I'm sure. They certainly gave all they could to perform for the fans, new and old.