Gary Clark Jr – Wave – Wichita, KS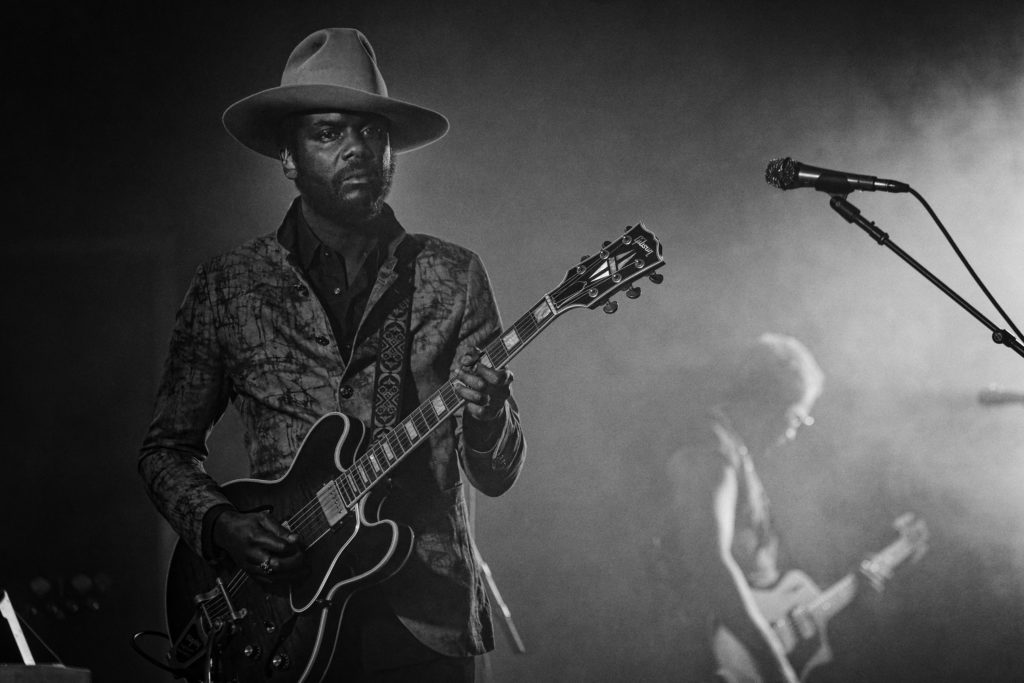 On January 31st, we covered the Gary Clark Jr. concert at Wave in Wichita, Kansas. The show was taking place on the indoor stage of the indoor outdoor venue. With unusually warm weather for this time of year, the garage doors to the left of the stage were open allowing for access to a patio and a somewhat open air feel. I could feel an excitement in the crowd from the security line outside to the fans up in front of the stage once I entered. Opening up the show was Austin, Texas rap duo Blackillac who got their start writing and recording with Clark Jr. As the show was starting the group praised the crowd for coming out and getting turnt up on a Monday for the sold out show. Their set was well received by the crowd and the whole crowd had a very positive vibe.
Gary Clark Jr. kicked of the show with the 2012 single "Bright Lights". His band consisted of him on four other members on guitar, bass, drums and keyboard. Throughout the show he played a good variety of songs from his entire career. As the show went on his playing and singing became more intense and the crowd fed off his energy. While every song was good, a few things left larger impressions on me. The slide guitar on "Next Door Neighbor Blues was impressive and drew a strong reaction from the crowd. Something I found myself impressed with was his range vocally. The guitar solo and vocals on "Our Love" was reminiscent of Prince and a joy to hear live. "Low Down Rolling Stone" towards the end of the set was a crowd favorite and included a killer keyboard solo by John Deas. The guitar solo on "I Got My Eyes On You" got the crowd whipped up into a frenzy. Bassist Elijah Ford took over lead vocals for a unknown song near the end of the set. Clark Jr. introduced the band and gave the crowd repeated thank you's before exiting the stage. After a short break he returned to the stage and told the crowd that he was trying to let them leave because it's Monday but they wanted more. During the encore he had Blackillac join him while rapping to a lively rendition of "BYOB" close out the show.
Just before 11 pm the crowd started funneling out of the venue. The show was a great combination of sounding very much like the recorded versions of the song and improvisation and aspects unique to a live performance. The songs he performed flowed well from one to the another, set a mood and represented his catalog well. The crowd loved the entire set and I was happy that I caught Gary Clark Jr. putting on a great show on a Monday evening in Wichita.