Frampton's Guitar Circus Featuring Sonny Landreth, B.B. King and Peter Frampton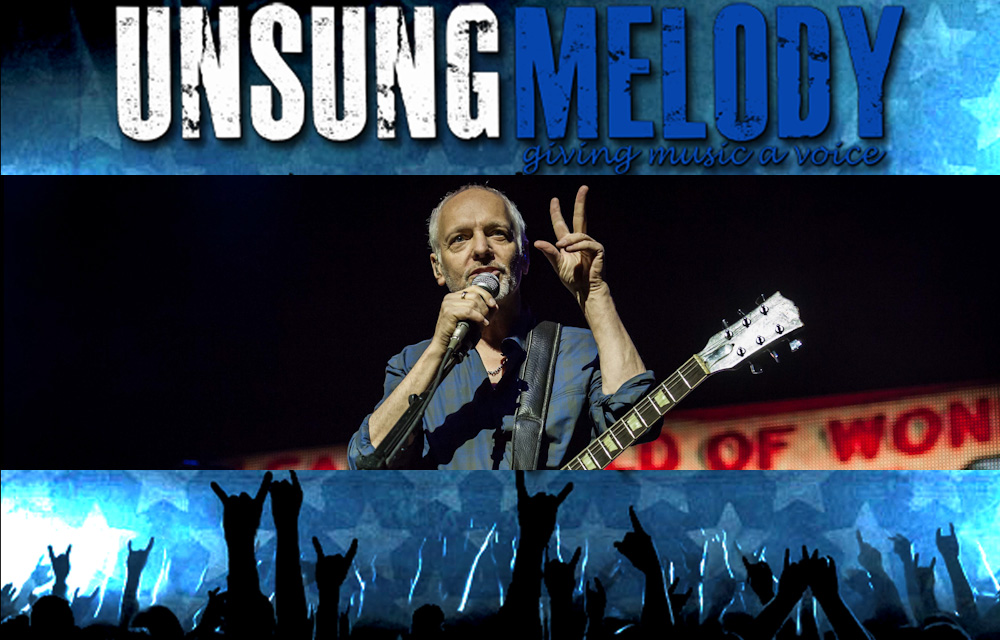 *This is Dave Puckett's first contribution to the site and we're happy to have him onboard.
Itching to catch a great concert, I was delighted when my good friend, Mike Howard, invited me along to see Sonny Landreth, B.B. King and Peter Frampton perform at the PNC Pavilion in Cincinnati. The PNC Pavilion is a smaller capacity venue at the Riverbend Entertainment Complex. Mike Howard and I go way back and when he invited me to lend my talents to Unsung Melody, I was happy to oblige. This was my first trip to the PNC Pavilion and it turned out to be an excellent venue, big enough to hold a good sized audience and small enough to make you feel that you are part of the show. Good old Mother Nature did her share as well and provided us with an absolutely wonderful evening for the show.
Be sure and check out the Sonny Landreth photo gallery here.
The first act of the night was also my first big surprise on the night. Sonny Landreth came out onstage with a vengeance. I'll be honest, I'd never heard of him before, and the show put on by this three piece outfit was a true revelation. I have seen a lot of the great slide guitar players over the years. In my opinion Landreth ranks up there with the best of them and has a unique style that is truly amazing. Of the five numbers Sonny and the boys performed, Congo Square was the stand out and just blew me away. Fantastic set.
Be sure and check out the B.B. King photo gallery here.
What can I say about B.B. King that hasn't already been said a million times? Blues Icon, Living Legend, National Treasure. I'm here to witness to the fact that B.B. King is indeed all of those and more. I think what impressed me most was his obvious enjoyment of being there and doing what he does best. For a man that is 87 years young, he still has the fire of much younger man. His playing is as spirited as ever and while he may perform most of the set in a chair, his licks still have legs and he brings the blues to you through Lucille. She's his famous Gibson guitar that does a lot of the talking. Let me be the first to say that she has a beautiful voice. It was a wonderful mix of great music and his trademark playful banter. The highlight for me was seeing former Cincinnati native Peter Frampton coming onstage and joining B.B. for his final number, The Thrill Is Gone.
Be sure and check out the Peter Frampton photo gallery here.
By now, the crowd was warmed up and ready for Frampton to perform. He did not disappoint. Seemingly the entire crowd were on their feet as he played the hits that made him famous. The crowd joined in on vocals when he played his biggest hit Do You Feel Like We Do. Which prominently features his Framptone Talk Box. For me though, the highlight of Frampton's set was when David Hidalgo of Los Lobos joined him onstage. Together they performed a spectacular cover of Traffic's Dear Mister Fantasy. Mike told me his favorite moment was hearing Frampton's cover of Soundgarden's grunge classic Black Hole Sun. As you can see, with music spanning multiple decades, Frampton's Guitar Circus is a tour that has something to offer for most everyone. It was a wonderful evening and a tremendous show. I've enjoyed contributing to Unsung Melody and I can't wait until my phone rings and Mike presents me with another great opportunity.
Click here for more Frampton's Guitar Circus Tour dates.