For Today Featuring Stray From The Path at the Gramercy Theatre in New York City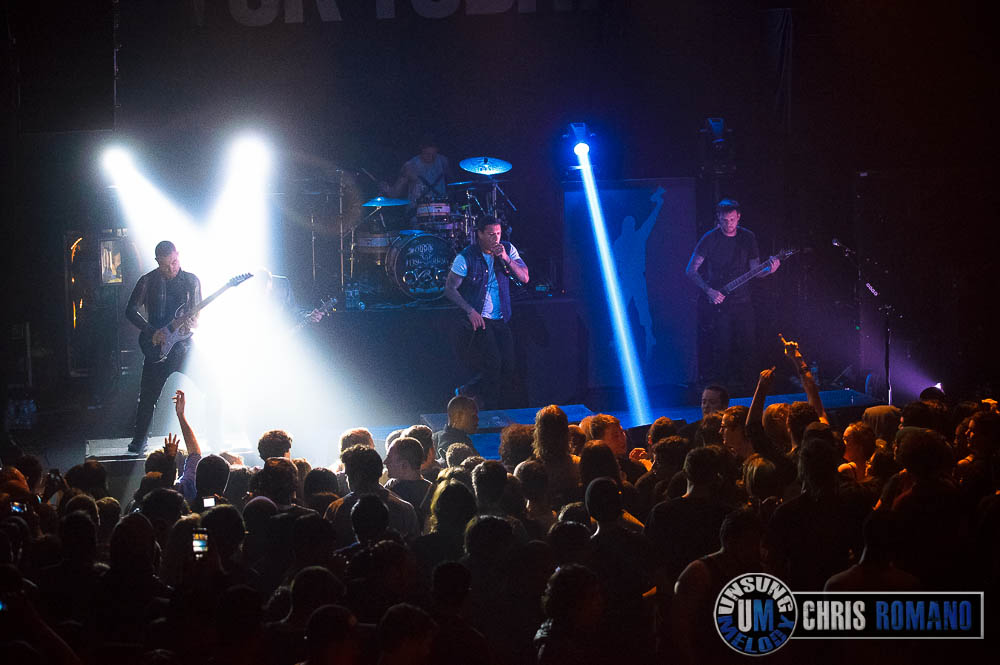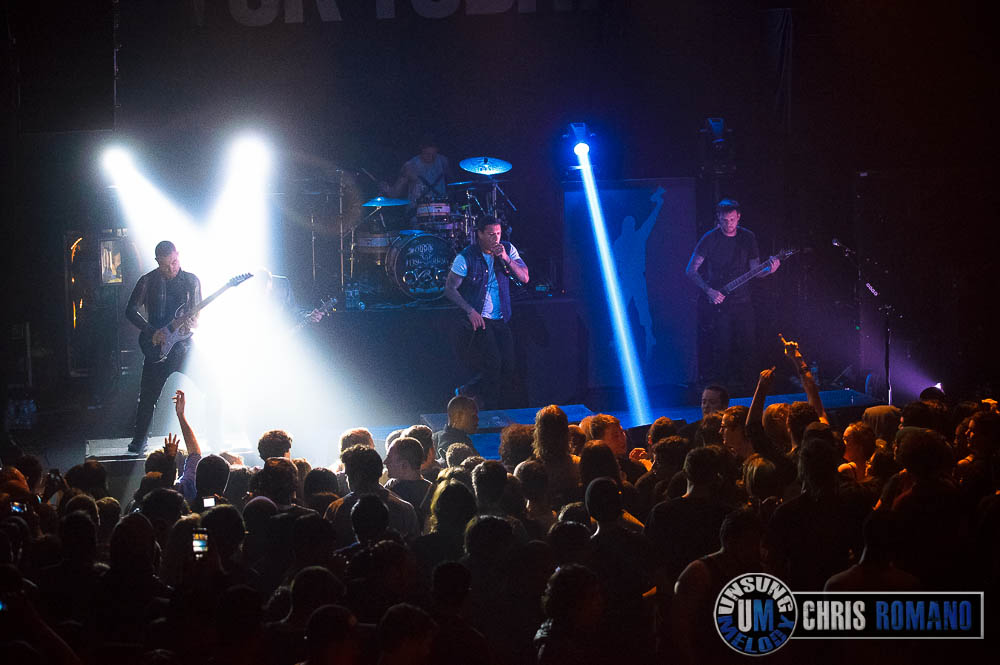 *Be sure and check out my photo galleries at the bottom of the article.
Touring in support of their latest album, "Fight the Silence," Christian metalcore band For Today made a stop in New York City for the "Fight the Silence" tour. It's been a little over a year since I saw them opening for The Devil Wears Prada and As I Lay Dying, and it was interesting to see if their act had heated up since then.
With anxious concert goers wrapped around the block, the show seemed to be close to selling out. Before I entered the venue, there were about 60 tickets remaining for the show, and by the time For Today hit the stage, the show had sold out. Always an impressive feat for the roughly 600 capacity Gramercy Theatre.
This happened to be one of the few shows that I have the opportunity to spend most of the time back stage. Being as Stray from the Path are from my hometown, and we share many of the same friends, it was only natural that we would eventually become friends as well. Because of this, I only caught their set and For Today's, and thus can only speak about those two band's performances. Other bands on the bill include Fit For a King, The Plot In You, and Like Moths to Flames.
For Stray, as the 3rd of 5 bands on the bill, and the only band that does their thing without any "clean" singing, they had their work cut out for them. Luckily, New York is home for them, and the home crowd always gives them a great reaction.
With a 30 minute set that packed in a mix of popular songs such as "Mad Girl" and "Death Beds," along with newer songs, "Radio" and "Scissor Hands," there were people jumping up and down and all over one another just to get closer to the stage to sing along with front man Drew York. At one point the microphones on the stage stopped working, and Drew dove in to the crowd, screaming the lyrics directly in to the raging fans faces.
"I was a suicidal kid, broken. When all my friends and family had given up on me, the dawn of all creation looked at me," spoke For Today's Matt Montgomery, who would often speak about his beliefs during the headliner's roughly hour long set.
The thing that's different about For Today from other christian metalcore bands, such as The Devil Wears Prada or August Burns Red, is that Matt Montgomery tends to get very "preachy" on stage. I get why he does it, and its part of who he is as a front man, but I really don't find it necessary. Either way, those at the Gramercy that night seemed to be really receptive to music, from crowd surfing to crazy moshing. However, I can't help but feel the speeches Montgomery gave only slowed the pace a bit.
New songs "Pariah" and the title track "Fight the Silence" received very warm receptions, with the sold out crowd spinning in circles and climbing over one another in a massive feast of energy. Meanwhile up in the seats of the Gramercy, fans choosing to stay a bit back from the thrashing, instead opted to sing along with guitarist/clean vocalist Ryan Leitru. His singing helped pave way to hooks in the songs that were mostly dominated by Montgomery's screaming and growling.
For Today happens to be a band that is very proud, and very open about their Christian beliefs. With an energetic stage show, lit up by spiraling strobe lights, they certainly pack a great performance in to a short amount of time. Whether the open beliefs add to the show or not, I'm not entirely sure, but it certainly rings positive with at least some fans. The Fight the Silence tour has been selling out shows throughout much of its run, and is not one to be missed, whether you are of faith or not.
Click here for more tour dates.
For Today:

Stray From The Path: