Demi Lovato's "Neon Lights" Tour with Special Guests Little Mix, and Fifth Harmony at Allstate Arena in Rosemont, IL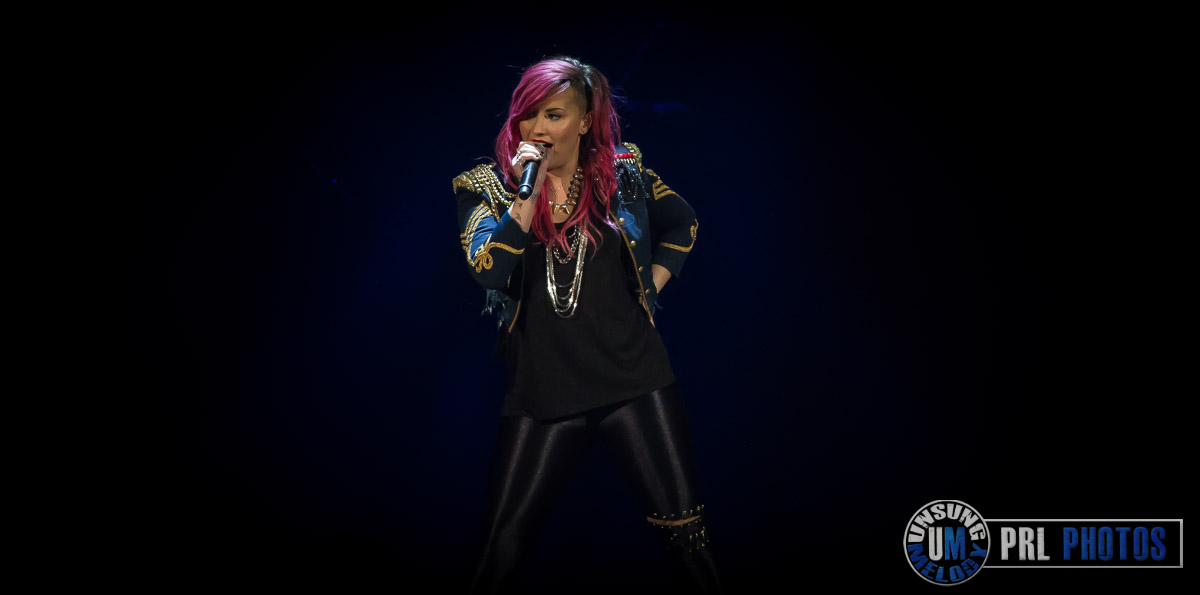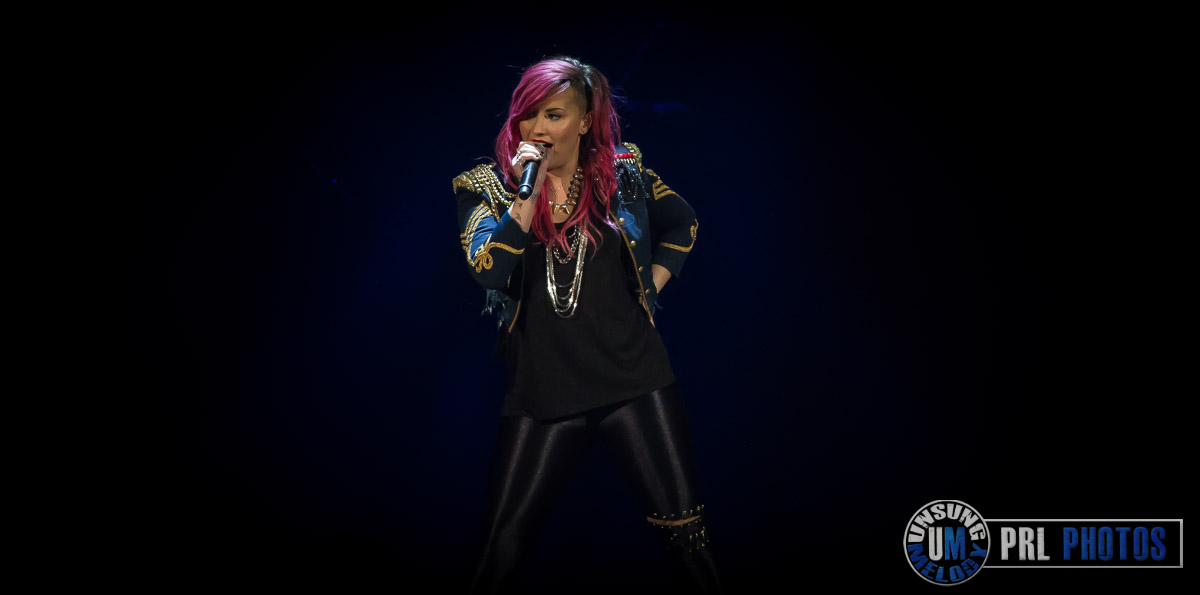 When I came on board with Unsung Melody, my objective was to bring a different perspective to other genres of music. Having covered everything from Rock, Country, Latin, and Pop, music is a language spoken in many ways but each of them can connect with your soul.
Demi Lovato came to fame appearing on the Disney show, Sonny with a Chance and Camp Rock movie and had been in the public eye as a child and now, as an adult for many years. Lovato has had her struggles with fame but had to overcome them to be where she is now, and that is the spokesperson for many of these causes. Unlike her counterparts, she has taken her music to a higher level of maturity and passed on using props and skimpy outfits to perform. Putting the focus on her music, where it belongs.
For this tour, her opening acts are all young female acts with strong vocals prowess. Opening the show was the all-girl group, Fifth Harmony who formed on the former TV show, X-Factor. With only their EP titled Better Together, their music has been playing all over top 40 stations. Opening with Me & My Girls, Better Together and Leave My Heart Out of This, they got the crowd singing and screaming along. Paying respect to one of the original modern day girl groups, Destiny's Child, they did a cover of Independent Woman.
While Fifth Harmony is very young, they have strong vocals and stage presence beyond their years. They ended their set with the hit single, Miss Movin' On. This is a group that has staying power and poised to blow up.
Fifth Harmony:

Up next up was Little Mix, who were in the same position as Fifth Harmony a few years ago, have taken the next step up. With 2 albums in the last 2 years and selling 2.5 million albums worldwide, their latest album, Salute reached # 6 on the charts.
They opened with the single, Salute. A song about strong women of different personalities, before playing the very pop-catchy songs Move, DNA. Like Fifth Harmony, they tipped their hat to the ones who paved their way. As they played the classic hit by En Vogue, Don't Let Go. Which led into an a capella version of How Ya Doin'?. They ended their set with Wings. Little Mix just finished up their run with Lovato and will be touring this summer.
Little Mix:

The crowd cheered the name, Demi several times before Lovato came out to a huge roar, opening with Heart Attack, the first single off her album, Demi.
Having 4 albums to date, she performed an 18 song set list she filled with fan-favorites and songs that have touched her personally, as she took time to talk with the crowd about overcoming obstacles in life. Ending her set with Unbroken and her new single, Neon Lights, which included the crowd using lights given to them, as well as a laser light show in which everyone was dancing.
The encore was a beautiful version of Skyscraper and Give Your Heart a Break.
The US tour ends March 30th in Indianapolis, IN before heading to South America and Mexico.
Demi Lovato: