Can't Get Enough. Bad Company and Black Stone Cherry at Riverbend in Cincinnati, OH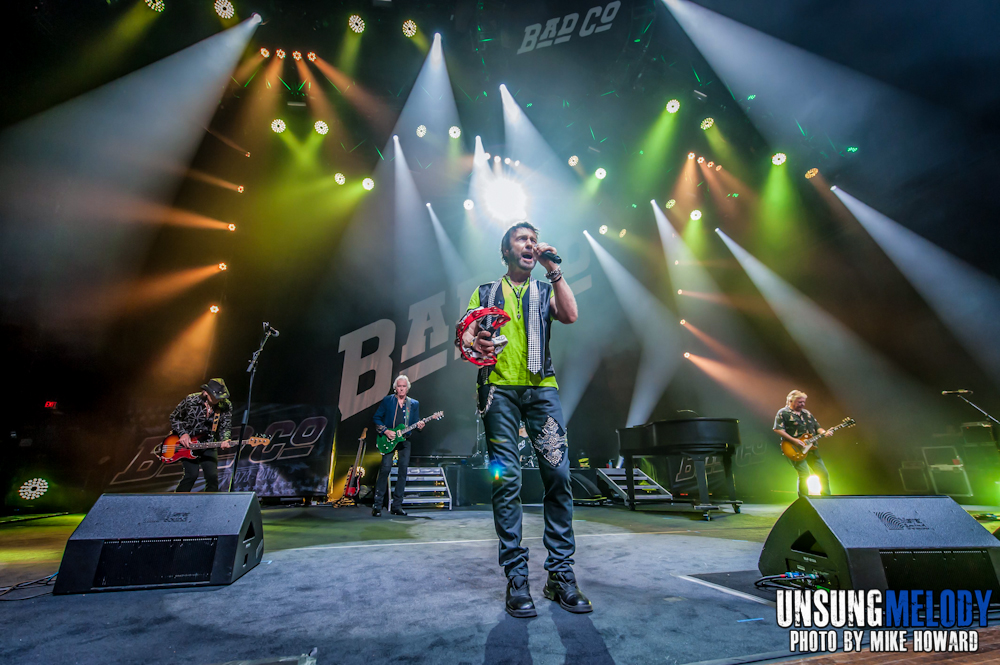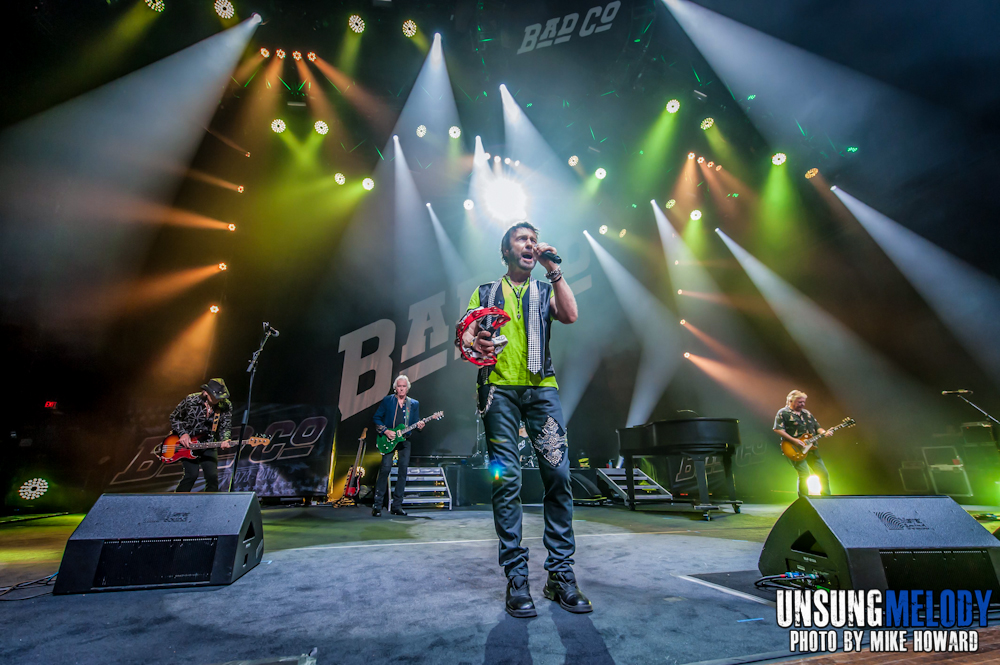 On an absolutely gorgeous evening in Cincinnati, I got the chance to see two legendary bands and an up and coming band that's carrying their torch. Bad Company, Lynyrd Skynyrd and Black Stone Cherry packed the house at Riverbend.
This was my first time seeing and hearing Black Stone Cherry. They came out like a ball of fire and didn't let up through their entire set. Guitarist Ben Wells was a blur with his constant headbanging and high leg kicks. Vocalist/guitarist Chris Robertson was commanding with his soulful rock voice and awesome soloing. Bassist Jon Lawhon was just as active and sang a lot of the backing vocals, but the wild man behind the kit, John Fred Young was who kept my attention. He looked like an octopus with long curly hair. His arms were flying everywhere! The band moved around like a tornado on the stage and left us all wanting more. Their short set was the ONLY drawback of the night. Black Stone Cherry is a very energetic rock band that does not disappoint. You can add BSC to that list of great things from Kentucky like Bourbon, The Derby and college basketball teams.
You can check out my Black Stone Cherry photo gallery here.
As the lights dimmed the song Green Onions by Booker T & the MG's started to play through the PA. Through the fog Paul Rodgers and Bad Companyemerged. They broke into Rock 'n' Roll Fantasy and the ride had begun. As they played hit after hit, Paul Rodgers commended the crowd on their singing capabilities. "You guys sound great" he would say. Coming from one of the best voices in the biz no less.
The band was tight and the sound was dreamy. As I saw these bands that I grew up with, I couldn't help but get a bit nostalgic. It took me back to the days of cruisin' around in my '75 Buick with Bad Company and other classic bands of the time crankin'. That alone is something that I could tell others felt and that's just another example of the power of music.
You can check out my Bad Company photo gallery here.
Bad Company is a show not to be missed. For the old, it takes us back to better times, for the young it shows them that you're never to old to rock n roll and I for one, Can't Get Enough.