Amped Up. Robert Randolph and the Family Band in Chicago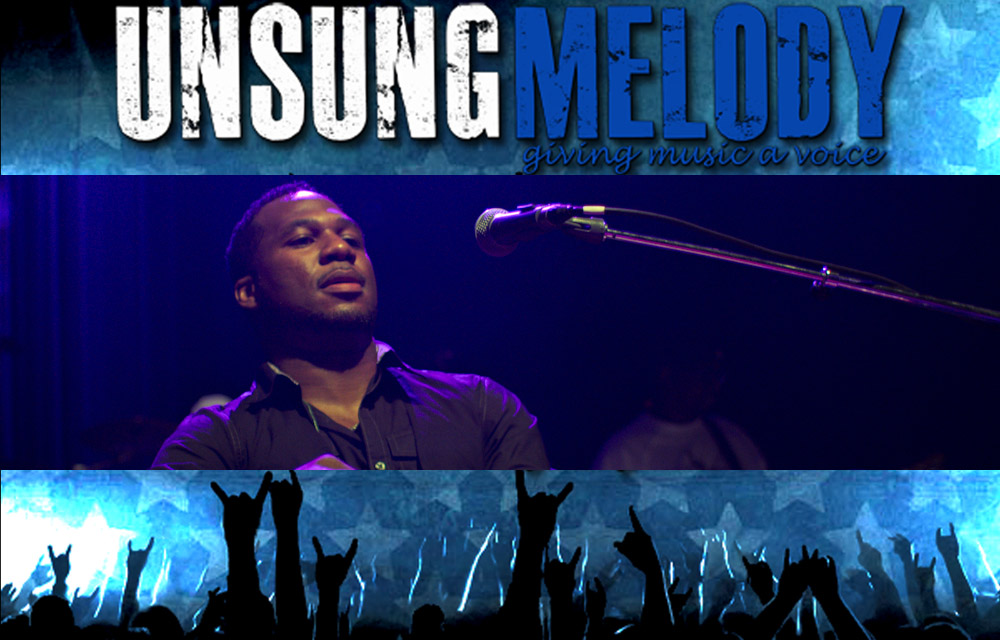 Robert Randolph is widely known for playing a pedal steel but when the whole band comes to town, you know you're in for a damn good time. Touring in support of their new album, Lickety Split, Robert Randolph and the Family Band lit up the inside of the Park West with an electrifying set of old and new songs.
The night started off with a band from the Chicago suburbs, Noah's Arcade. You never know what you'll get with an opening band and I have to say I was more than pleasantly surprised. Based on crowd reaction song after song, I wasn't the only one. Singer/guitarist Noah Gabriel's vocals and experienced guitar playing had the full attention of this Chicago crowd well before their set was even halfway over. Their set started with On the Run that had guitar heavy riffs and a beat that made you want to move your body. Add to that Noah's deep sounding vocals and you had the perfect opening song for their set. During East of Midnight, the lyrics were emotionally expressed on Noah's face. Add in backing vocals from bassist Chad Watson not to mention Noah's tasty guitar solo and again, they had another hit with the crowd.
While Noah appeared to be the master of guitar licks, he even played guitar behind his head for part of a song, he was also a very good story teller if you paid attention to the lyrics. The band played some slower tracks like Electric Rain that, if you let it, enveloped you into the vibe and sound of a peaceful afternoon. Their hour long set ended with When Im Gone, which started off with drummer Justin O'Connell before heading straight into that beautiful distorted guitar sound and Noah's mesmerizing vocals.
By the time Noah's Arcade had finished, the floor of the Park West was pretty full of fans eager and waiting for Robert Randolph and the Family Band. I could tell by the way people were talking and interacting that a lot of them fully knew what to expect during the set. For those that didn't, well, they were in for a real soul lifting experience. Robert Randolph is most known for the pedal steel he plays, which is almost always dead center and at the front of the stage for a very up close and personal experience for those closest to the stage.
The band wasted no time getting into it and by the second song, Amped Up from their new album Lickety Split was in full swing, so was the crowd. Everyone was dancing, bopping, smiling, and having a damn good time. After playing an instrumental version of Jimi Hendrix's Foxey Lady, the crowd went nuts at the opening notes of I Need More Love from their 2003 release, Unclassified. After that, Robert got up from his pedal steel and played guitar for their cover of Curtis Mayfield's People Get Ready. Robert introduced cousin Joey and at one point both Robert and Joey ripped it up playing side by side. Cousin Ray-Ray was introduced on keys and he along with Brett Haas, who also played guitar and contributed backing vocals, both had a little solo spot light on their instruments.
Robert sat back down at his pedal steel for another new song, Get Ready. During an intense moment, while playing, Robert actually got up on his chair and was jumping up and down on it. When the song moves you, you go with it! All night Robert reacted to the music. Whether he was leaning his pedal steel forward towards the crowd while playing, almost touching those closest to the stage or tapping his legs to the beat, when he felt the music, he reacted to the music. Often times he would lean his head back and other times he'd lean so far forward his head would be under his microphone leaning into the strings. His presence on stage is electrifying. Not only does he let the music flow through him, his smile is part sunshine and part like he knew he got away with something. All in all though, watching him play is an amazing experience in itself.
Robert Randolph and the Family Band photo gallery
They played another instrumental cover of Michael Jackson's The Way You Make Me Feel. This started off with more of a bass lead from family member, cousin Danyel Morgan. All night he received the loudest cheers from the crowd and during this song, they were eating it up. Off and on the crowd would sing parts of the chorus, and the band would stop the music, however, it was during the last chorus that Robert wanted everyone to actually sing it from start to finish. Everyone could be heard loud and clear. For those that are familiar with the RRTFB set, you could tell which women in the crowd knew what was next. As the band started Shake Your Hips, very subtly at first, Robert would nod to various women in the crowd and motion for them to come on stage. He then said, "This is ladies time right now." One by one the stage filled up with dancing women. This is always a fun song and an interesting sight to see.
Once everyone cleared the stage, they went into a jam of sorts before a taller pedal steel was brought out. I had never seen Robert play anything other than the style you had to sit down to play so this was interesting to me. He started out with a little God Bless America before going into another new song All American. Once again, here was another song that the crowd couldn't help but move and dance around to. During the next song, Robert played guitar again and eventually tried to pick out someone from the crowd that could also play guitar. After a few attempts, someone actually volunteered to come on stage and play. He seemed very modest on stage, but did play here and there. Once Robert noticed he wasn't playing as much as he should have, he kept urging him to play and the guy did contribute a little more before the song was over.
The next song started off with a wicked bass intro from Danyel and a steady groove from drummer, cousin Marcus Randolph, RRTFB jammed out another instrumental, Squeeze, from their Unclassified album. This feel good tune makes you want to forget all your cares in the world and just let the music flow through you. After another jam, Robert told the crowd, "Thanks for inviting the chocolate cowboy to Chicago." There were many cheers from the crowd and with that, the band left the stage. It didn't take long before they all came back out, but this time there was someone else on stage with them. Local Chicago native, Ellen Miller played harmonica on the last two songs of the night, another new song, Brand New Wayo and classic tune, Soul Refreshing. Let me tell you, she was really going to town with her playing and she rocked that harmonica for sure.
After almost two hours, the night had finally come to an end. Based on the smiles on everyone's faces, I'd have to say, the night was a total success. Bottom line, Robert Randolph and the Family Band are good for your soul. So if you're in need of some uplifting music or just want to get your groove on, get out and go see a show. There are plenty more dates through the end of the year.
Keep up with the bands below:
www.robertrandolph.net
www.noahgabriel.com/band/noahsarcade/