Mercyful Fate, Kreator – Fillmore Auditorium – Denver, CO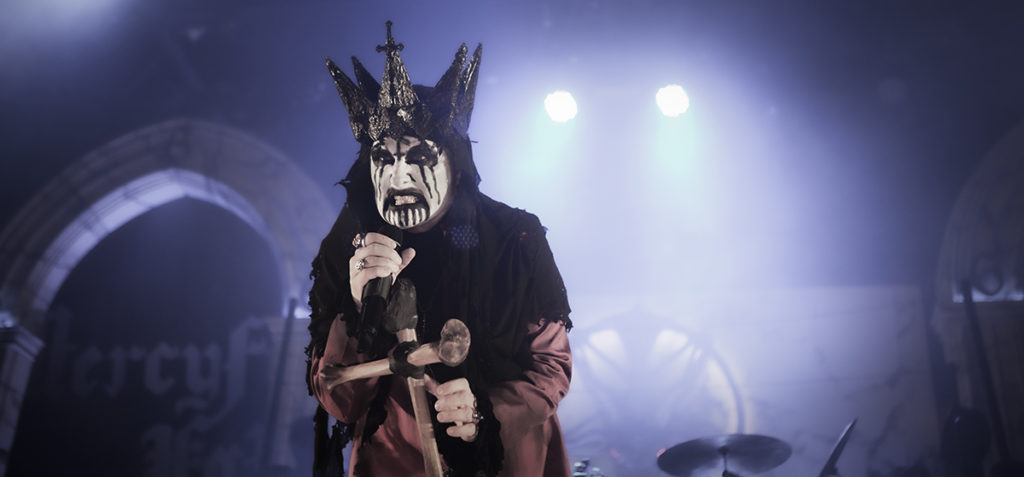 Halloween might have been over, but you wouldn't know if it you happened to be at Denver's Fillmore Auditorium Tuesday night. All things dark and macabre were in full supply as black metal veteran's Mercyful Fate took over the stage on the latest stop of their North American tour.
Germany's Kreator started the night off with a hard-hitting set of thrash. A mosh pit appeared as the first riffs of "Violent Revolution" rang through the venue. From there, the energy stayed high as the band made it's way through a mix of songs from various albums, including the title track from their 2022 release, Hate Über Alles.
The devil is in the details at a Mercyful Fate show. Set against the backdrop of a ominous sanctuary, frontman King Diamond peered through a Baphomet headdress, clutched his "bone cross" mic and moved across multiple octaves as he sang about a variety of nefarious things. The singer still has his pipes, effortlessly jumping into his trademark falsetto on tracks like "A Corpse Without a Soul," "Doomed by the Living Dead" and "Evil."
Check out our photos of all the creepy splendor below: