Album Review: Black Stone Cherry – Screamin' at the Sky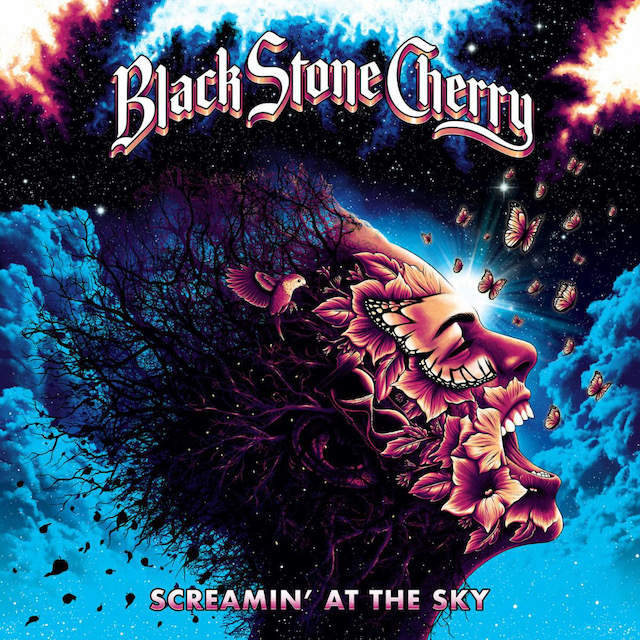 Screamin' at the Sky
Nervous
When the Pain Comes
Out of Pocket
Show Me What It Feels Like
R.O.A.R.
Smile, World
The Mess You Made
Who Are You Today?
Not Afraid
Here's to the Hopeless
You Can Have It All
The last several years have been a challenge, not only for those in the music industry as a whole, but for Black Stone Cherry as well. With Jon Lawhon stepping down from bass duties in 2021, Steve Jewell Jr. rose to the occasion and fits right in with the rest of the band. This injection of fresh energy into the band seems to have reinvigorated the 22-year old band, and has helped them sound just as fresh and heavy as ever.
Screamin' At The Sky is their first set of new material since 2020, and it's a thick slice of southern rock, grunge, and a little bit of heavy metal. Recorded at The Plaza Theater in the band's hometown of Glasgow, Kentucky, has brought out a unique sound and atmosphere to the record. The 1934 venue, famed for its acoustics, presents the album more like a concert hall than a recording studio.
Out of Pocket, the first cut made available to listeners, summarized the difficult times we are in, with a monster riff. Embracing a little bit of metal with a little bit of grunge, Nervous pounds away at your ears, and head. Lyrically, Chris Robertson waxes existentially, on this song, and most of the album. His father having passed in the last several years, and Chris, himself, nearing 40 years old, has become more aware of lingering mortality and the mortal coil.
The entire album swells with a back and forth of positivity and concern for life and the future, leaving the listener floating somewhere between comfort and fear. It's an interesting juxtaposition, and such a talented group of musicians can certainly build off of, as the fine fellas in Black Stone Cherry have. Here's to the Hopeless is certainly both heartbreaking and uplifting.
Final Thoughts
If you're a fan of the band, or a fan of a little bit of southern rock, hard rock, grunge, blues, and metal, then this album is for you.