Trivium – In the Court of the Dragon
Musically, the band has ebbed and flowed not particularly with the times, but with different sounds and experimenting while putting their own twist on their influences. However, In the Court of the Dragon is probably their most cohesive and Trivium sounding album, yet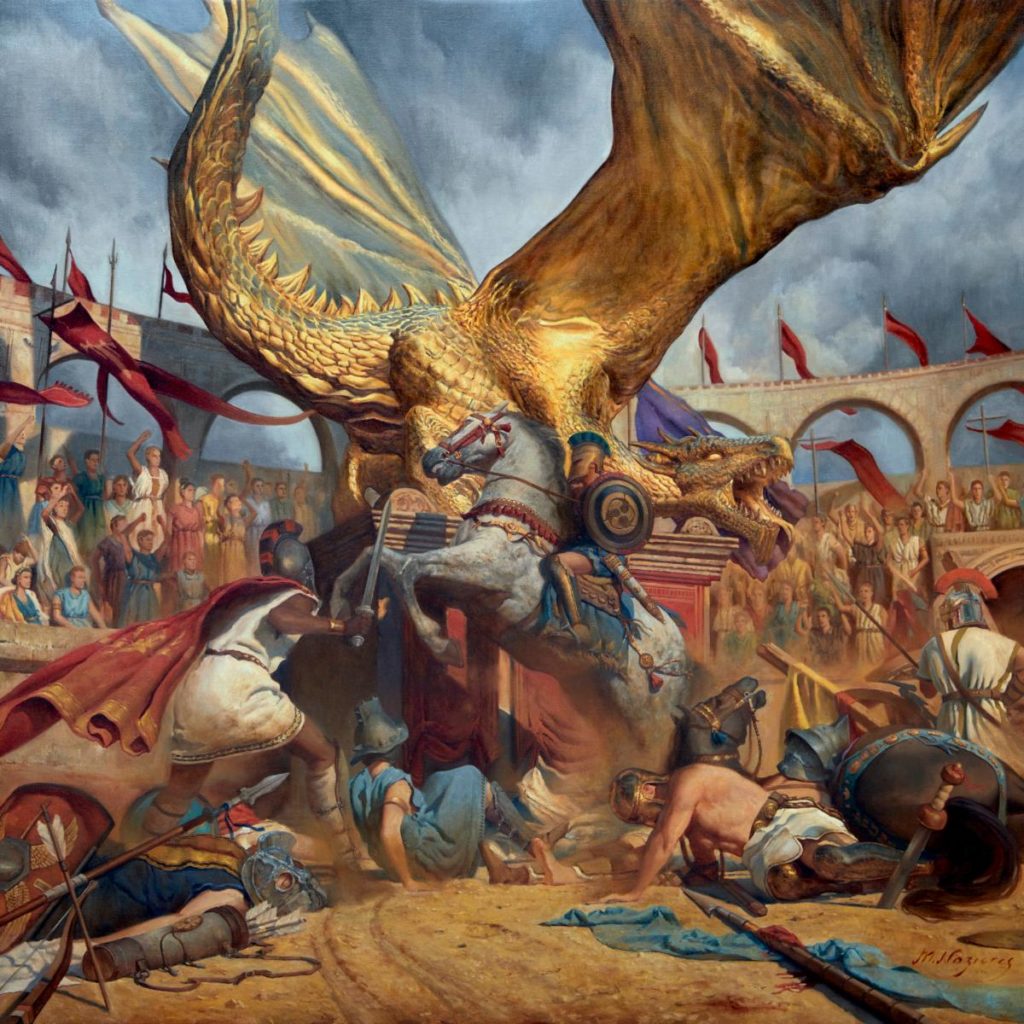 X
In the Court of the Dragon
Like a Sword Over Damocles
Feast of Fire
A Crisis of Revelation
The Shadow of the Abattoir
No Way Back Just Through
Fall Into Your Hands
From Dawn to Decadence
The Phalanx
In a relatively short 17 months after releasing their previous album, What the Dead Men Say, Trivium have released their latest opus. Musically, the band has ebbed and flowed not particularly with the times, but with different sounds and experimenting while putting their own twist on their influences. However, In the Court of the Dragon is probably their most cohesive and Trivium sounding album, yet.
Yes, that statement appears rather counterintuitive, as a band should sound like themselves. For the majority of their career, you could hear their influences much more clearly. This time around, it sounds purely like Trivium. Yes, their influences are still showing, but it's not as blatant or forthright. It truly is Trivium this time around.
Matt Heafy sounds at his most confident, both vocally and with his guitar. Perhaps during the pandemic, and his popularity and experience streaming on Twitch has really pushed him to try new things without copying the past or his influences, and have fun while he's doing it. Paolo Gregoletto and Corey Beaulieu gel more completely than ever before, while Alex Bent hits his third record with the band as drummer, and really pull everything together.
After roughly two decades of recording and touring, this album is truly the band at their most ferocious and ambitious. These fellas are still building and proving their legacy, and if In the Court of the Dragon has anything to do with it, is cement Trivium as one of the consistent and solid metal bands ever. The brash, massive sounding 50-minute runtime of the album may very well put the band into Album of the Year category for many metal fans.
The opener X somewhat sets expectations from what's to come. Whereas the band segues between the tumultuous and pummeling In the Court of the Dragon to Like a Sword Over Damocles, which utilizes staccato riffs, lots of shade, and a powerful chorus that showcases the band's penchant for hooks. Another catchy track is No Way Back But Through, while heavy on the hooks, the guitar and technicality is just as brutal.
The Shadow of the Abbatoir and The Phalanx do show their influences, particularly the more progressive sides of Iron Maiden, but in such fashion that it is more in honor than anything. Finally, The Phalanx, the closing track is just as fitting as a closer, but drives home what the band has been attempting to accomplish over the last twenty years: WORLD DOMINATION.
Final Thoughts
A true culmination of what the band has been working toward, this may finally be their magnum opus, and even the casual Trivium fan, or even listeners who enjoy metal should find something to thoroughly enjoy here.