Opeth – Garden of the Titans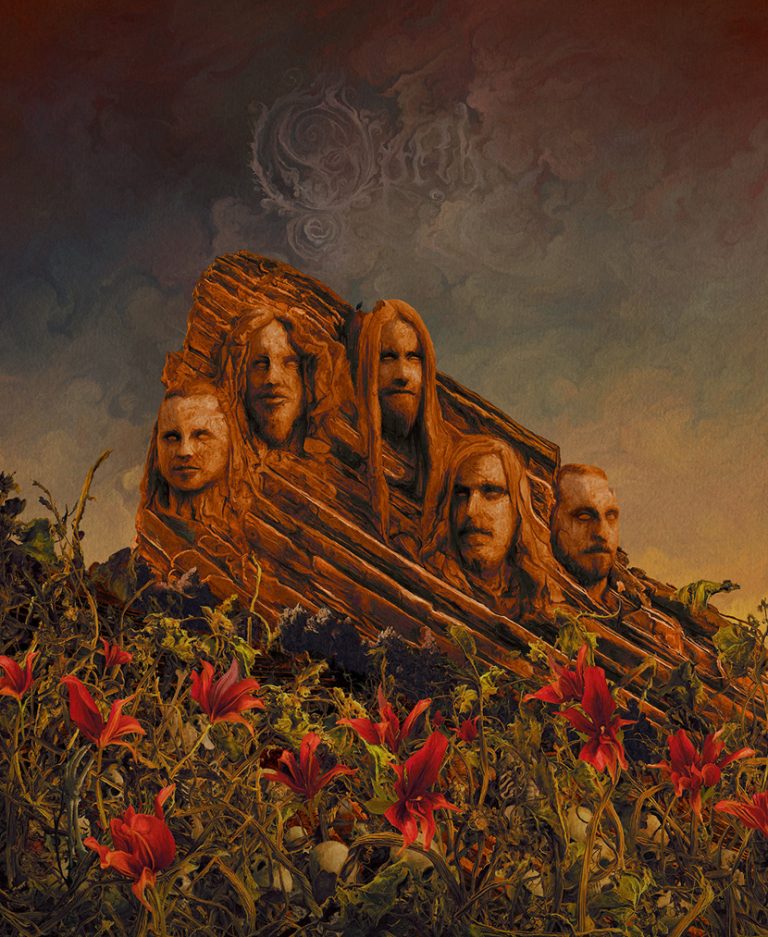 Opeth
"Garden of the Titans"
Sorceress
Ghost Of Perdition
Demon Of The Fall
The Wilde Flowers
In My Time Of Need
The Devil's Orchard
Cusp Of Eternity
Heir Apparent
Era
Deliverance
Over the last few decades, many bands have vied to play the hallowed ground of Red Rocks Amphitheatre, located just outside of Denver, Colorado. Even more so, other bands have recorded their historic opportunity to play at one of the world's most well known, and renowned venues. Opeth has attained the holy grail of both playing, and recording a live album and film there.
To get it out of the way first: This album is NOT for the old-school fans, those wishing that they would continue with their old death metal sound. Although the set was career spanning, it had been recorded in the midst of their Sorceress tour. With the setlist encompassing three songs from their latest album ("Sorceress", "The Wilde Flowers" and "Era"), the entire show looks, feels, and sounds entirely cohesive. Not one song sounds out of place.
As amazing as it sounds live, the video can really showcase the virtuosity of each and every musician. Mikael Åkerfeldt , as always, absolutely shines on the guitar, while bassist Martín Méndez can play some of the most proggy basslines one would have never expected from a "death metal" band.
Martin Axenrot absolutely destroys it on percussion. Meanwhile, Fredrik Åkesson settles into a fantastic groove with Joakim Svalberg tickling the keys and synthesizers, reminding one of a much younger Jon Lord (Deep Purple).
Yes, people continue to compare their old sound with the new, and this shows just how much the naysayers should stop. Showcasing incredible talent, melody, and flourishes, the band continues to push the boundaries like the prog rock bands of yore. 70s progressive guitar and key work are absolutely showcased here, almost as if they were a modern day Yes.
Final Thoughts
Although Opeth "purists" will openly complain about this live album, it's the perfect showcase of where Opeth are currently at musically, and gives us some semblance of where they plan on going in the future.
95%Overall Rating100%Instrumental90%Vocals95%Mix