KXM – Self-Titled (Album Review)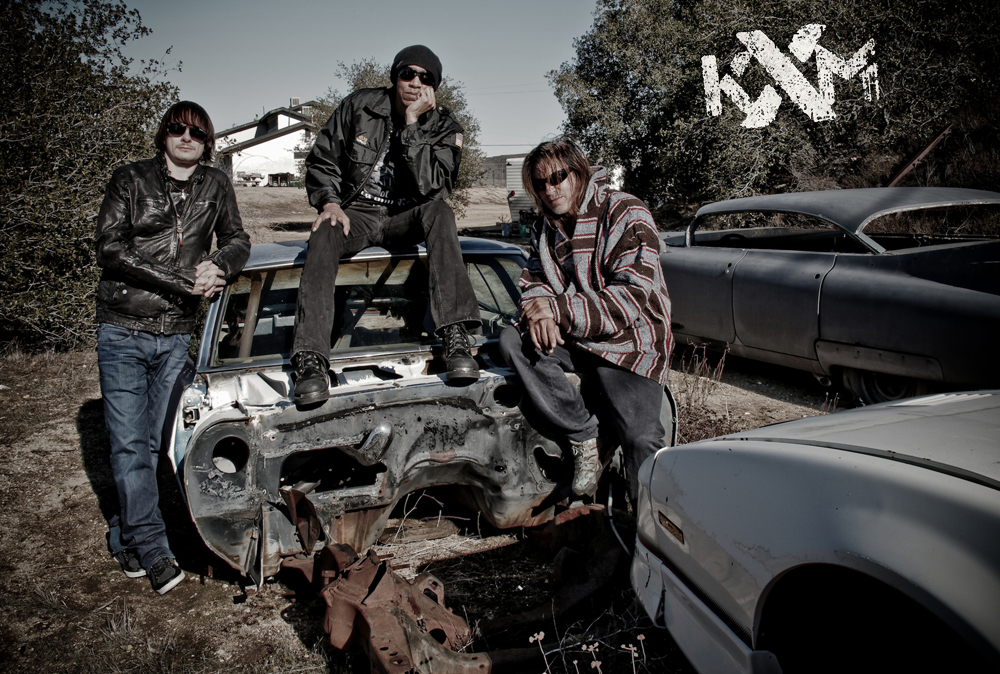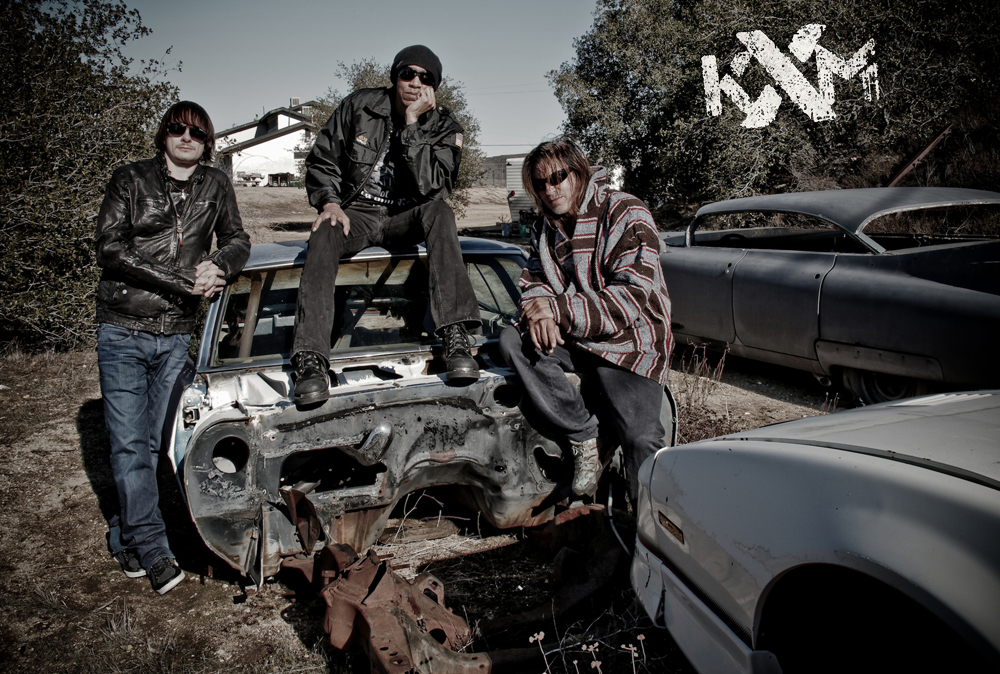 KXM is a group that puts the "super" into supergroup. I'm not sure I've heard or seen a power trio with as much talent and technical skill as KXM. The band features bassist and frontman dUg Pinnick from King's X, guitarist George Lynch from Lynch Mob, and drummer Ray Luzier from Korn/Army of Anyone. I've been a HUGE King's X fan the majority of my life. In fact, I had a massive record store Faith Hope Love poster on my wall growing up, so I was certainly excited about this project and came into it with extremely high expectations. Having said that, that only leaves one question: Am I let down? Let's dig a little deeper before I answer that question.
The album starts off with Stars. It begins with a somewhat tribal beat and a guitar riff that's heavy on the effects. Then it happens. After the full band comes in, you know immediately that this album is going to be different. The power, the tone, the drum work…oh my goodness the drum work. The dropouts in the verses, the melodies, dUg Pinnick's voice. Everything is perfect. The track is called Stars and they have definitely aligned for it.
Rescue Me is up next and it's the lead single off the album. While the opening riff is gigantic, the song, at its core, isn't all that heavy. That certainly doesn't detract from the song, but it's just an observation. dUg delivers a chorus that is reminiscent of early King's X, in the fact that the backing vocals create a nice bed for him to lay down his soulfulness. His bass tone is as thick as Kim Kardashian, but that chorus balances out the heavy. Ray Luzier is the star of this track for me. What can I say? "Wow" is the word that comes to mind. Let's just leave it there.
KXM – Rescue Me:

Gunfight is one of the tracks used in the teaser videos. There's a reason for that, which is the fact that this is probably the most complete song on the album. When I say complete, I mean in the sense that it sounds more like a band that's been together for years, not just for a project. While the music follows along with Ray (who is once again amazing), and dUg does his thing, it's George who shines on this track. From his machine gun sounding riffage to the extremely befitting solo, he shines like never before. Now I'm not one to bring politics into things. I leave the social commentary to the news makers, but I will say that there's a message here. Just open your ears and eyes. dUg expands on this in an upcoming interview that we'll have for you next week.
KXM Introduction Video:

For me, those first three songs were an appetizer. They broke the ice and prepared me for the main course. Now the first item on the menu is Never Stop. This track is the most intriguing on the album. It's a bit of a southern rock style ballad and a difficult one to describe. The song, as explained by dUg, is about someone close to him that has had their issues with drugs. The song itself is a setting in which I can't recall ever hearing dUg in, and it's absolutely stunning. You will love this song, if only for the fact that they took the chance to create it.
Faith Is A Room is probably the song that sounds most like a King's X song, which is a-okay by me. The melodies and repetitive backing vocals are, for me at least, the bread and butter of the particular sound that makes dUg so unique. George's solo on this track is also my favorite on the album. Fantastic song!!
I'll Be OK is the track that truly showcases Ray Luzier. I find myself continually focusing on his drumming in this song, particularly his high hat and cymbal work. The song itself is a really driving heavy hitter that has its moments to showcase each member. George's solo in this one is probably the most extended one on the album and is a close second to the aforementioned one in Faith Is A Room.
Sleep is the most compelling story on the record. As I myself witnessed spousal abuse as a child, this story really connected with me. The slow churning song sets a mood like no other on this record. The haunting, almost creepy backing vocals accentuate the points and help highlight the idea that women should simply not be completely submissive and never be subjected to an insecure, piece of shit, abusive man. It's never okay to strike a woman, and hopefully this song can empower just one woman in a similar situation. This song is the main course on the menu.
After the groove oriented Love and the bombastic Burn, KXM brings a sound that only they could create. Do It Now is full of guitar effects, killer riffs, huge melodies and thunderous drums. Be careful with this one, though. I nearly deployed my airbag playing drums on my steering wheel, all while driving a little too fast. Yes, old lady at her mailbox, I slowed down. Now put away that condescending finger you shook at me, please.
Human Friction is the last track with vocals. As the momentum builds, dUg's "Kardashian" tone returns before all hell breaks loose. Mr. George Lynch, you, sir, are a badass. After settling into a groove oriented verse, the chorus explodes once again into this stop/start masterpiece that allows dUg to display the soulful side of his voice. If this song doesn't get your head bobbing, I give up.
Ending the album is our dessert for the evening. Tranquilize is a funkadelic, psychedelic tasty treat that's full of jazzy backbeats, funky bass lines and a ton of great guitar licks. THIS is what I envision it would be like to sit in the room with these guys during the writing process. An impromptu jam session with each musician pushing the others to greatness.
Overall, I'm honestly not sure that George Lynch has ever sounded better. His tone is just so full, thick and simply badass. I suppose the level of musicianship in this band has truly brought out the best in George, and that's saying something, as Mr. Lynch is certainly no slouch on the guitar. Ray Luzier has suddenly became one of my favorite drummers on the planet, and this is all topped off by the voice and bass of a man I've cherished musically all my life in dUg Pinnick? Yes please!!
Let me sum up what it's like to listen to this album quite simply: Sit down or be put on your ass. The choice is yours.
And to answer the question from the beginning of this article; I am far from being letdown. Buy it. Love it. Spread the word. This album deserves to be heard!
Unsung Melody Score – 10 out of 10
Keep up with KXM below:
Facebook
Twitter
Preview or purchase KXM below:

KXM – Full Album Audio Teaser: