Katatonia – Dethroned & Uncrowned (Album Review)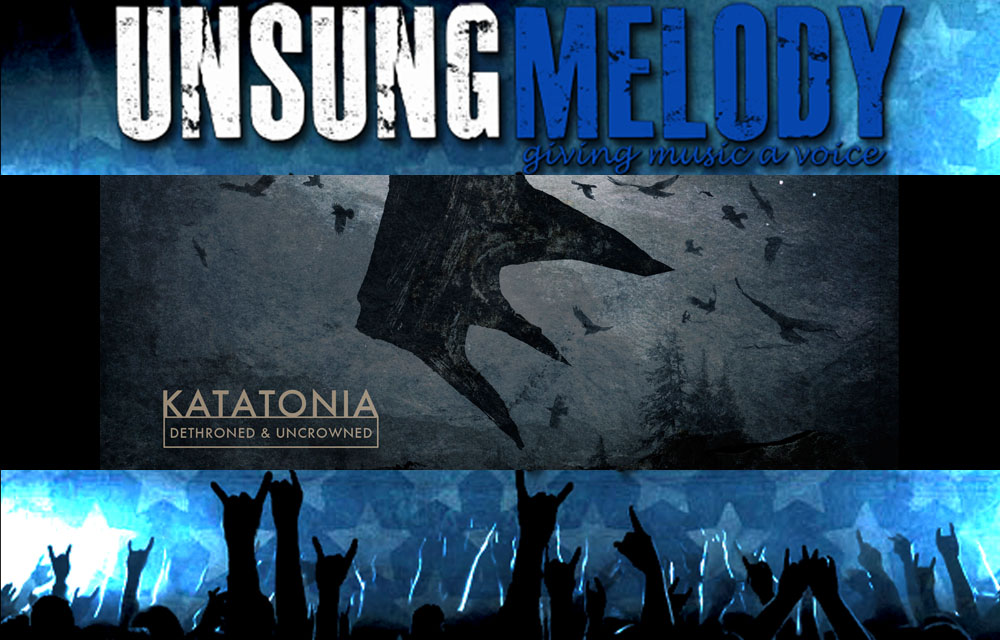 Last year, Swedish, gloomy, progressive metal kings Katatonia released their acclaimed album Dead End Kings. Earlier this year, they took to crowd-funding through PledgeMusic (http://www.pledgemusic.com) to finance their stripped down, and simply gorgeous rearrangement of Dead End Kings, and titled it Dethroned and Uncrowned.
The track listing is in the same order as Dead End Kings, but arranged in an entirely acoustic manner. Some of the songs are almost entirely similar to their original incarnation, such as "The One You Are Looking For", but that does not detract from the simple beauty that has been instilled into this album.
Jonas Renske's vocals seem to evoke more pain than before on this album. It's interesting in how his vocals are so versatile when added to the new ambient sound-scapes that they have explored on this album. Without the distorted guitars, and the typically heavy drums, these songs seem as intense as before, and yet, not. It's really hard to explain, but if you compare the songs back to back, you can hear what I'm referring to.
All in all, it's a really solid album. It just doesn't stand out like Dead End Kings, but that probably has more to do with the fact that it's a new, mostly acoustic and atmospheric version of Dead End Kings. If you enjoy Katatonia, then this is an album you will want to own. Simply because it shows the immense talent within the band and gives a rare glimpse at another side of the band.
Unsung Melody Score – 8/10
Keep up with Katatonia below:
Official Site
Facebook
Twitter
Preview or purchase Dethroned and Uncrowned below: