John King & The Mud River Revival – Write The Wrongs (Album Review)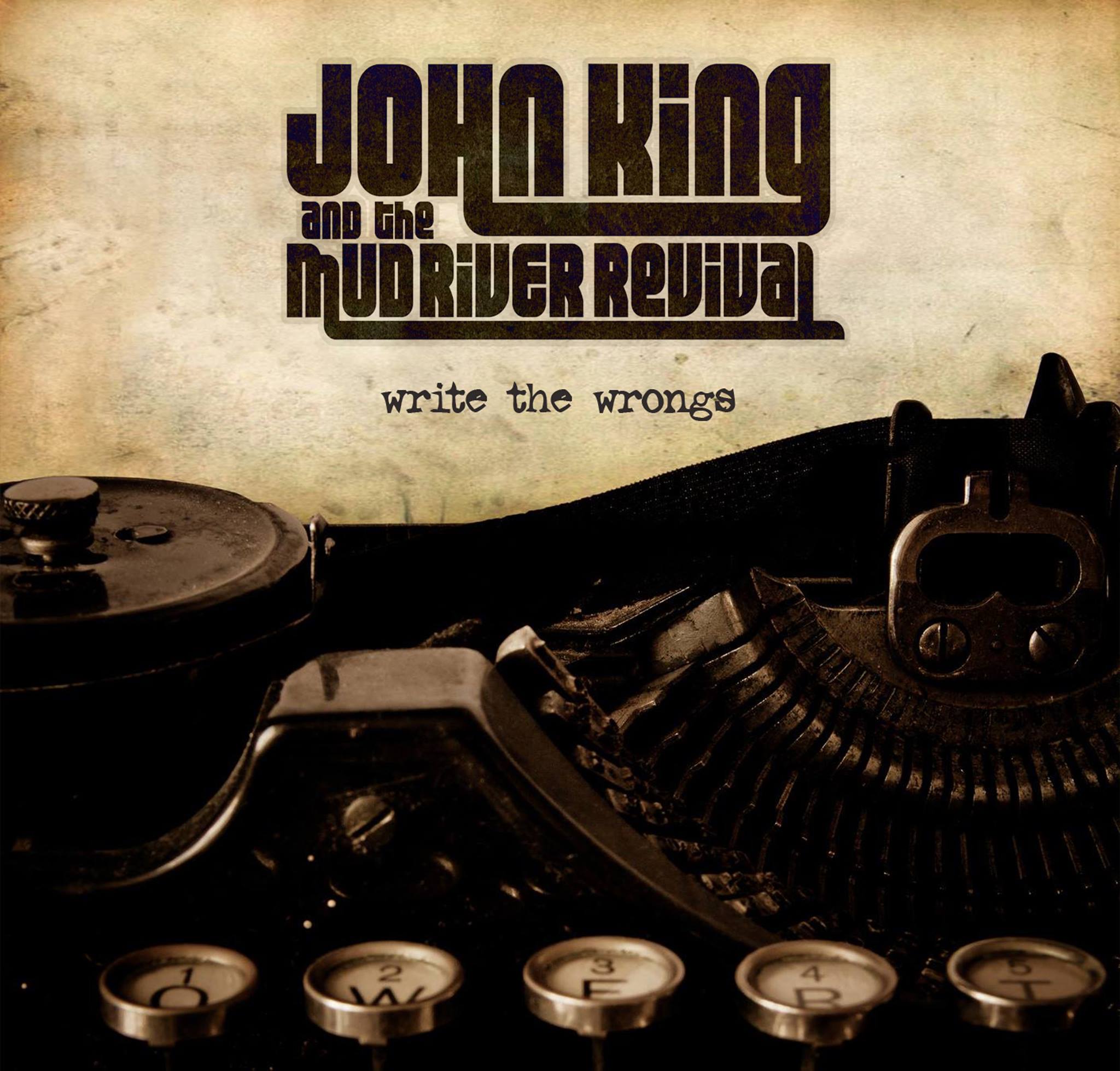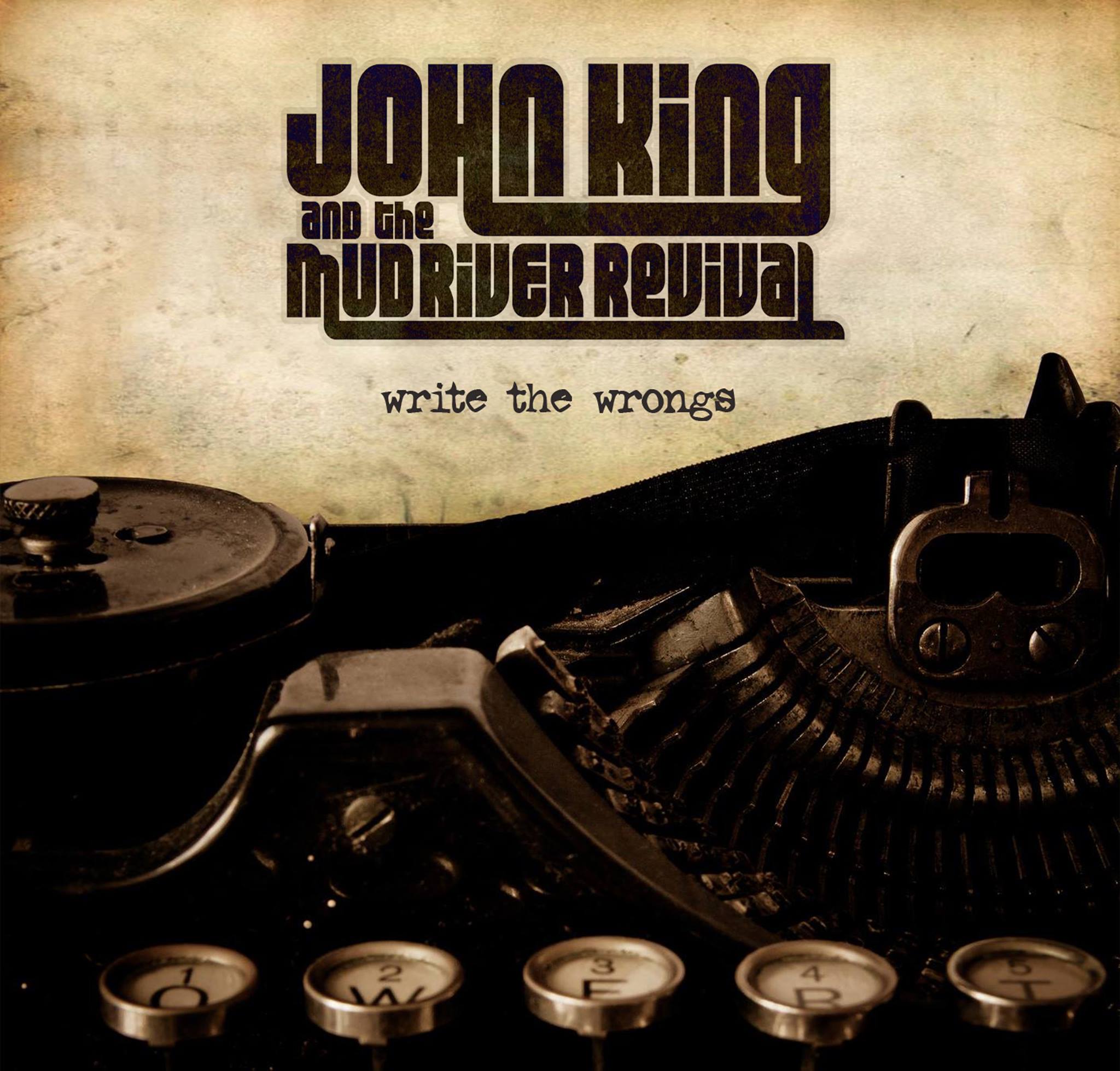 John King is a name, that unless you're from the state of Kentucky, you may have never heard. John spent years in a southern rock/metal band called, Sixth Floor. That band, went onto inspire a band that picked up their torch and took it mainstream. That's right, fellow Kentuckians Black Stone Cherry were inspired, in part, by John King and Sixth Floor.
As we mature in life, sometimes our tastes or our lives make a drastic change. Mr. King is no different. Gone are his days of opening for Disturbed or Lynyrd Skynyrd and in it's place is a family man dedicated to writing the best songs that he can. Keeping his rock edge, John King decided to form a band that's equal parts outlaw country and southern rock. The end result is a band called John King & The Mud River Revival.
Replacing songs about drinking, partying and causing havoc with songs about veterans, characters and moments in life that have a purpose, John King & The Mud River Revival have released an album, titled Write The Wrongs, that captures everyday life in a way that most songwriters can only dream of. Showing inspirations, telling stories and bringing an honesty to music that has been lost on most, the band delivers.
For example, let's talk a bit about one of my favorites on the album, Man on the Mountain. It's a tale that tells of an old man, who lives as a bit of a hermit. Nothing new for country, but what is new, is the way that John King is able to use his lyrics as an audible paintbrush to compliment the southern feel of the music. In today's music, the stories told are seemingly all about driving a pickup truck to the river and getting drunk. Senseless jibberish in my opinion. What John King & The Mud River Revival are able to do, is not only grab your attention, but hold it as well. Do me a favor, when you watch the video below, tell me if those gorgeous backing vocals of the choir don't almost give the song the feel of a religious experience.
John King & The Mud River Revival – Man on the Mountain (Official Music Video):

If you don't live in a city, Nowhere, Kentucky, is a track that shows what life is like where opportunities are few and your aspirations are much bigger. How sometimes families, jobs, armchair critics and everyday living can kill your dreams. It's a snapshot of a man that wants more, but is held back by his environment. This one was written a long time ago, and gives insight into Mr. King and his dreams.
The song that will resonate most with southern rockers is Drag The Green River. Another track that tells a tale and holds your attention, Drag The Green River is a track that Steve Earle would've been proud to have penned. In fact, Steve Earle is pretty good comparison to this band. Not so much in sound, but more so in the songwriting. Sprinkle in a little Charlie Daniels, Lynyrd Skynyrd and Tom Petty and I think you'll have a pretty good idea of the identity of this band.
John King & The Mud River Revival – Drag The Green River (Official Music Video):

Listen, I don't want to give away too much, but know that there are several gems spread throughout Write The Wrongs. You'll enjoy tracks like It Ain't Right, Veteran, It Ain't Easy, Believe and Calm Before The Storm (Another personal favorite.) Let me put it this way, if you're a fan of real, authentic, well-written Americana-tinged outlaw rock…this is your new favorite band.
Keep up with John King & The Mud River Revival below:
Facebook | Twitter | Youtube | Instagram | iTunes | Amazon
Stream Write The Wrongs below: