Initial Thoughts. A review of IV from the Bronx.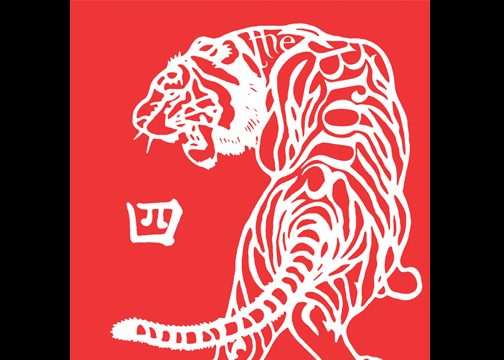 While I'm not going to even pretend that Punk Rock is a genre I know a lot about, I will give myself the credit that I have a pretty good ear for what people like. For me, it's about passion. Whether it be when I'm writing and trying to capture a moment or whether it be in someone's musical performance, I love to see, hear and feel passion. For me, that is by far and large the secret to any kind of success. I've often said that if you have the desire to do something, let your passion shine through it. I'd hope that's what we do here at Unsung Melody. One thing I'm 100% certain about, that's the fact that after listening to the new album from The Bronx, they have put out one of the most passionate records I've heard in years. The fourth album from The Bronx, aptly titled IV, is to be released on February 5th. I gave this one a few spins before I took to writing this installment of Initial Thoughts. I wanted to make sure I was more familiar with the band and their style. I'll hit the highlights for me, it's up to you to discover the rest. So, having said that…let's do this!
First up is The Unholy Hand. Straight from the gate, you know this is not your Dad's Ramones album. Punk Rock has always been about aggression and a middle finger to the world, so it should be no surprise that the attitude is present in this album. With a fiery guitar riff, aggressive vocal stylings and a thunderous backbeat driving the song, the pace has been set for the album and you can bet your ass, it's going to be frantic. This track is one of MANY favorites on this album.
I want to talk about Along For The Ride for one specific reason. After multiple listens, it keeps reminding me of the early Foo Fighters records, well with one rather large addition…Balls. If you can't find yourself headbanging to this guitar riff, you may need to check your pulse.
Youth Wasted is my absolute favorite track on the entire record. There's no wonder it's the first proper single from IV. Similar in style to The Unholy Hand, this track delivers a brutal assault on your senses and leaves you wanting more. The chorus for Youth Wasted is quite possibly the most singable on the record, (Sometimes the best laid plans, still end with blood on your hands) and I can not get it out of my head. I absolutely love this song.
Check out Youth Wasted below:

Pilot Light is another song that might conjure up early Foo Fighters. This time, it's probably the epic drumming of Jorma Vik. Absolutely classic Bronx sound and another killer cut to keep the album rolling along.
Torches is a song that will, at least in my mind, no doubt be a HUGE sing-a-long song live. With it's quiet verses, lyrical depth and wide open chorus, this song is incredible. While I might disagree a bit with vocalist Matt Caughthran philosophically, I can't argue the end result of the song. Torches is a bit out of the norm for The Bronx, but really should that be of any surprise from a band that also has records out as a Mariachi band? I didn't think so either. Enjoy!
Want to know what kind of song would send a mosh pit into a frenzy at a Bronx concert? It's easy, put on Ribcage. If you can't take it in the circle, move aside, it's about to get rowdy. This song delivers the most energy on the record and would make for an incredible show opener, well it would make for a great closer as well. Hmmmmm, I'll let the professionals figure that one out.
What's my 2nd favorite song on the record you ask…Life Less Ordinary. There is a mood, an ambience, a haunting quality to this song that is simply captivating. Stripped down to a simple distorted guitar and vocals, it's simply breathtaking. You will love this song.
Closing out the album is the EPIC Last Revelation. I've babbled on and on about this album, but this song is another that will catch your foot and keep it tapping. Roll down the windows, crank this one up, play some air drums on the steering wheel and let your freak flag fly! A terrific song to end this gargantuan record.
To sum it all up for you, if this album were a bomb, it would be a megaton. 2013 has a lot of releases from some really big name acts. New albums from such artists as Sevendust, Clutch and Alice In Chains makes things really exciting. BUT, I'll say this, we're less than two weeks into 2013 and I can tell you wholeheartedly that The Bronx album IV is a heavyweight contender for Album of the Year. Seriously, it's that good, and yes, you're welcome. As always, support the artists or lose the art. Buy it. Don't download it.
Keep up with The Bronx below:
TheBronxxx.Com
Facebook
Twitter
Preview or purchase IV below: