Initial Thoughts. A review of Breaking Point by Digital Summer.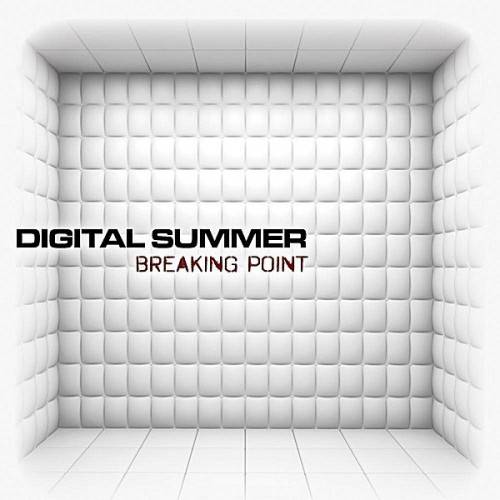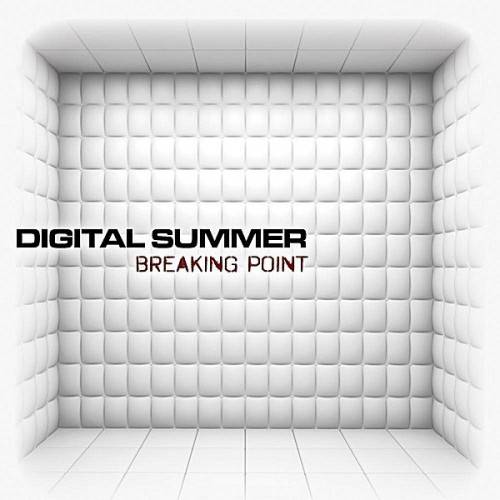 Phoenix, Arizona is a hot bed in many ways. The climate is the obvious one, but the music can be just as hot. With many bands rising from Phoenix over the years, the area is known as a rock mecca. With diverse acts such as The Meat Puppets, Jimmy Eat World, Mr. Mister, Flotsam and Jetsam, as well as Dierks Bently all hailing from the area, it seems like it's about time for another band to grab the spotlight. I personally think we've found them. Let me introduce you to Digital Summer. Some have probably heard of the band (having sold over 50,000 units independently), but I think it's the time when many more are about to know the band. I received a copy of their new release, Breaking Point, and I thought it would be a great addition to our Initial Thoughts series. Having raised over $51,000 on Kickstarter, there seems to be a lot of others who seem to agree with me, so, here goes!
First up is the single, Forget You. It features none other than Clint Lowery from Sevendust/Call Me No One fame. Having Clint guest on a track will obviously tell you what style of music you can expect. An absolute audible onslaught. With a subject matter that we all can relate to, Digital Summer has delivered a song that will definitely make an impact at radio.
Continuing the heaviness is the second cut, Breaking Point, which also lends itself to the album title. Breaking Point is a heavy hitting, emotion-filled journey. It combines heavy guitars, booming drums, a terrific chorus, and seemingly sets the tone for the rest of this record. This song will, without a doubt, be a hit in the pit.
Chugging through the album, I was pretty sure I knew what to expect the rest of the way through, when BAM! the band threw me a complete curveball. I can say I didn't expect it, and for that, I applaud them. It's par for the course to include a slower song on a modern rock album. The band had already did that with Cut Me Open a few tracks back. What I didn't expect was the beauty within the songwriting I suppose. Broken Halo is a song that shows the softer side of the band, but don't be fooled, it still carries a lot of punch. The song has hit written all over it, and is an absolute gem on the album. The chorus in Broken Halo is by far the biggest, and most singable on the album. Guys and dolls alike will all enjoy this one.
After slowing things down to showcase your skills, what would you think Digital Summer would do next on the album? If you answered come out and kick the listener's ass, you'd be absolutely correct! Come On is a song that sounds as if it were written for one simple reason; To move the fans. This song has crowd participation embedded within its DNA. With lots of starts and stops, I imagine this song will be a fun one for the band and fans alike at the venue.
Without giving the entire album away, I'll hit upon one more song. Let's talk about Wanted to Love You. This song, vocally at least, is EXACTLY what I've been waiting on the entire album for. Don't get me wrong here, vocalist Kyle Winterstein is a talented guy. I've enjoyed the album, but for me, this song finally showcases what his full potential is, and can be. When one connects to a song so personally that you can feel every ounce of emotion within the lyrics, the melody, the person delivering it, you have delivered something special. That, for me at least, is Wanted to Love You. Yeah, yeah, it's a slow song that ends the album, making you want more. I get it. I know how it works, but this song leaves me wanting more for a different reason than most, and that reason is to see where Digital Summer goes from here.
★★★★★★★☆☆☆ 7 out of 10 stars.
Keep up with Digital Summer below:
DigitalSummer.Net
Facebook
Twitter
Preview or Purchase your copy of Breaking Point below:

Check out the video to Forget You by Digital Summer below: