Digital Collapse – Self-Titled EP (Album Review)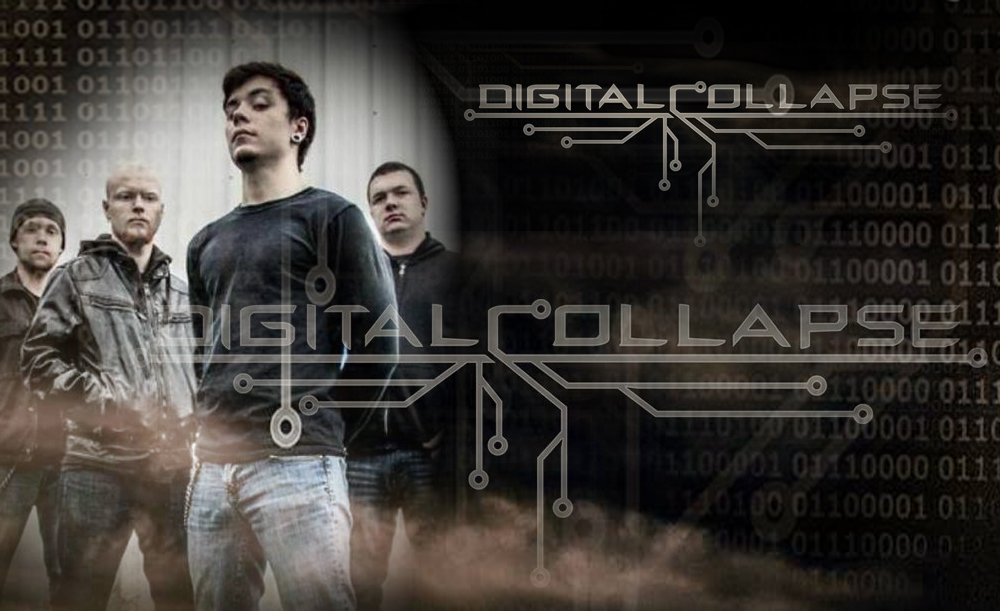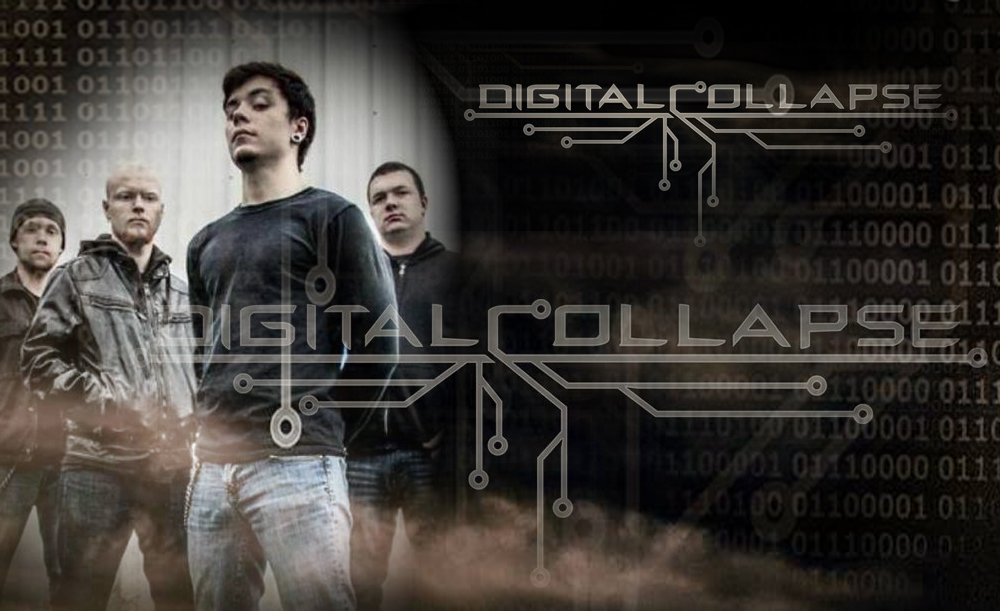 Our Unsung Artist series is one of our favorite features here on the site. We find what we feel are rising young bands that deserve your attention. Recently, I stumbled upon a band that I feel has stepped to the starting line of something great. The Winchester, VA based band has already played a few shows with the likes of Sevendust and Unearth. They also have some opening dates with the mighty Nonpoint in 2014, supporting their self-titled EP that was produced by Sevendust guitarist Clint Lowery. That EP is actually what brings us together today. I'm here to give my overview of the 4-song debut and help shed some light on this Unsung Artist.
Leading off the EP is the first single All My Fault. With a healthy dose of heavy, a shot of screaming and a buffet of melodies, Digital Collapse burst through the door leaving no doubts that the band is here to take no prisoners. I'll include the lyric video below, but if you enjoy this one, stop reading NOW and support these guys. Because there's nothing but more intensity and great tunes to follow.
Digital Collapse – All My Fault (Lyric Video):

Speaking of intensity, Letting Go is up next and it is probably my favorite track on the EP. This fast paced track gets the adrenaline flowing before it settles into something beautiful. After the massively heavy breakdown, the band settles into the best groove on the record and the melodies take you to another place. With a bit of a flip in dynamics, the song becomes a testament to who this band is.
Shell is the first song that really solidified the familiar feeling sound of this band. Don't get me wrong when I say this, but there are a lot of similarities to Breaking Benjamin with this band. That's much more of a compliment than a knock. It shows you just how damn good this band is and how well written these songs are. This one's a mid-tempo rocker that will be fantastic live and it's just begging for radio play.
Sorrows In Stones closes out the EP with perhaps their heaviest performance. With much more prominent screams, Digital Collapse takes one huge step forward and further distances themselves from the pack. This dark, moody, and adventurous track takes you on an audible journey that's one you won't soon forget. Digital Collapse are obviously musicians who have honed their craft over time. As evidenced by the nice solo towards the end of Sorrows In Stones
The addition of Clint Lowery's vast musical knowledge in and around the studio has really elevated Digital Collapse to a next level band. My biggest complaint? There isn't more music to devour!!
Unsung Melody Score: 9 out of 10
Keep up with Digital Collapse below:
Official Site
Facebook
Twitter
Preview or purchase Digital Collapse below: