Bobaflex – Charlatan's Web (Album Review)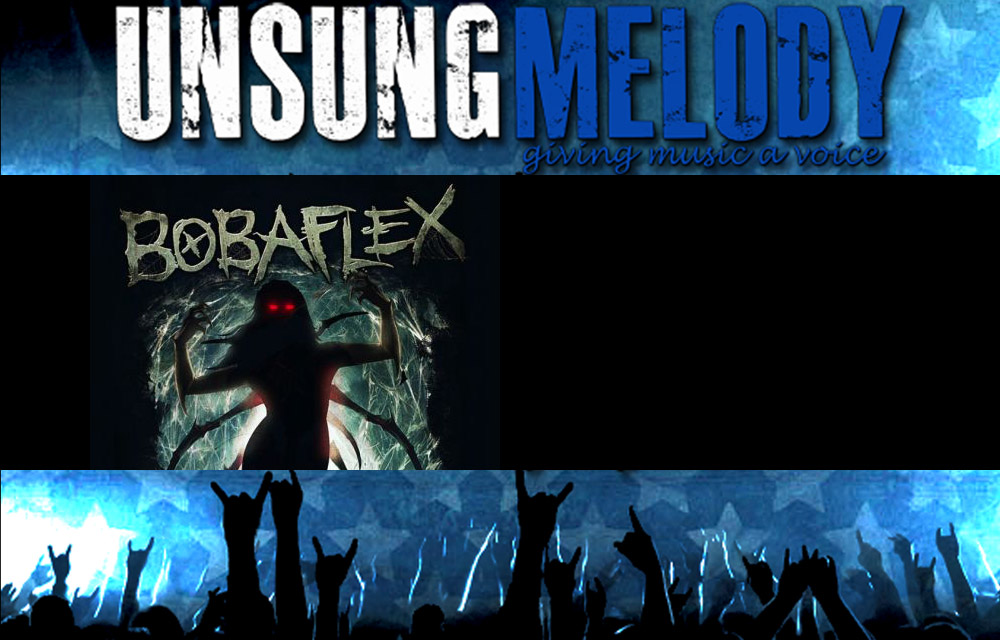 West Virginia is known for a lot of things and let's be honest, most of it isn't positive. For me though, from a musical standpoint, there has always been a beacon of creative light known as Bobaflex. The guys have created a sound, a style, a work ethic like few could ever achieve. When I heard there was a new album, I jumped at the chance to review the album. So, here goes a trip into the wild, the wonderful, the Bobaflex.
Showcasing some of the struggles the band has faced in the past, they leave us with a wonderful intro from a complete dick of a booking agent. It's titled, Love Letter From A Booking Agent. It's a glimpse at some of the trash on the dark side of the music business.
There are songs that showcase different aspects of the band. Such as the blistering riffs and heavy harmonies in Never Coming Back. There's the almost reggae musical verse in Wading Through The Dark. Then you've got the first single Bad Man. It's a song that sounds as if it could've been on the last album, Hell In My Heart. The subject matter and the groove create a great song to bridge the two albums together. If you enjoyed that album, this song will no doubt be one of your favorites.
There's some creepy, macabre tales spun within the Charlatan's Web as well. Tracks like I'm Glad You're Dead, Pretty Little Things and Strangle You touch on subjects that are way too taboo for most bands. Never afraid to speak their minds though, Bobaflex delivers a raw, edgy performance, injecting their own brand of fun to sort of lighten the mood. Take the track School For Young Ladies as an example. With it's campy, cheerleader led intro, the band plays with the listener before delivering a sordid tale of both the young lady, or Charlatan, and the Principal as well in only a way that Bobaflex can.
Losing My Mind is a barnburner and will absolutely be a crowd favorite. While the biggest surprise on the album, for me at least, is Rogue. Most Bobaflex songs are twisted tales or fun ideas, but Rogue is seemingly a very introspective track about what the lifestyle of being on the road can do to you. It's a unique view that can only be shared by living the life.
Bobaflex has created yet another album that is as unique as the band itself. Hell In My Heart was one of my favorite albums ever, so Charlatan's Web had some large shoes to fill. I think the band has created something really good here, but not quite as great as Hell In My Heart. If you are a fan of Bobaflex though, you'll still thoroughly enjoy this album.
Unsung Melody Score – 8 out of 10
Preview or purchase Charlatan's Web below: