Black Label Society – Catacombs Of The Black Vatican (Album Review)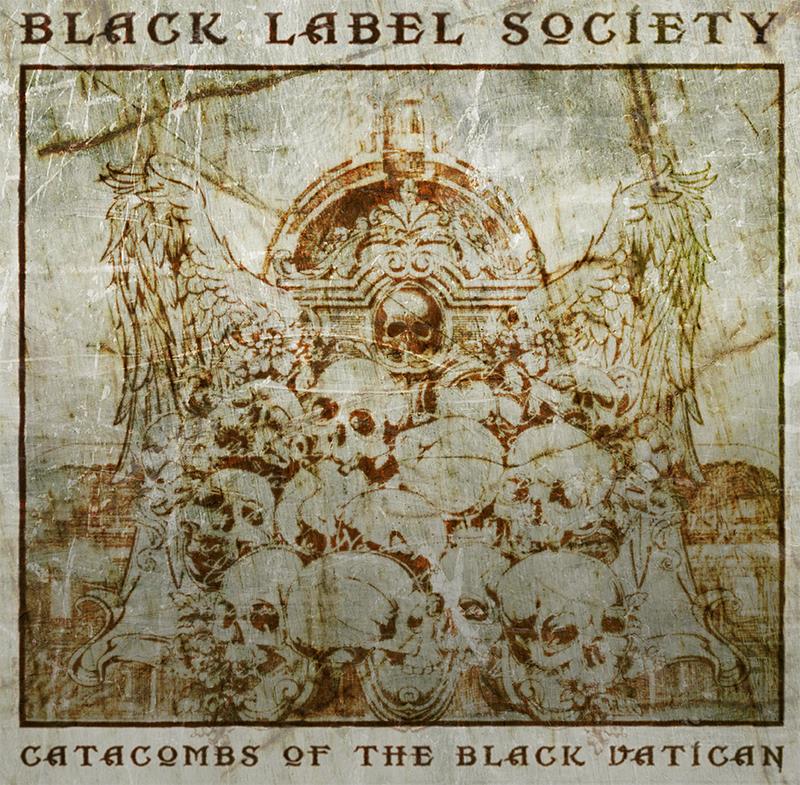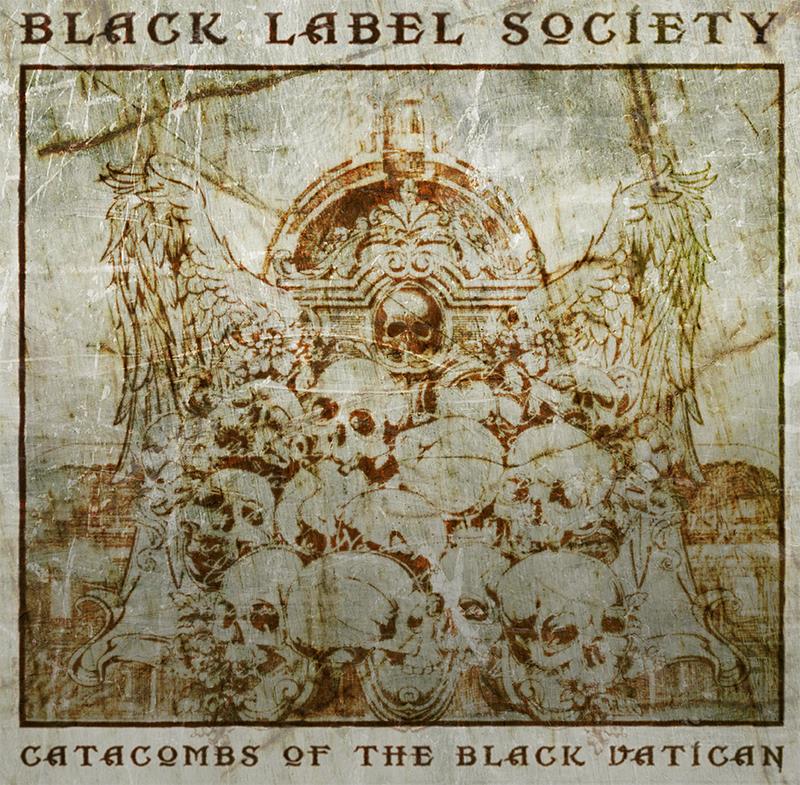 If you aren't aware of who Zakk Wylde is by now, we're obviously not friends, nor can we be. Ha! Since the first note I ever heard from Zakk, which happened to be Crazy Babies from his Ozzy Osbourne days, I've heard something in his music that has connected with me on another level. A level much deeper than most, almost spiritually. With that said, when the opportunity to review his newest Black Label Society effort came available, I sprinted like Usain Bolt to my email to make it happen. That's the journey of how we got here. Now let's shift our focus as to why we're here.
Catacombs Of The Black Vatican is the latest release from Zakk Wylde and his band Black Label Society. This is the first release without longtime cohort Nick Catanese; Who had remained the only constant in what seemed like a game of musical chairs filling the bass and drum positions. Evil Twin, as he was called, left BLS in late 2013 to pursue other opportunities and in came guitarist Dario Lorina to fill the void. While John DeServio (Bass) and Jeff Fabb (Drums) round out the current lineup.
This release, on eOne Music, has many highlights. From the opening notes of Fields of Unforgiveness to the haunting melodies within Shades of Gray that close the album, there's something on this album for every Zakk Wylde fan. From his early Pride & Glory days, to his incredibly beautiful solo work on Book of Shadows, to his instant classic The Blessed Hellride, this album brings elements from each of those and create an album that feels like a greatest hits album, except for the fact that it's all brand new material. Some might say that's a homerun. I would certainly not argue that point.
Take lead single My Dying Time, serving as a barometer for interest, the song has already garnered hundreds of YouTube covers and landed in the Top 20 on the Active Rock charts this week. Up 108 spins from last week. So there's plenty of momentum to be excited about. Add in the fact that the album is currently #1 on the iTunes Metal chart and as of this article's publishing, the #3 album overall, you can see that the Doom Crew is doing their part in gobbling up the new music.
Black Label Society – My Dying Time:

Fans will love the groove in Believe, a personal favorite on the album, and will go nuts over the beautiful (Book of Shadows era inspired) Angel of Mercy, as well as Scars. Everyone knows that Zakk is an amazing guitarist, but songs like Angel of Mercy and Scars simply solidify and validate his songwriting ability. Zakk's ability and attention to detail in crafting such delicate and beautiful songs are what has always set him apart from the riffing masses.
With the blistering riffs of Heart of Darkness and Beyond the Down (My favorite riff on the album), Zakk returns to the energy that his live shows are built upon. Without a doubt, the main riffs on these songs will be some of the favorites on their upcoming tour that kicks off April 16th in Seattle. (Find tour dates here.)
Damn the Flood gets its own paragraph. Why you ask? …LOL, wait till you hear it. THIS is who Zakk Wylde is and THIS is the sound that Black Label Society has been built upon. Damn the Flood will have no problems fitting into the setlist. In fact, it'll stand toe to toe with any of BLS's bigger riffs, like say Stillborn, Been a Long Time, Demise of Sanity or even No More Tears. If you're wearing a hat, hold onto it. If you're sporting a beard, you'll be banging the hell out of it with this one.
I've Gone Away is yet another rifftastic tune, that showcases Zakk's style and love for the pinch harmonics. The groove is great and the vocal melodies are classic. While Empty Promises feel as if it shoulda, coulda, woulda been a tune written for the Godfather Ozzy Osbourne himself. In fact, I could hear Ozzy and his cohorts in Black Sabbath playing this one with no problems at all. Closing out the album is Shades of Gray. This song continues the tradition of closing the album on a bit of a ballad. If you've listened to a BLS album before, you'll know what to expect when I say that. You might even consider this song as perhaps a continuation of the cover BLS did of Procul Harum's classic Whiter Shade of Pale.
For those of you who may have written off Zakk and BLS, just stop it. With Catacombs of the Black Vatican, the Riff Lord continues his musical onslaught and solidifies his legacy as one of the most talented, innovative bad asses to ever bend a string. If you like anything you've ever heard from this band, this album is a no-brainer for you. There is nothing you won't like about it. As I said, it's as if it's a greatest hits album that features all new material.
Also, buy it, don't download it. As I like to say, support the artists or lose the arts.
Unsung Melody Score – 10 out of 10
Preview or purchase Catacombs of the Black Vatican below: