Review: AMORPHIS – "Queen of Time"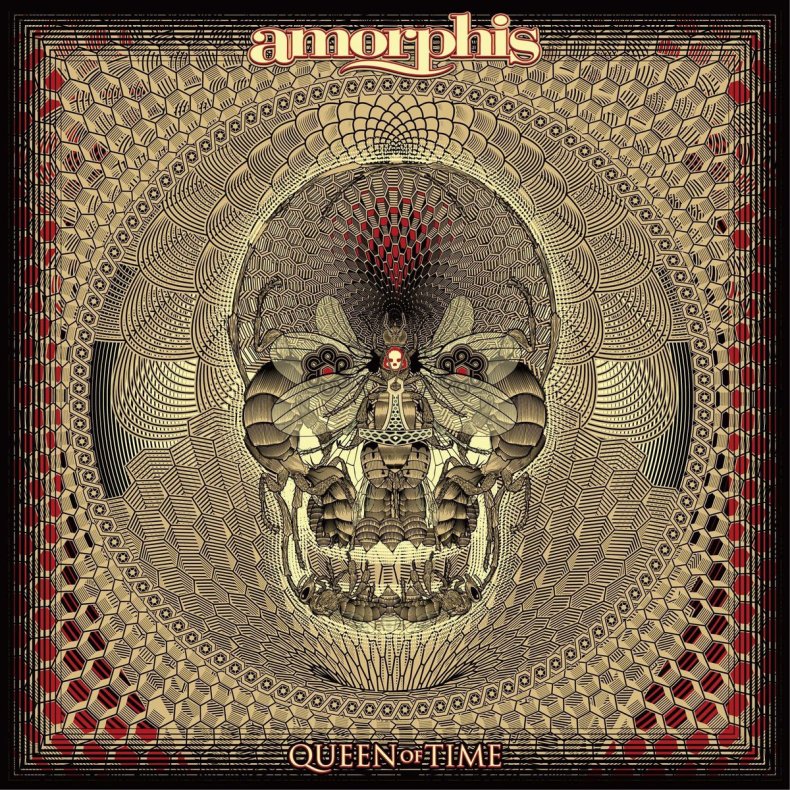 AMORPHIS
"Queen of Time"
01. The Bee
02. Message In The Amber
03. Daughter of Hate
04. The Golden Oak
05. Wrong Direction
06. Heart of the Giant
07. We Accursed
08. Grain of Sand
09. Amongst Stars
10. Pyres on the Coast
The ferocious Finns are back at it again with their 13th effort, "QUEEN OF TIME". This bombastic, melodic, and heavy LP is surely to whet AMORPHIS' fans appetites. After releasing "UNDER THE RED CLOUD", the critically lauded effort, any other band might actually take a step back and do what they are most comfortable doing, but not these guys. On their brand new album, releasing May 18th, they continue in the direction they've headed since TOMI JOUTSEN (vocals) had joined, but have certainly mixed it up with some interesting new ideas and direction.
The opening track "The Bee" is just a taste of what this album truly is. The standard Amorphis sound is there, but the guttural and brutal riffs set the tone for the entire album. The blending of melody and a chord structure that is Amorphis' core sound still exists, but they push on with some interesting new elements. Saxaphone (shocker!!!), and pipes are provided by a couple of unexpected guests. Jørgen Munkeby provides sax while CHRIGEL GLANZMANN of ELUVEITIE provide the pipes. Other surprising elements on the album are laryngeal singer ALBERT KUVEZIN and femme-fatale vocalist ANNEKE VAN GIERSBERGEN, as well as an orchestra and choir to further flesh out their ambitious vision.
"Message in the Amber" certainly sounds the most Finnish of all the songs, but the standout track on this album has to be "Amongst Stars". Anneke's vocals coupled with Tomi are surreal, and enrapturing. The variety in their work really shines here.
Final Thoughts
If you're an AMORPHIS fan, prepare to be shocked and surprised. Although it's "more of the same" in regards to core elements, they certainly shake things up a lot on this effort. For new fans, you will be in for a treat!
90%
Overall Rating
80%
Instrumental
90%
Vocals
85%
Mix