Album Review: Saxon – Thunderbolt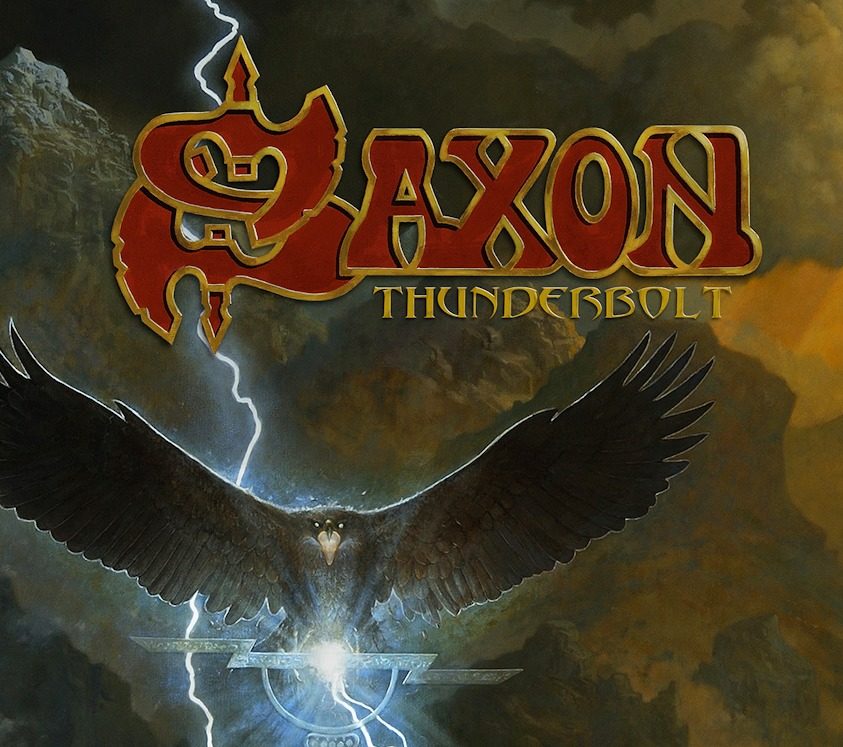 With their aptly named twenty-second release, Thunderbolt, British metal veterans Saxon are at it once again with an album that holds true to the forceful and epic sound that has permeated their career. A career, I might add, that just hopped over the forty-year mark. And if the billboard ratings or enthusiastic turnouts at shows are any indication, listening ears are more than happy to have another set of songs to add to the band's ample anthology.
Biff Byford and company deliver a consistent mix of commanding vocals, heavy riffs and a driving beat on nearly every track. Not surprisingly, dark and mystical themes are in full supply. Mythological gods, vampires and wizards all make an appearance. But the band also veer into some different territory with songs like "They Played Rock and Roll", a tribute to Motorhead and the late metal icon Lemmy Kilmister. Amon Amarth's Johan Hegg also makes an appearance to mix things up with some guttural vocal "harmonies".
A brief and somewhat reserved intro, "Olympus Rising", is first out of the gate, followed by the velocity-building title track "Thunderbolt." It's quickly apparent that Byford's voice has stood the test of time as he calls out the refrain, "Thunderbolt / Father of the sky / Thunderbolt / The gods have sent us a sign." What follows next is probably one of the stronger cuts on the album."The Secret of Flight", an ode to the timeless preoccupation with navigating the sky, features the heavy-hitting guitar work of Paul Quinn and Doug Scarratt. Byford recently stated his vision for the track: "I prefer to think I'm flying like those eagles while the 2 part guitar solo rips through your soul."
Other highlights from the album include the action-packed "Sniper" and "Speed Merchants." In both tempo and verse, the songs deliver an extra little shot of adrenaline, bringing the listener into moments of high intensity and danger. Moments that complement some of the more slow-churning tracks like "Sons of Odin" and "Nosferatu (The Vampire's Waltz)."
Thunderbolt goes out on a slightly mellowed pace with "Roadies' Song," an account of the grind that is a roadie's life. The track seems to be expression of gratitude for the work that goes on behind the scenes, recognizing that "They sacrifice a normal life / To tour the world with no end in sight." The band are no strangers to life on the road either. Forty years on, Saxon continue to not only turn out albums, but grace the stage as well. Stay tuned to Unsung Melody later this week for a live review of Saxon and Judas Priest at Budweiser Events Center in Loveland, CO.
Connect with Saxon:
Official Web Site
Facebook
Twitter