Initial Thoughts. A review of True Love Never Dies by Otherwise.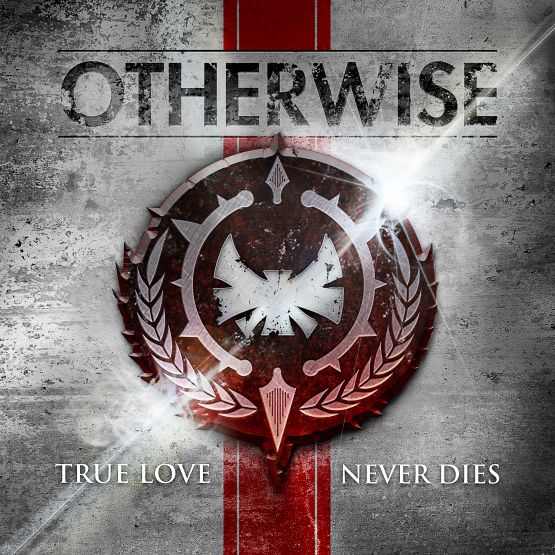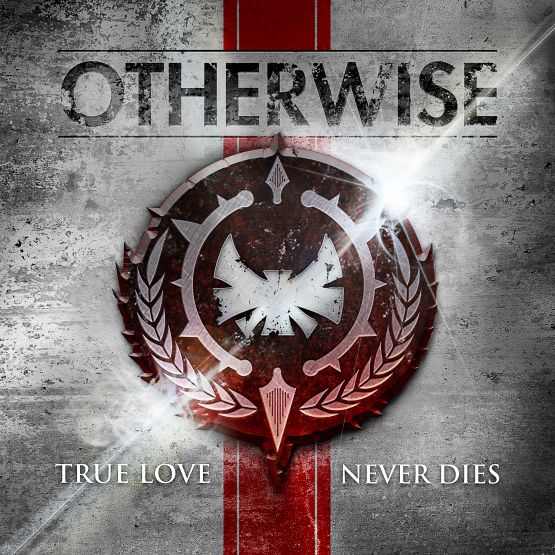 A debut album is usually a culmination of songs that bands have taken years to amass. That's why you see so many bands suffer from the sophomore slump as it's known. There is a lot less time, and a ton more pressure for that 2nd album. Having said that, I want to discuss the debut of the band Otherwise. True Love Never Dies is the title of the new album, and it is packed with some great tunes. I'm really anxious to see how this band can follow up. I saw the band earlier this year on tour with Pop Evil, and I can tell you that these guys are seasoned musicians, and I didn't get the feeling that the band is one that will not live up to expectations. Vocalist Adrian Patrick has all the tools to be a frontman that can captivate every audience he steps in front of. His delivery on True Love Never Dies is one of the best of 2012. I'll hit a few of my favorites in this review. So, here we go on this edition of Initial Thoughts.
Die For You is the first track on the album. It's a song that establishes who the band is, and who they want to be right away. With a running riff underscoring the melody, the song continues a quickened pace to the chorus. Once there, Adrian Patrick belts out the style that makes him unique. Pushing his voice to the limits, all the way to the edge. You keep thinking his voice is going to break, but he has the control to reign it in and deliver a great album opener.
Next up is Lighthouse. It's one of the more singable songs on the album. If you are like me, you'll probably overlook this song the first time through. It's not that it's not a good tune, it's just that the album is that good. Don't fret though, a couple days later, you'll find yourself singing the chorus unknowingly. Don't ask how I know!
Songs like Scream Now, Vegas Girl and Crimson all seem as if they were written exclusively for crowd participation. Sure, there is emotion there, but there is also plenty of moments for that mic to be pointed at the crowd. I can see the legions of fans screaming every word right back to the band. With Adrian's ability to engage the audience, these songs are and will continue to be great songs live for years to come.
One of the more intriguing songs for me is, I Don't Apologize (1000 Pictures). This song has radio hit written all over it. It's a song about moving on, and dealing with all the bs in the aftermath. You can hear the anger, and disgust in the memorable lyrics, I hope it hits you right between the eyes, I don't apologize. The band seems to strike a common chord on this one, and takes you on an emotional journey.
The song that got the band the attention they deserve is their hit, Soldiers. This song, in my opinion, is the single of the year so far. It is such a well-written song, with a melody that you just can't seem to get out of your head. The guitars are running wild underneath this big, powerful chorus, and the band delivers a song that will be one that just won't go away. Just like you still hear Sweet Child Of Mine, or Possum Kingdom by The Toadies on the radio, this song will stick around for a long time.
My absolute favorite song on the album, is Heaven. It's a deep look into life. It's a heartfelt plea for answers in a world full of questions. Everyone suffers loss in this world. Some are able to take their emotions and create something beautiful. That's exactly what the band has done with this song. Overall, this album is as good as it gets for a debut album, and I truly can't wait to watch the journey that their music takes us all on.
★★★★★★★★★☆ 9 out of 10 stars.
Check out the video to Soldiers by Otherwise below:

Purchase True Love Never Dies from Amazon below: