On The Road. The Birthplace of Rock and Roll. Sun Studio in Memphis, TN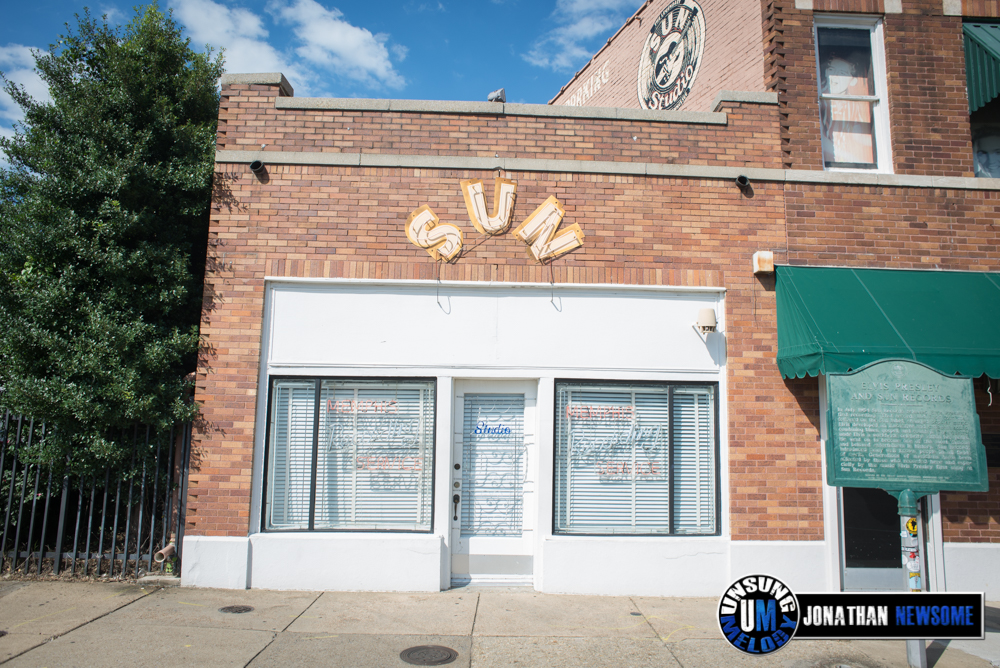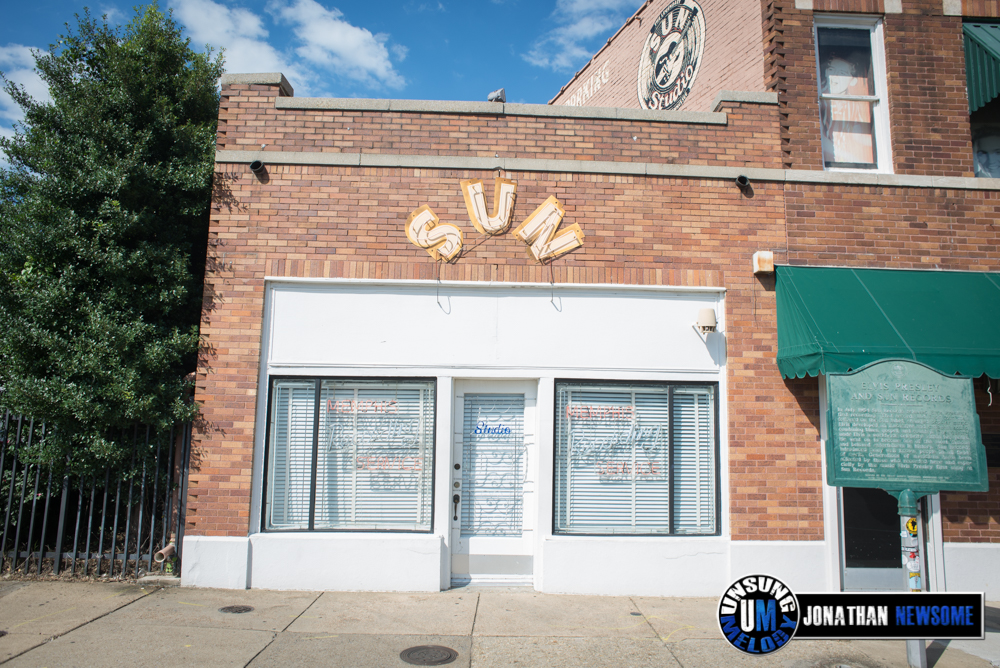 *Be sure and check out my photo gallery at the bottom of the article.
As Unsung Melody continues to grow, we are looking for ways to expand our coverage of the cool things in and around the cities we cover. It's a series we're going to call "On the Road".
We stay in Memphis for this article, as we stop by the birthplace of rock and roll, Sun Studio. The studio built by the sometimes shady Sam Phillips, became the home of the label that spawned such careers as Howling Wolf, Carl Perkins, Jerry Lee Lewis, Roy Orbison, Johnny Cash and some little known guy that called himself Elvis Presley. Ha!
Unbeknownst to us at the time, we were there the day before a special anniversary. July 5th, 1954 was the date that Elvis recorded "That's Alright Mama", 60 years earlier. You can call it luck, but I'll call it fate that we were in Memphis during the birthday of rock 'n' roll. That was a great, unexpected, added bonus to our trip. Even though the celebration brought many fans and Graceland was so crowded we didn't visit this time, we were there and that was really cool.
Elvis Presley – That's Alright Mama:

Sun Studio is still housed in the same building that started it all and it's really difficult to put into words the vibe you get once you're there. I'll certainly do my best though.
Your tour begins in the soda shop/gift shop/record store in the building beside Sun Studio. The first thing that you'll notice is everyone working, seems really happy to be working there. Sure they're busy, but the staff never once complained or hesitated to stop what they were doing to answer any questions or fulfill any requests anyone had. We waited almost 45 minutes for our tour to begin (the crowd was there for the birthday) and I watched the staff make everyone that walked through that door feel welcome. So kudos to the staff for being awesome. (Also to Marla for posing for the photo included in our gallery)
As your tour time comes about, you're led to the back of the soda shop and up a set of stairs to the "museum" section of your tour. I use that term loosely because it's really just one room that houses several artifacts. It is however, extremely important.
Here, you'll hear the story of Sam Phillips and how he changed music forever. How he began with portable recording equipment and later moved onto the studio. How he crossed a lot of cultural boundaries and really made quite a few enemies. In the 1950's, it wasn't culturally acceptable for a white man to record, or especially promote a man of color. Sam not only did it, he thrived at it. Many popular African-American groups flocked to Sam, simply because he was crossing those lines. He did it because that's the music he loved. The sounds that he believed in, not for the exposure. Not for publicity. He did it for the right reasons and that, in my opinion, is what led to his success.
Inside the museum, you'll find a lot of Sam's early recording equipment. Guitars from the likes of B.B. King and Elvis. A cool collection of posters, the Memphis Recording Service neon sign, artifacts from many artists. You'll even see Elvis Presley's social security card.
One new addition to the museum, is the actual DJ booth used by Dewey Phillips. If you aren't aware who he is, Dewey was a friend of Sam's who happened to have the hottest radio show in the South. Dewey spun "That's Alright Mama" for the first time there and due to the response, he spun it an additional 14 times over a three hour period. He did it all in that little booth and as they say, the rest is history.
Descending down another set of stairs, you then enter the small lobby at Sun Studio. That's where Marion Keisker first met Elvis, and every other artist that entered into the studio. Marion was seen by many as Sam's secretary, but she was so much more. She had worked in radio, so she knew the business very well. In fact, with Sam out of the office, Marion was actually the first person to record Elvis.
Once inside, here's where it becomes difficult to describe, it's honestly like walking back in time. It's the original floor tiles. The original ceiling tiles. Photos from so many sessions adorn the walls. It's just awe inspiring and I get chills every single time I walk into that room. In fact, I have them just writing about it. It's just indescribably cool to be standing in the very spot that started it all.
I don't want to give away too much of the tour, but know that you'll get a few cool stories and a unique opportunity to hold history in your own hands once the tour is over.
If you aren't aware, Sun Studio is still a working studio. So the equipment you see in the photos below, are still making history. Since the studio was re-opened in the 1980's, acts like U2, 3 Doors Down, Bonnie Raitt, Ringo Starr, Maroon 5, Def Leppard and countless others have recorded there. The site that started it all, continues on and that my friends, is awesome.
Click here for more information about Sun Studio.
I hope you enjoy the photos!