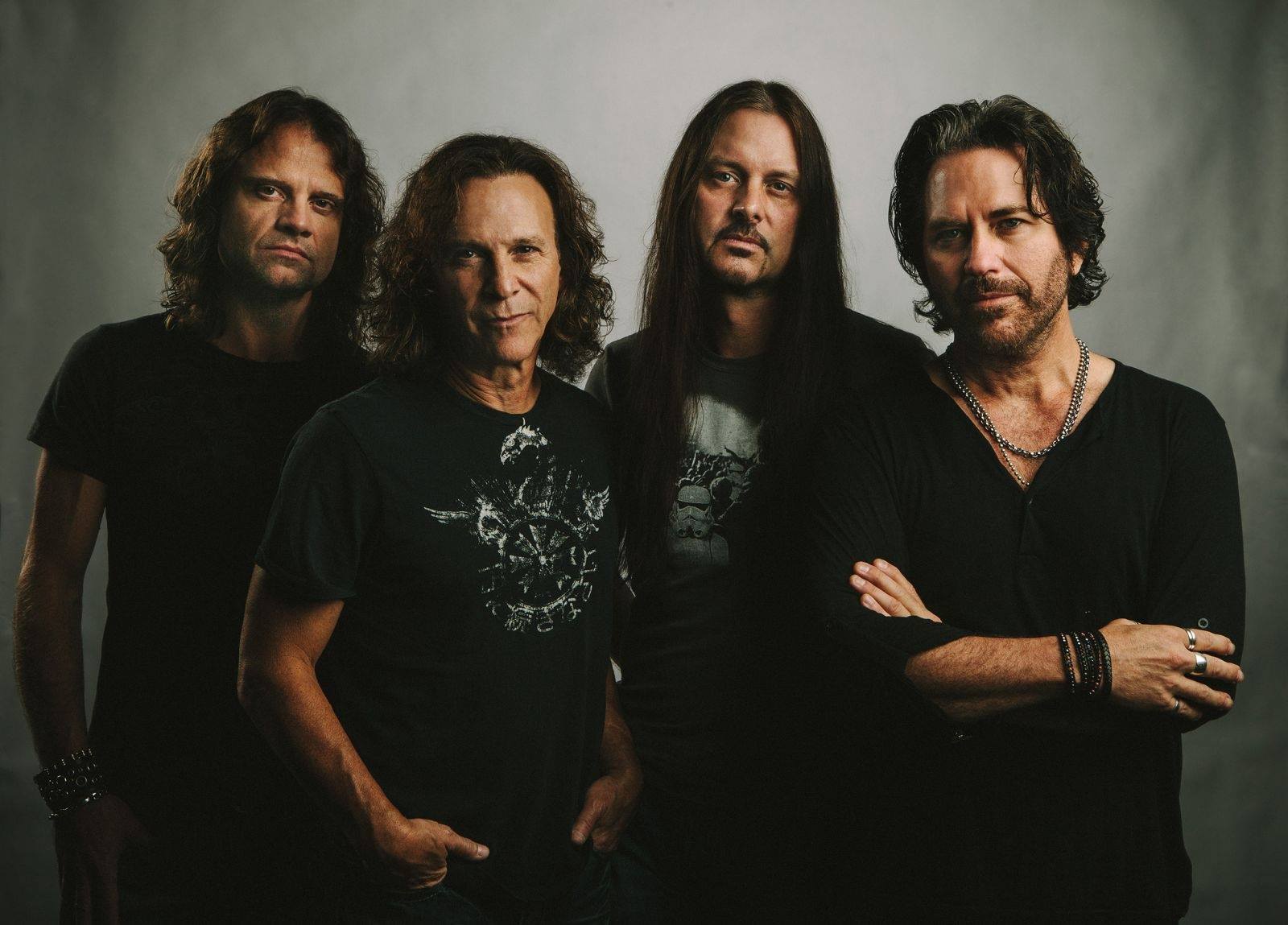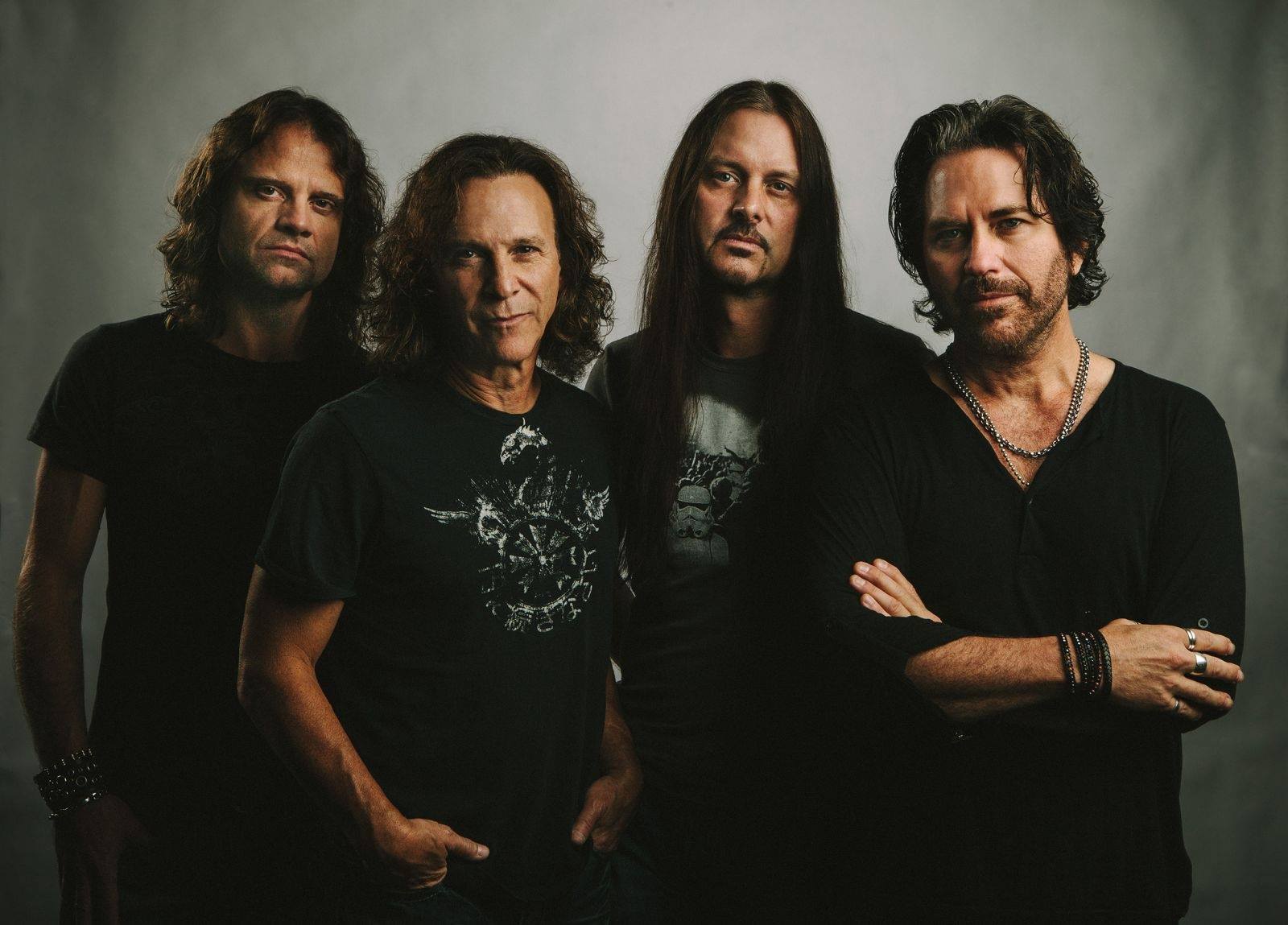 Winger (Yes, WINGER!) have released another music video from their upcoming Frontiers Records release Better Days Comin', which is available in North America on April 22nd. The latest video for the song "Tin Soldier" (Which TOTALLY kicks progressive ass btw) and can be seen below:
Jason Green and Dan Hubp, who also designed the first Winger album cover and logo, directed the video. The new song showcases Winger building on their previous album's tendency towards progressive rock, delivering an intricate, musical landscape that basks in interesting harmonic, melodic components, which weave through three different time signatures. "Tin Soldier" is available as an instant download with an album pre-order via iTunes below.
While all of this may seem outside the norm for Winger, it really is no surprise as frontman, composer and producer Kip Winger acknowledges Rush's Geddy Lee as a major influence. Kip has fronted The Alan Parsons Project on tour and collaborated with Dream Theater keyboardist, Jordan Rudess, on various projects, along with Winger drummer Rod Morgenstein. Rudess explains: "I remember when I saw the first Winger video many years ago. I was struck by the high level of musicality within the whole band and total charisma of Kip Winger. Years later now moving to the present, I can still feel the magic and the power of this group. I've had the amazing fortune to work with Rod Morgenstein, who is one of the greatest drummers on the planet. He can play anything from solid rock to the craziest prog I can think of. I've also worked with Kip. His amazing voice and musicianship shine through anything he touches, whether it's singing Rudess, Gentle Giant or ELP songs on my albums, creating rich original orchestral music in his own compositions or leading his band Winger, to this day in driving, sonically satisfying rock gems. These guys are not only my friends and cohorts but also my musical heroes. Rock on Winger. Check out the album!"
With Rod Morgenstein, Winger has, in their fold, one of the best drummers in the business, a professor at Berklee College Of Music and a true ambassador for musicians. From his work with jazz rock fusion pioneers Dixie Dregs, to The Jelly Jam with Ty Tybor (Kings X) and John Myung (Dream Theater) and the unique Rudess Morgenstein Project – Rod Morgenstein is the engine behind Winger's performance on "Tin Soldier." Winger have made an impact on countless musicians around them with Morgenstein's fellow Dixie Dregs member and Deep Purple guitarist, Steve Morse stating: "When I saw these guys play live, I couldn't believe how good they sounded. I personally prefer bands that have many different influences; you know, the further you look, the more varied experiences and styles you will find. That's what makes the music interesting on top of the great writing and performances. I hope they don't edit this out, but I personally witnessed them all bend over backwards to help keep a young musician's musical dream alive. After that, I only describe them as my heroes."
Ty Tabor of King's X simply said, "I just heard the new Winger album and now I have to go practice. I'm really enjoying the musicianship and writing on 'Better Days Comin'." Throwing all this into the mix– and not forgetting the incredible talent of guitarists Reb Beach and John Roth – Tin Soldier reveals another side to Winger, one that the band describes as "the perfect combination of all our strongest elements at play in one song"
Better Days Comin' is available for digital download via iTunes in the article above. Fans that pre-order the album will receive an instant download of the tracks "Rat Race," "Better Days Comin'" and "Tin Soldier." The album is also available for physical pre-order on Amazon.com in a standard and deluxe configuration. The deluxe edition comes in a glossy digipak and includes the bonus track "Another Beautiful Day" and a DVD including a Making of the Album documentary as well as the videos for "Rat Race" and title track "Better Days Comin'." Fans can also order exclusive bundles, autographed items and more from the band's web store here. Winger has also released videos for the debut single, "Rat Race" as well as the album opener "Midnight Driver of a Love Machine."
Winger – Rat Race:

Winger – Midnight Driver of a Love Machine:

Winger will be on tour throughout the Spring and Summer in support of Better Days Comin'. The band will be having their record release party in NY on April 26th at Stage 48. Tickets for the record release event can be purchased here.
Winger formed in the late 1980's and soared to immediate success with their 1988 self-titled release. The album spawned the hit singles "Seventeen" and "Headed For A Heartbreak" and achieved platinum sales status. Winger also stayed on the Billboard Top 200 chart for over 60 weeks where it peaked at #21. Their next album, In The Heart Of The Young, also achieved platinum status behind the singles "Can't Get Enuff" and "Miles Away." The change in musical climate of the mid-90's, compounded with unprovoked ridicule on MTV's popular Beavis and Butthead, led the band to go on hiatus in 1994. In 2001, the band reunited and have not looked back since. Winger has made a name for themselves with relentless touring, while winning back fans and critics alike because of their exceptional musicianship, Kip Winger's powerful vocals and the band's incredible songwriting.
Winger is comprised of Kip Winger on vocals/bass, Reb Beach on guitar, John Roth on guitar and Rod Morgenstein on drums.