Steep Steps Take Game of Thrones to the Upside Down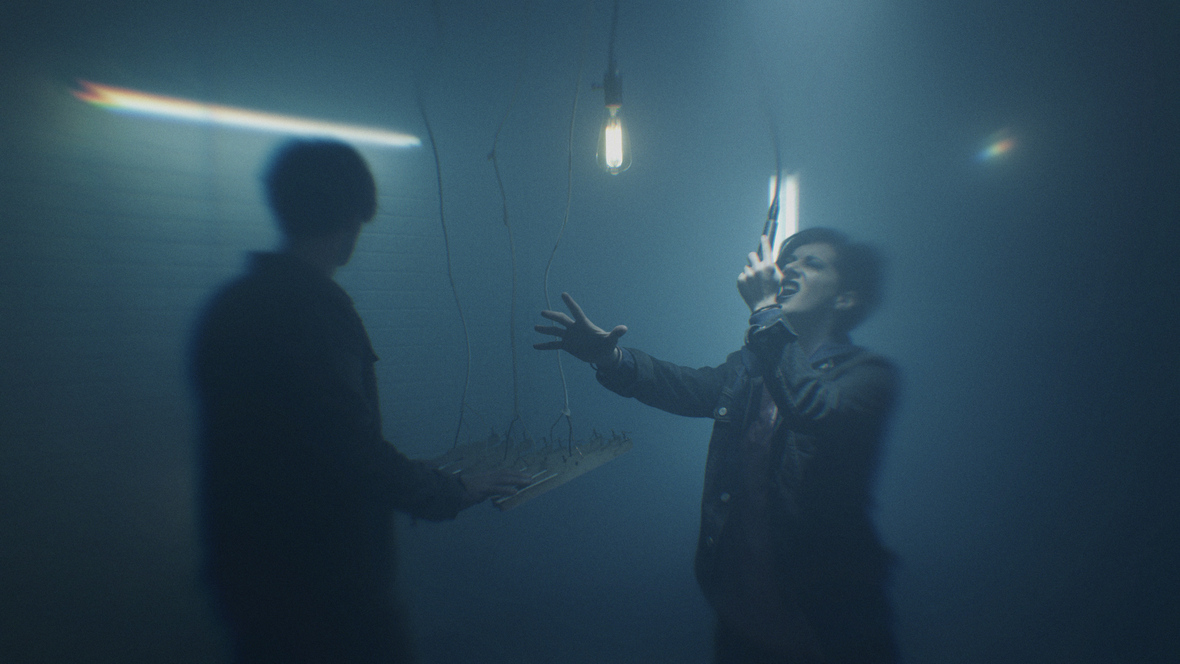 Electronic Production duo Steep Steps, made up of ArtRock band RÊVE front-woman Athena Hiotis and Multi-Instrumental Producer/Engineer Tony Correlli, has taken two of the hottest contemporary TV show franchises to create what is destined to be one of the most enigmatic acoustic fusions of the of recent history. Eschewing any expectation of genres, the pair has taken the Midieval instrumental arrangement of HBO's hot television adaptation of George R.R. Martin's "A Song of Ice and Fire," Game of Thrones, and injected it with layers of dark synths and electronic orchestration recalling Netflix's mid-80s placed, hit drama Stranger Things. Unsatisfied to leave the experience as audio alone, Steep Steps has created a haunting music video inspired by the sinister ambiguity of 'the upside down.'
Originally premiered on top pop culture site The Nerdist, "Game of Thrones (in The Upside Down)" was shot by Sympatico at Secret Sound Studio in Baltimore, MD.
"As far as pop culture mashups go this might sound, well, strange, but it works so well. This should play before a very dark, very creepy Lovecraftian fantasy." – Michael Walsh, The Nerdist
Discussing the video, Tony said, "I was working on some monosynth sounds one night and randomly started playing the beginning of the "Game of Thrones" theme. It was fun, so I started recording it, taking the medieval-sounding parts of that arrangement and interpreting theme as synth patches. The more layers I tracked, the more it reminded me of "Stranger Things", so I started to dial in those kinds of sounds and worked them into the chords and time signature of the "Game of Thrones" theme. It really came together quickly. When Athena vocalized the melody, the track transformed from a quirky little experiment into something that fit our sound and paid tribute to two cool series that would normally be separated by a significant amount of space and time."
Athena adds: "I came from the perspective of not having seen Game of Thrones but having deeply respected the world the creators built and especially the soundtrack. I approached the melody from a dark, haunting, but strangely soothing place and we both felt it added to this merging of sounds and themes. It ended up working out really well. We are both very proud of the result.""
Steep Steps is a songwriting and production duo creating dark, electronic music for film and television. The group is comprised of vocalist/multi-instrumentalist, Athena Hiotis, the front women of touring art rock band RÊVE; and Tony Correlli, a high demand Mid-Atlantic producer/engineer/and multi-instrumentalist. The style is marked by haunting female vocals and layers of analog synths, indie guitar tones, and creative production.
Connect with Steep Steps: