Steel Panther to infect the world on the "Spreading the Disease" (S.T.D.) tour.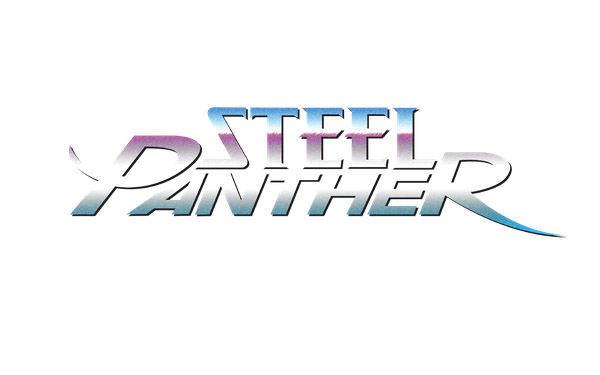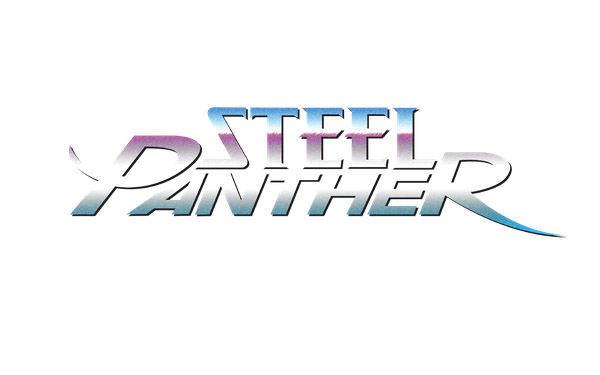 Time to stock up on protection!!!! Currently putting the finishing touches on 3rd full-length record slated for summer release.
The Sunset Strip's hottest export, Steel Panther, are infecting the world this Spring on their recently announced and just named Spreading the Disease (S.T.D.) Tour. The 20-date trek kicks off on April 13th in Orlando, FL at WJRR's Earthday Birthday. "What better way to kick off the S.T.D. tour than with a concert to celebrate the Earth's birthday," states bassist Lexxi Foxx. The latest tour also marks the first time the band will be traveling via tour bus, appropriately named the Mobile Clinic, in the US. The Spreading the Disease (S.T.D.) Tour will be making headline stops in various markets across the country, including Atlanta, Philadelphia and New York, to name a few. Recently, the feverish outbreak for Steel Panther in Boston caused the show to have to be moved to the House of Blues from the Paradise, where it was originally scheduled. The band will also be hitting the spring festivals with stops at Welcome to Rockville, Carolina Rebellion, Rock On the Range and even this year's Ozzfest, held in Japan. Steel Panther recently won Live Act of the Year in the 2012 Loudwire Music Awards, beating out the likes of Iron Maiden, Metallica and Tool, amongst others.
Steel Panther has been in the studio lately, working with Jay Ruston (Anthrax, Stone Sour, Meatloaf) on their third full-length album. The album is the follow up to the band's critically acclaimed 2011 release, Balls Out. That album debuted at #1 on the Billboard Top Comedy Chart when it was released and spawned the hit "If You Really Really Love Me." The video for that song has been viewed over 1.4 million times on YouTube and can be seen at http://www.youtube.com/watch?v=HAvXHpLwJA4. The new album will be released this summer.
Steel Panther was, for a long time, rock's best-kept secret; A cult legend on the LA scene. But in recent years, due to the success of their albums (both debuted at #1 on the Billboard Comedy Album Charts) and live shows, the band has enjoyed huge acclaim from fans and peers alike. Steel Panther has been joined on stage by rock and roll icons such as Steven Tyler of Aerosmith, Paul Stanley of KISS, Corey Taylor of Slipknot, Tom Morello of Rage Against the Machine/Audioslave, Chester Bennington of Linkin Park and Green Day to name a few. Steel Panther has also been seen on Dancing With the Stars, Bad Girl's Club, and most recently in a national web campaign for Warner Brothers Pictures hit film, Rock of Ages.
Steel Panther is Michael Starr, Satchel, Lexxi Foxx and Stix Zadinia.
Spreading the Disease (S.T.D.) Tour 2013:
Apr 13th – Orlando, FL @ Tinker Field
Apr 14th – Atlanta, GA @ Tabernacle
Apr 16th – Philadelphia, PA @ Theatre of the Living Arts
Apr 17th – Boston, MA @ House of Blues
Apr 19th – Clifton Park, NY @ Upstate Concert Hall
Apr 20th – Hampton Beach, NH @ Hampton Beach Casino
Apr 21st – Wallingford, CT @ The Dome At Oakdale
Apr 23rd – New York, NY @ Irving Plaza
Apr 24th – Huntington, NY @ The Paramount
Apr 25th – Pittsburgh, PA @ Stage AE
Apr 26th – Stroudsburg, PA @ Sherman Theater
Apr 28th – Jacksonville, FL @ Metropolitan Park – Welcome to Rockville
Apr 29th – Fort Lauderdale, FL @ Culture Room
May 1st – Nashville, TN @ Marathon Music Works
May 3rd – Richmond, VA @ The National
May 4th – Columbia, MD @ Merriweather Post Pavilion
May 5th – Concord, NC @ Rock City Campgrounds – Carolina Rebellion
May 12th – Narita, JP @ Makahuri Messe – Ozzfest
May 16th – Toronto, ONT @ The Sound Academy
May 19th – Columbus, OH @ Columbus Crew Stadium – Rock On the Range