Slash partners with Angry Birds Space for "SlashBird"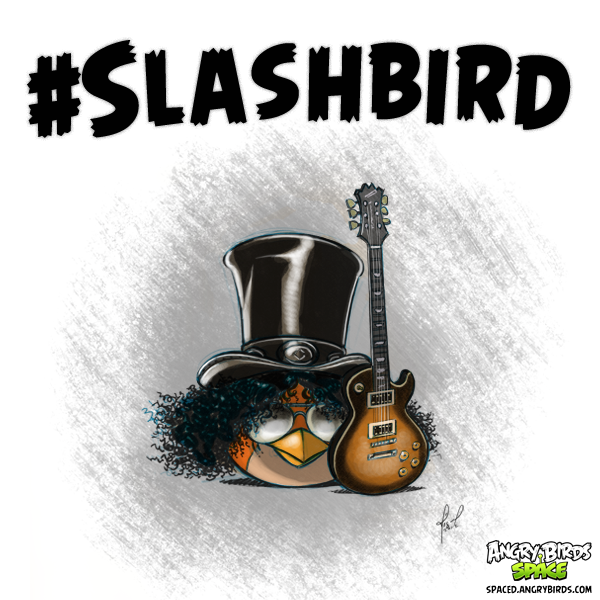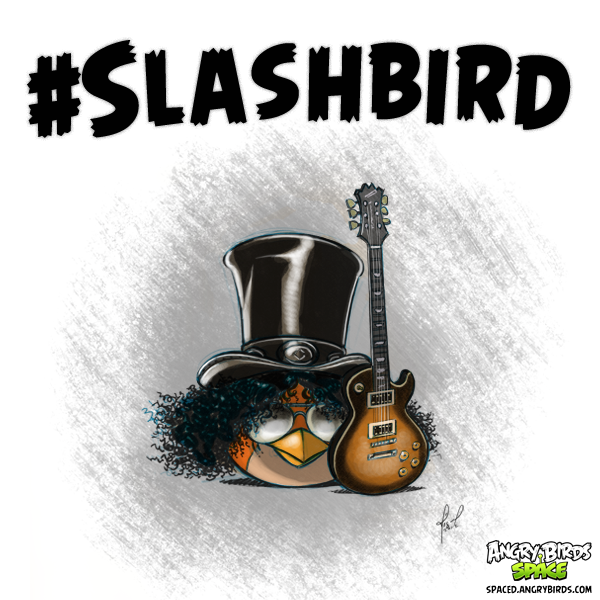 Official press release:
Once in a while, an authentic and organic collaboration between artists and brands comes along…

After introducing his first two music apps last year, Grammy-winning, iconic guitarist and Rock and Roll Hall of Fame inductee Slash got a call from Rovio, the creator of the popular mobile game Angry Birds. A longtime fan of the game since it debuted, Slash and Angry Birds Space have partnered to create the "SlashBird" character, a theme song performed by Slash, and a ringtone. Click here to experience SlashBird, the exclusive ringtone and t-shirt. Watch the SlashBird trailer here.

Check out Slash's exclusive Q&A, out today with Mashable, entitled "What Do Slash and Angry Birds Have In Common?", located here.
To keep yourself up to date with all things Slash, be sure to follow his:
Official Website
Facebook
Twitter
YouTube
Stay connected!