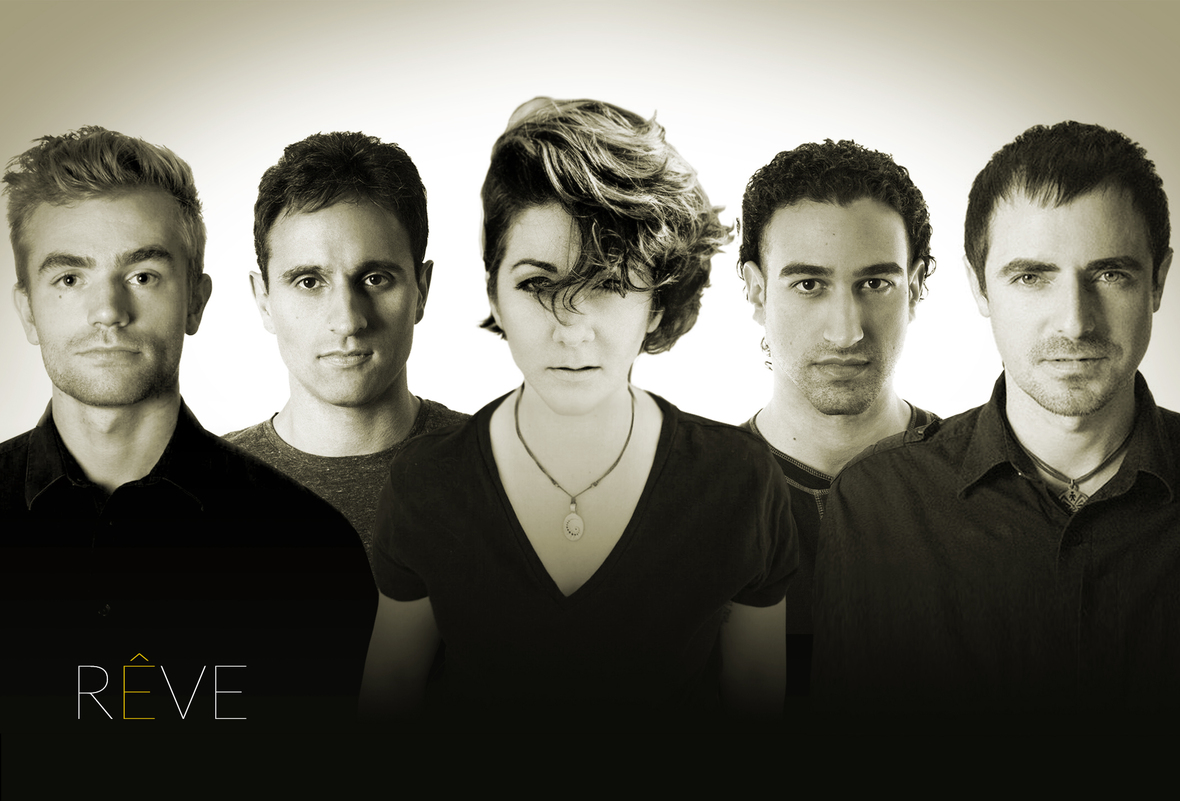 Alternative art-rock band RÊVE has released their debut album La Marionnette.  The Baltimore-based quintet blend elements of classical, indie rock, and avant-garde sounds on the new record, which shapes a dense and thematic narrative of the preparation for change.
"Writing this album was a unique experience," says vocalist Athena Hiotis. "It felt like we were discovering this thing at the same time that we were creating it. Music, to us, is matter of story telling. Everyone's going to interpret it a little differently, but overall 'La Marionnette' is a first part of everyone's journey. It's a feeling that the here and now isn't all that's meant for you. Knowing that there is something more or different out there for you is a difficult situation to be in. To make the decision to take that first step away from that and into the unknown is terrifying but also supremely empowering. Musically we obviously all brought in our individual influences but there was definitely a bit of a cinematic approach taken to the songs so we really felt as though something truly moving and eclectic was created and we're so proud of that."
La Marionnette was engineered by Tony Correlli of Deep End Studio and is available via iTunes now.
About RÊVE:
The emergence of the dynamic band, RÊVE, is not only a dream realized, but the ultimate multi-sensory experience that signals a new era of imagination-laced storytelling through its fusion of classical, indie rock, and avant-garde sound and its visceral approach to performance.
In the past year alone, RÊVE has already set game-changing precedence on the music scene: performing to loyal fans and enthusiastic crowds in the US and Canada; completing their music film "Maid of Heaven" with actor, Steve Agee (Sarah Silverman Program, New Girl); and is currently on track to achieve global influence and reach promoting the release of their new album "La Marionnette".
Connect with RÊVE:
Website | Facebook Twitter | Instagram