Puscifer's "Donkey Punch The Night" streaming via Spin. Releases on February 19th.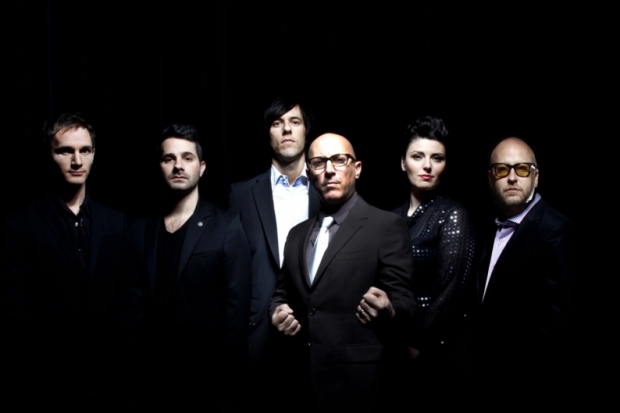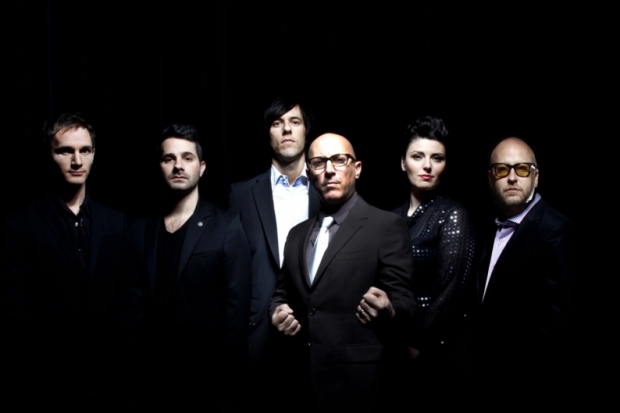 Puscifer's forthcoming EP, Donkey Punch The Night (Feb. 19, Puscifer Entertainment) is currently streaming via Spin (http://www.spin.com/articles/puscifer-bohemian-rhapsody-donkey-punch-the-night-ep-stream-maynard-james-keenan).
The seven-song collection features two new songs written by Keenan and Puscifer cohorts Mat Mitchell, Carina Round and Josh Eustis: "Breathe" and "Dear Brother" as well as two covers: Queen's "Bohemian Rhapsody" and Accept's "Balls To The Wall." Donkey Punch The Night was recorded in Jerome, Ariz. in Keenan's Caduceus Cellars (www.caduceus.org) with the same roster from 2011's Conditions of My Parole (Keenan, Mitchell, Round, Eustis, bass player Matt McJunkins and drummer Jeff Friedl) and guests Zac Rae (piano), Juliette Commagere (vocals), Josh Morreau (bass) and Claire Acey (vocals).
Remixes of three of the songs round-out the release with contributions from Los Angeles techno wizard Drumcell, Big Black Delta (aka Jonathan Bates, formerly of Mellowdrone and touring guitarist for M83) and Central American DJ, Silent Servant, who is well known for his mash-up of post-punk and techno.
Donkey Punch The Night track list:
1. Bohemian Rhapsody "O.G. Mix"
2. Breathe
3. Dear Brother
4. Balls To The Wall "PIllow Fight Mix"
5. Breathe "Drumcell rework"
6. Dear Brother "Denton rework" (Big Black Delta)
7. Balls To The Wall "Silent Servant El Guapo Mix"
Puscifer recently announced their first tour dates outside of North America with the band performing three shows in Australia as well as performances at Lollapalooza Brazil and Lollapalooza Chile. They were also recently confirmed for Coachella 2013.
February 22 Brisbane, Australia The Tivoli
February 26 Sydney, Australia Enmore Theatre
February 28 Melbourne, Australia The Palais Theatre
March 31 Sao Paulo, Brazil Lollapalooza Brazil
April 6 Santiago, Chile Lollapalooza Chile
April 13 Indio, CA Coachella
April 20 Indio, CA Coachella
Conditions of My Parole was released in October of 2011 and was quickly followed by a storied Halloween performance on The Late Show with David Letterman complete with Keenan in costume and a keyboard solo by Paul Shaffer. The band returned to late night television in February with a Jimmy Kimmel Live performance that was equally unique, featuring Keenan and Round singing behind video monitors a la human bobbleheads. The band has completed two North American tours behind the sophomore release including a stop at the 2012 Bonnaroo Festival.