PELUSSJE's Inventive Future Beats Collide With Hypnotic Vocals From Josh Money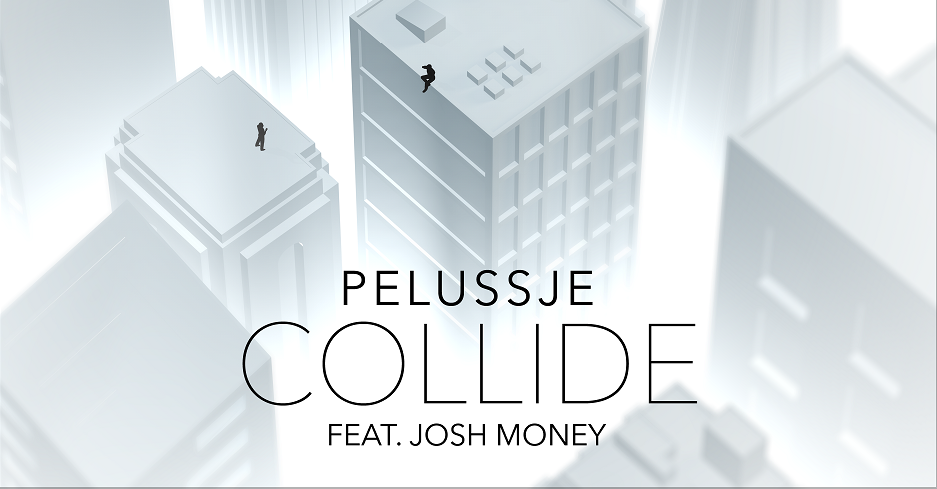 Italian duo PELUSSJE have never shied from experimentation when handling any subgenre of dance music, and their newest collaboration with Josh Money, a smooth, downtempo future beat titled "Collide," showcases this strong, innovative spirit. Originally premiered on Your EDM, "Collide" is out NOW on Nameless Records / Universal Music Italia.
"Collide" is a mish mash of bubbly synths and crooning vocals, courtesy of Josh Money, all combined in a future beats package reminiscent of some of our favorite producers from down under. It's the kind of upbeat, downtempo track that's able to make you move and sway without getting too turnt. – Matt Meadows – Your EDM
Click HERE For "Collide" Streaming/Download Links!
Pelussje, a.k.a. James Nayler & Chiara Benelli are two Italian bass music producers and DJs born in 2004 in flaming walls of sound, burning screams and fiery stage divings. After a period of circuit bending and underground live based shows, they decided to bring back to the ring their deep love of mixer and turntables.
In the ensuing years their productions turned to more sophisticated and club-oriented mood, colored by massive basslines and the full flavor of their musical roots. Their music evolved into a more refined and mature sound, reflecting the deep upstream artistic growth that brought them to catch the attention of one of the most important tastemakers in the industry like Owsla.
Pelussje built a significant global reputation through touring Europe, North America, South Africa, Taiwan, South Korea, Mexico and Brazil, sharing the stage with such major acts as Skrillex, Crookers, Deadmau5, Steve Aoki, Congorock, Boys Noize, SebastiAn, and Zomboy.
Their dynamic and eclectic music has been released with many of the most important, international labels including ULTRA, Universal, Sony, EMI, and Nest / Owsla, receiving support from such big names as Skrillex, The Bloody Beetroots, Steve Aoki, Benny Benassi, Congorock, Joachim Garraud and many more.
Pelussje's consistently visually stunning videos conquered the YouTube world, presenting diverse imagery, particularly with their latest videos "Salsoul Nugget If U Wanna" and "Love Is You", off of their Salsoul & West End Remixed Vol.5 EP on ULTRA, which received high praise from not only the internet community, but Rolling Stone and MTV Clubland. They've been also nominated for Best New Generation Electro at the prestigious MTV Digital Days 2014 (Italy).
Connect with PELUSSJE:
PELUSSJE Official
Facebook | Twitter | SoundCloud | YouTube
Josh Money is an eclectic composer and songwriter from Atlanta, Georgia. Exhibiting influences that include artists such as B.T., Bjork, Chopin, Simon & Garfunkel, and Nobuo Uematsu, he has achieved both corporate and underground success, being featured on everything from multiple AAA video games titles, to highly acclaimed electronic dance music compilations.
After completing an AA in classical guitar, he enrolled at FullSail and in his second month, won first place in a theme song writing competition for the indie movie, Flying Tiger. During this time he also wrote and sung vocals for the progressive trance hit, "400 Years Till Dawn". After graduating, he landed a position as a game composer for Electronic Arts, scoring music for games such as Tiger Woods PGA Tour 10, EA Sports MMA, Madden NFL, and EA NFL Blitz. He also produced mixes for Caffeine, Enhanced, Moist Music, OneLove, Sludge, Tunes for You [Black Hole], and garnered support from hit radio shows such as Tiesto's Club Life and Skream & Benga on BBC Radio 1.
In 2011, his first official single, "Let Go With You", rose to #2 on Beatport's Dubstep chart for nearly 2 months. Shortly after, he signed to FiXT records, where his multiple album & EP releases, earned him three different #1 chart positions on SoundCloud, numerous features on the EDM Network, a multitude of top-rated network television shows, as well as a featured scene in the LionsGate movie, Barely Lethal. This was followed with an electronic big-band remake of the broadway hit, "I'm Just Wild About Harry", for VH-1's Dating Naked, the music video of which hit an incredible 1.5 million views within the first four days of release. He currently continues his efforts to create emotive, electronic music, as well as push the boundaries of sound with innovative projects like his Prime Loops sample pack release, "Raw Electronica".
Connect with Josh Money:
Josh Money Official
Facebook | Twitter | SoundCloud | YouTube