Metamorph Unveils A Gothic Love Story With 'Kiss Of The Witch'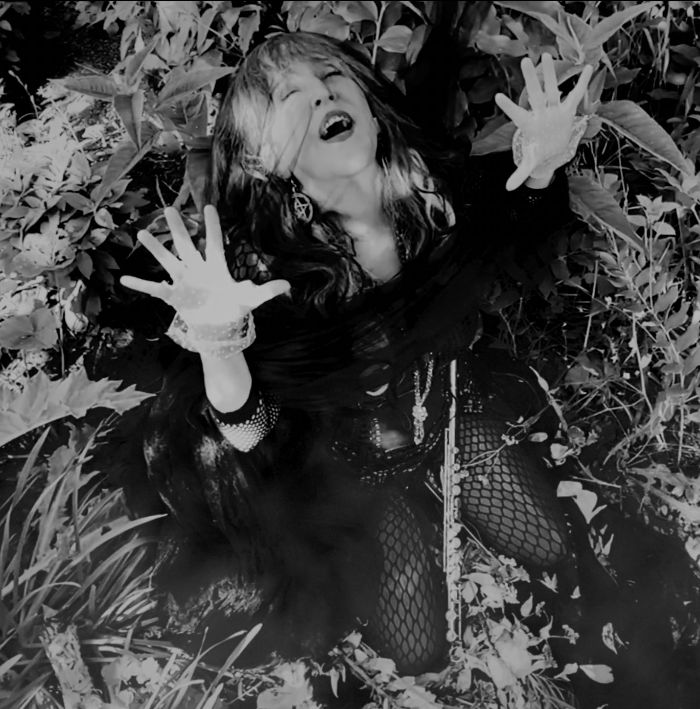 FOR IMMEDIATE RELEASE:

October 3 2022 – Goth-pop artist, Metamorph spins a gothic love story with their latest full-length album, Kiss Of The Witch.
Metamorph shares a tale where twin flames are reunited, love wins, and a magical kiss is meant to awaken us from this dystopian nightmare of our chaotic world, activating our superpowers, for a better future together for ourselves and the planet. Each song is a witchy world unto itself; sexy, romantic, intimate, with layers of symbolization.
Metamorph welcomes songstress Margot Day's daughter and muse Julifer Day with her honeyed smoky vocals and heart-wrenching lyrics. The duo's voices entwine on the resurrected song "Empress"; a remake of the song by 80s goth band, The Plague, a legendary New York band once fronted by Margot Day.
Day says, "Metamorph's "Empress" has a timeless sentiment, where my voice and my daughters merge, where the past meets the present and makes a wish for the future". "Empress" goes deep into the dark-eyed night – as Metamorph producer and alchemist Erik Gustafson said, "Why go black when you can go midnight?".
Kiss Of The Witch was written and conceived by witchy singer & flutist Margot Day and produced by Cleopatra Recording artist & alchemist Erik Gustafson of Adoration Destroyed. Remixes by Spankthenun (Bandcamp version) and Xris SMack! (Mindswerve).
Kiss Of The Witch is available now on all digital platforms including Bandcamp.
The "Kiss of the Witch" music video has a cult classic vibe. Cameo by esteemed author and witch Sali Crow. Filmed by Victoria Zolnoski and edited by Erik Gustafson cinematography.
For more information: