Linkin Park Is Set To Launch Facebook Game LP Recharge On September 12th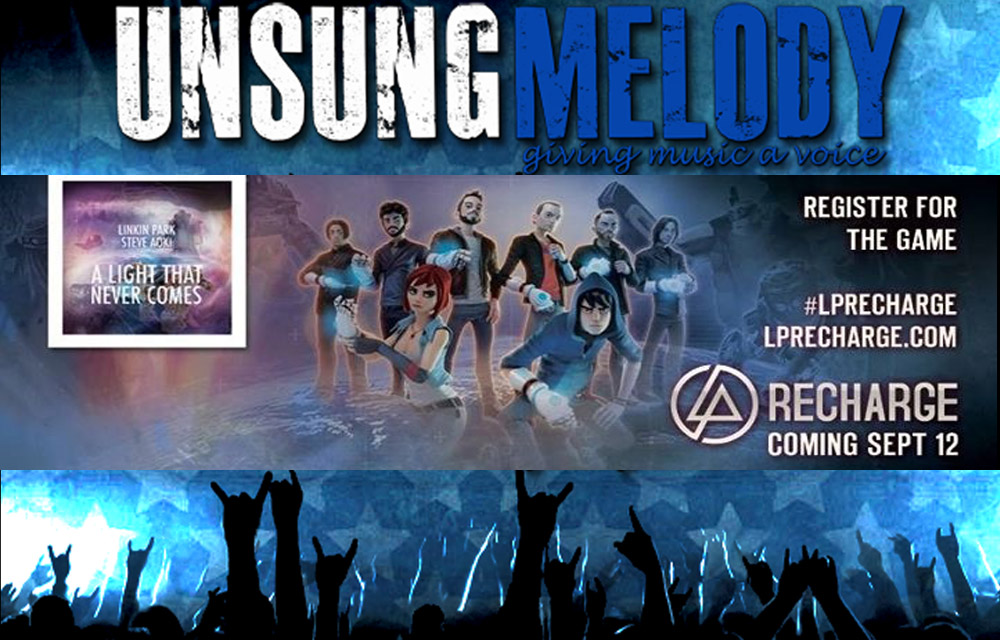 Welcome to LP RECHARGE, a Facebook-based game launching on September 12th powered by music megastars Linkin Park (the biggest band on Facebook with more than 55 million Likes and counting) and gaming giant Kuuluu Interactive Entertainment that boasts action-packed sequences, unlimited strategies and a musical score by Linkin Park. LP RECHARGE is set in the not-too-distant future where humans have depleted all natural resources on the planet and what little energy stores remain have been seized by machines and an elite minority. Players join cooperatively to battle their captors and recharge the world with clean energy. Watch the game trailer below:

Sustainable energy has been a priority for Linkin Park, whose non-profit charity organization Music For Relief provides aid to people affected by natural disasters via environmental and clean energy projects. Music for Relief's environmental program, Power The World, was created to bring attention to the 1.5 billion people who lack electricity, which compromises their health, safety, education and livelihoods. LP RECHARGE reflects these concerns through thrilling gameplay adventures.
In addition to saving the world, LP RECHARGE allows players to unlock the exhilarating new LINKIN PARK x STEVE AOKI song, "A LIGHT THAT NEVER COMES." Check out the song teaser below:

You can also register for the game here, to hear more and get a head start on playing LP RECHARGE!