KORE ROZZIK Releases "Mistress" from Upcoming, Full Length 'Vengeance Overdrive'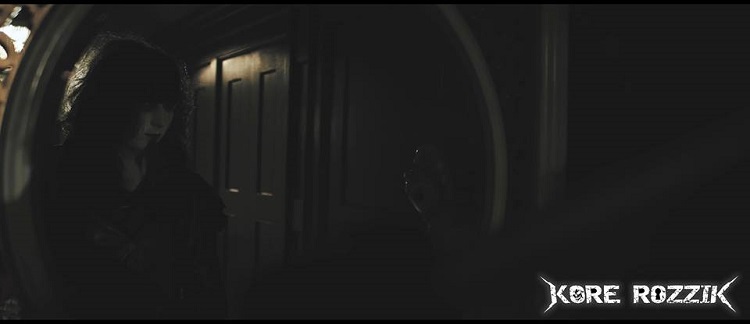 Queens,NY theatrical rocker Kore Rozzik is back with a cinematically schocking new music video for his single "Mistress," off of the upcoming, full length album, Vengeance Overdrive'
"Mistress is for every fan of old school horror. It's about a demonic dominatrix that puts me under a spell. She makes me kill her clients and other loved ones in hopes of gaining power and fame.. Just in time for our tour and the halloween season I know its going to be a smash hit… Enjoy Kore Locos!" – Kore Rozzik
The Mistress of Lust Tour Dates:
09/22 @ Blackthorn 51 – New York, NY
09/23 @ Dingbatz – Clifton, NJ
09/24 @ Zakk's Coffehouse – Murfreesboror, NC
09/26 @ Kelly's Skybar – Sarasota, FL
09/29 @ Bombshell's Tavern – Orlando, FL
09/30 @ Sneaky's – Largo, FL
10/04 @ Birdy's Live – Indianapolis, IN
10/05 @ Carl's Tavern – New Haven, IN
10/06 @ The Alley – Kalkaska, MI
10/07 @ The Thompson House – Newport, KY
Kore Rozzik is New York City driven by the charisma and attitude of its namesake front man. Playing the NY metro area for the last several years, the band has managed to successfully make their mark as one of the definitive acts in NYC.
"Our shows can be explained as "organized chaos". "You never know what is going to happen when we get on that stage." Says the frontman Kore himself.
It's that same attitude which has helped them share the stage throughout the U.S. with such acts as: Dope, John 5, L.A. Guns, Disturbed, Rob Zombie, Scorpions, Buckcherry, Fuel, Steven Tyler, Lita Ford, Sebastian Bach, Wayne Static to name a few.
Connect with KORE ROZZIK: