JUST 6 HOURS Release Official Lyric Video for "One Way Doors" Off of 'SOBER' EP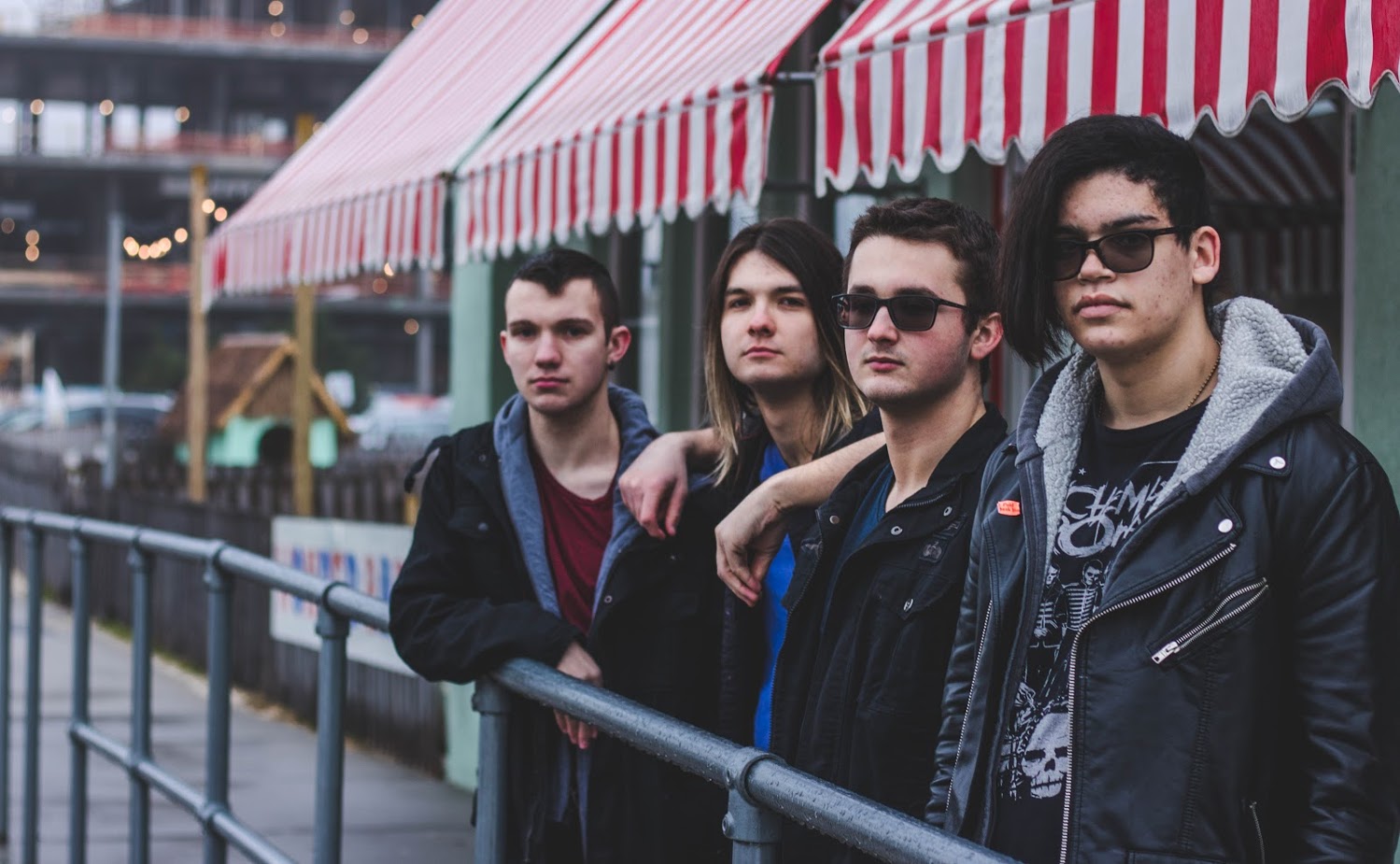 New Jersey based alternative rock band JUST 6 HOURS has released the official lyric video for their single, "One Way Doors," off of their sophomore EP, Sober, which is out NOW via Moto Records.
"'One Way Doors' is a song about drug use and not being able to become sober, like going through a door and not being able to open it back up, hence the title, 'One Way Doors.' The lyrics use quotes from real drug addicts – Just 6 Hours
Early Praise for Sober
"Jersey Shore-based Just 6 Hours' forthcoming sophomore EP, Sober, finds the young band maturing with an angst-filled, metal-rooted, punk-fueled sound that will please fans of both Tool and Black Sabbath. Among the standout tracks is "One Way Doors," which features such an emotional vocal delivery by singer-rhythm guitarist, Seth Barnett, it almost seems as if he is mistakenly trapped in hell and can't get out. A blend of metal and blues guitar by Nick Marrotta adds to the intensity and integrity of the track." – The Aquarian.
Track List
1. Ashes
2. Patrick
3. Pity Me
4. One Way Doors
5. Dan
6. Number Man
iTunes | Spotify | Amazon MP3 | Google play
Just 6 Hours is an alternative rock band formed in 2014 by bassist Gordon Sine. Lead vocalist/guitarist Seth Barnett joined the group in June of 2015 and the band is now based out of Asbury Park, NJ. A change in the band's lineup just before a gig at The Saint in Asbury Park resulted in the addition of Nick Marrotta and Anthony Giordano on lead guitar and drums, respectively, in the spring of 2017. With only six hours of rehearsal time leading up to The Saint show, the reinvented band took the stage and performed a powerful set. Since that first show at The Saint, Just 6 Hours has performed at major venues across NJ including The Brighton Bar, The House of Independents, The Wonder Bar, The Stone Pony, Dingbatz, and Boontunes. In May 2018, Just 6 Hours was named Jersey Rock Band of the Week by WRAT 95.9 FM and in April 2018 played a live set on WMCX 88.9 FM.
Borne from musical influences that include Nirvana, Green Day, Yellowcard, Pierce the Veil, Black Sabbath, Metallica, and the Red Hot Chili Peppers, the Just 6 Hours sound is a combination of powerful rhythms supporting aggressive guitar drive melodies with lyrics that are thoughtful and emotional. As an original member of the Moto Records community, Just 6 Hours released their second EP, Sober, in March 2018 to rave reviews. Their first EP, H.O.P.E., was released in early 2017. Both are available on all streaming services.
Facebook | Soundcloud | Instagram