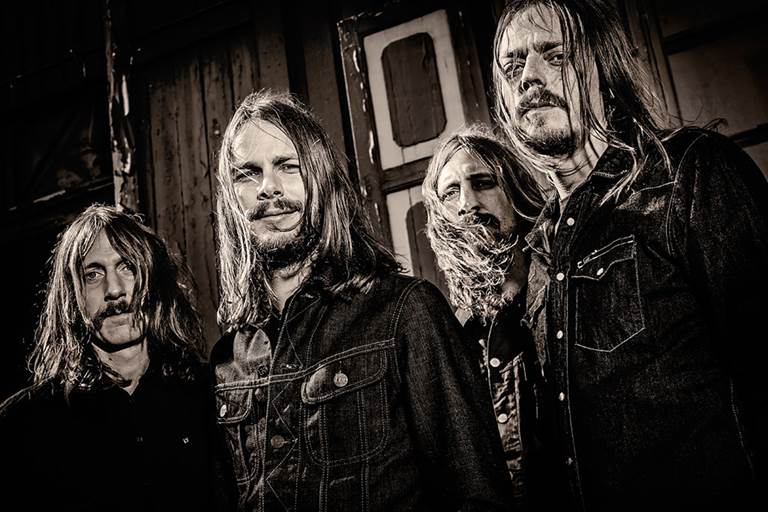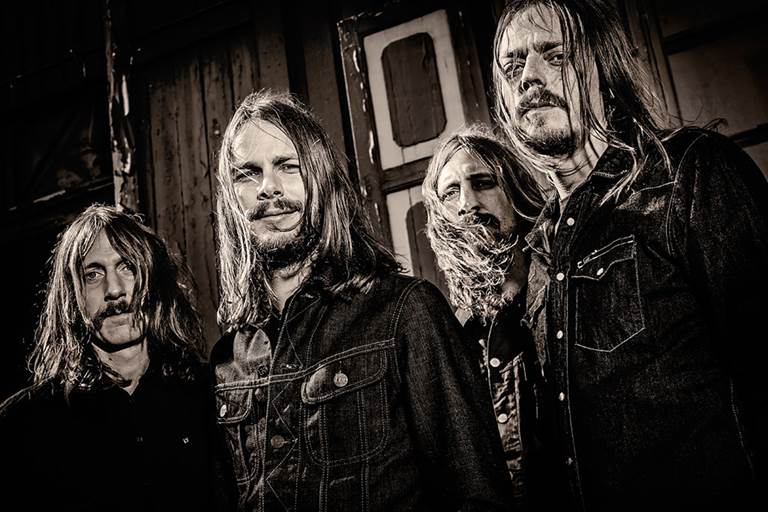 Swearing on the treasures in one's vinyl collection isn't something we take lightly.
Sweden's demigods of blues-infused psych rock GRAVEYARD are returning to American soil next month with set openers Bombus to teleport you back to the 1970s and make you sell your soul for rock 'n' roll all over again – guaranteed.
We've bragged about these guys before, and with good reason. Not only are their sold-out shows trance-inducing; their third studio album, Lights Out, debuted on the Billboard Heatseekers chart at #6 back in November 2012. Rabid devotees in 21 American cities will be willingly hypnotized into a bliss-like state by these SXSW and Bonnaroo alumni and you won't wanna miss them while you've got the chance. We swear on the best 20 albums in your vinyl collection.
Consider granting these Swedish Grammy winners some well-deserved press coverage. A great night out at your local venue awaits you. You'll thank us later.
Graveyard – Hisingen Blues:

One of our favorites, Graveyard – The Siren:

Preview or purchase Hisingen Blues below:

GRAVEYARD's headed your way on:
04/11/14 Club Nokia – Los Angeles, CA ***with MOTÖRHEAD / no Bombus***
04/12/14 Coachella Music Festival – Indio, CA
04/15/14 Wonder Ballroom – Portland, OR
04/16/14 Neumo's – Seattle, WA
04/18/14 Warfield Theater – San Francisco ***with MOTÖRHEAD / no Bombus***
04/19/14 Coachella Music Festival – Indio, CA
04/21/14 Vinyl – Las Vegas, NV
04/22/14 Urban Lounge – Salt Lake City, UT
04/23/14 Summit Music Hall – Denver, CO
04/25/14 Fine Avenue – Minneapolis, MN
04/26/14 House Of Blues – Chicago, IL
04/27/14 The Shelter @ St. Andrews Hall – Detroit, MI
04/29/14 Fubar – St. Louis, MO
04/30/14 Exit / In – Nashville, TN
05/01/14 The Parish @ House Of Blues – New Orleans, LA
05/02/14 Austin Psych Fest – Austin, TX
05/03/14 Gas Monkey Bar 'n' Grill – Dallas, TX
05/05/14 The Hi-Tone Café – Memphis, TN
05/06/14 Orange Peel – Asheville, NC
05/09/14 Shaky Knees Festival – Atlanta, GA
05/10/14 Black Cat – Washington, D.C.
05/11/14 Webster Hall – New York, NY