Fearless Records Welcomes August Burns Red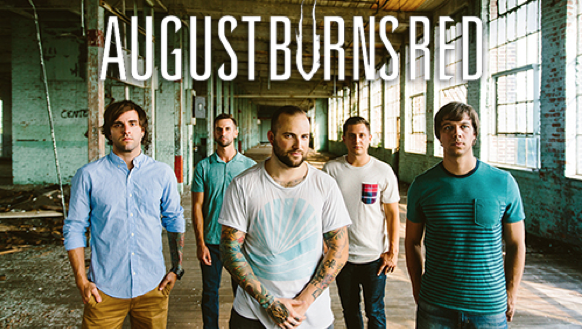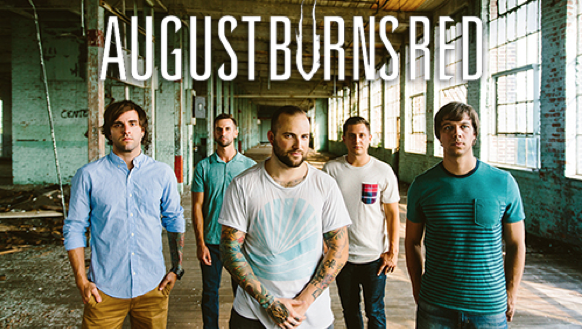 Fearless Records is excited to welcome August Burns Red to the family!
"We are all extremely excited to be a part of the Fearless family. Fearless has done an amazing job building a community within the label as well as a bunch of our friends bands and careers. We can't wait to see what they can do with ABR. I am about 5 songs deep into writing the new record and I feel like it's some of the most creative and heavy stuff we have ever written. 2015 is gonna be a great year for August Burns Red! See you on the road!" – JB Brubaker, Guitarist
Fearless Records president, Chris Foitle said, "Our team could not be happier with ABR's decision to join Fearless. We've watched this band continue to raise the bar with each release, solidifying themselves as one of the most relevant and influential bands in the scene. Their songwriting, work ethic, and attitude are the perfect fit for Fearless, and we're looking forward to a very bright future with them."
August Burns Red consists of Jake Luhrs (Vocals), JB Brubaker (Guitar), Brent Rambler (Guitar), Matt Greiner (Drums), and Dustin Davidson (Bass). Since their formation in 2003, the local upstart from Lancaster, PA has evolved into one of the biggest names worldwide in the modern metal scene, continually growing and connecting fiercely with a colossal legion of fans. August Burns Red has spent years skillfully crafting a balance between a ferociously heavy sound with empowering lyrical content, while showcasing a rich surplus of inventive guitar riffs, blistering solos, and dynamic drumming. With a solid collection of 5 previous albums, Thrill Seeker (2005), Messengers (2007), Constellations (2009), Leveler (2011), the band's latest release Rescue & Restore (2013) rocketed to the top of the Billboard charts – debuting at #9 on the Billboard Top 200. The road to the top has seen the band on stages across the globe alongside the likes of Underoath, A Day to Remember, Lamb of God, Bring Me the Horizon, from South America, to Australia, Japan, and Russia, and headlining the Vans Warped Tour 2013.
August Burns Red Euro Summer Tour 2014 Dates:
Aug 2 – Wacken, Germany @ Wacken Open Air
Aug 4 – Berlin, Germany @ Magnet
Aug 5 – Salzburg, Austria @ Rockhouse Bar
Aug 6 – Tolmin, Slovenia @ Punk Rock Holiday
Aug 8 – Pori, Finland @ Porisphere
Aug 9 – Prague, Czech Republic @ Brutal Assault
Aug 10 – Lucerne, Switzerland @ Konzerthaus Schuur
Aug 11 – Lyss, Switzerland @ Kulturfabrik KUFA
Aug 12 – Cologne, Germany @ Underground
Aug 13 – Luxemborg City, Luxemborg @ Den Atelier
Aug 14 – Hasselt, Belgium @ Pukkelpop Festival
Aug 15 – Dinkelsbühl, Germany @ Summerbreeze Festival
Aug 16 – Hamburg, Germany @ Elbriot
Aug 17 – Herford, Germany @ X RockFest