Darkwave Trio Johnathan|Christian Releases New Video & Single "Every Day It Rains" – A Song For Trying Times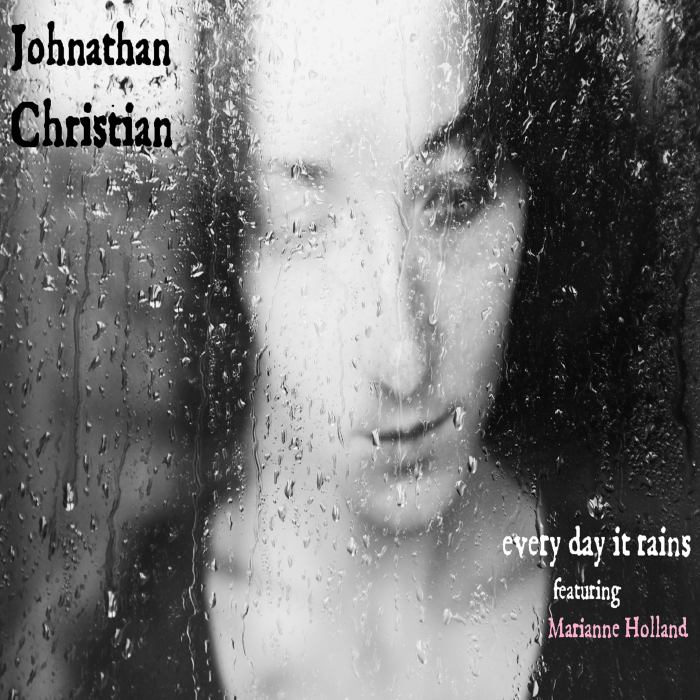 For Immediate Release:  

September 26, 2020 – Transatlantic darkwave trio Johnathan/Christian is pleased to announce the release of their new single, "Every Day It Rains" featuring lead vocals shared jointly by lead singer Christian Granquist and North Wales recording artist Marianne Holland.
"Every Day It Rains" is a dark reminder of what we're all living through in this new world.  The song has been launched on all major digital platforms.
"Every Day It Rains" was an original idea by Johnathan Mooney about a family member waiting for a loved one who never came home from a war. However, the original idea changed completely with the start of the global pandemic followed by tragic murders that resulted in social unrest and protests. Of the re-visiting, singer Christian says:
"I wrote lyrics just coming home from traveling in Europe when the lockdowns started. (At the same time, my stepfather died). I started thinking: who am I if I don´t interact with other people? Who am I without my children, my friends, my wife, my colleagues? We all had our personal hell. And for some people, there's no escaping the rain. This became more and more evident not simply in terms of the socioeconomical effects of the pandemic, but maybe even more so as the Black Lives Matter movement rolled up before our eyes this summer."
The companion video further brings the bleakness home.  "The world has become entirely too disheartening." Adds composer Johnathan.  "We're all seeing the same scenes depicted in real time and it's wearing us all down" I wish the video had a happy ending but I believe real change is coming and that's something we can all look forward to" 
https://johnathan.bandcamp.com/track/every-day-it-rains-feat-marianne-holland