Cusses kickstart second studio album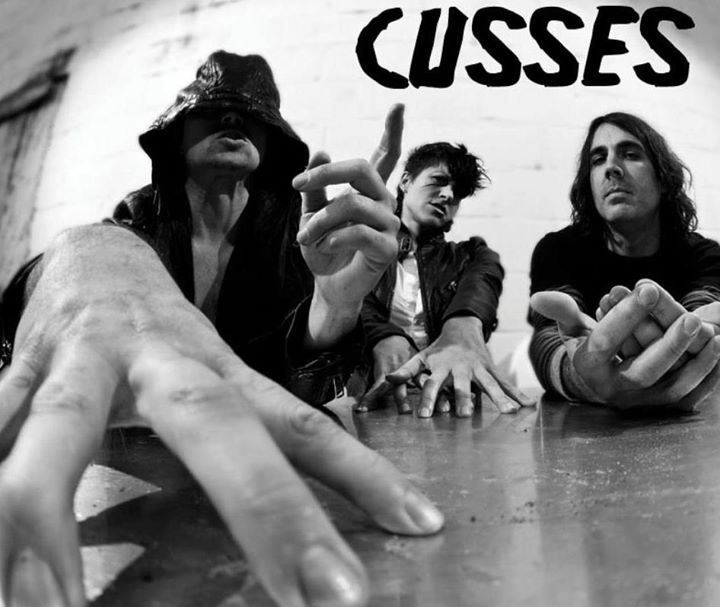 Fresh off their U.S. tour, avant-garde indie rock trio Cusses have launched a Kickstarter campaign, asking help from fans to raise funds for their second full-length studio album. The forthcoming album follows their recently released and critically praised self-titled debut, which came out earlier this year. The Kickstarter campaign features an assortment of unique rewards for fans, including personal videos for fans, vinyl records, photo diaries, screen printed posters, handwritten lyrics, skateboards, racing helmets, intimate performances, a guitar and more!
Help Cusses Kickstart album number two now at this link.
"We have decided to launch a Kickstarter campaign to raise money for another music release," says guitarist Bryan Harder. "Cusses has delivered a well-received debut album and seemingly gained a lot of fans and support over the past few years. We have more music and feel now is the right time to deliver. Currently, methods of musician survival are spread thinly across the board, and we chose to crowdfund this effort because we see this business model as an industry role-reversal. Instead of funding and producing something of value that fans will (hopefully) buy into afterwards, we are testing our support system and asking for a commitment beforehand. If this works, then great! Our supporters will be the reason the world gets more Cusses. If not, we'll roll with the tide and work on another plan… and more music."
Keep up with Cusses below:
Official Site
Facebook
Kickstarter
Check out the video for Don't Give In below: