Blues Power Artist Jared James Nichols Announces Spring U.S., U.K. and European Tour Dates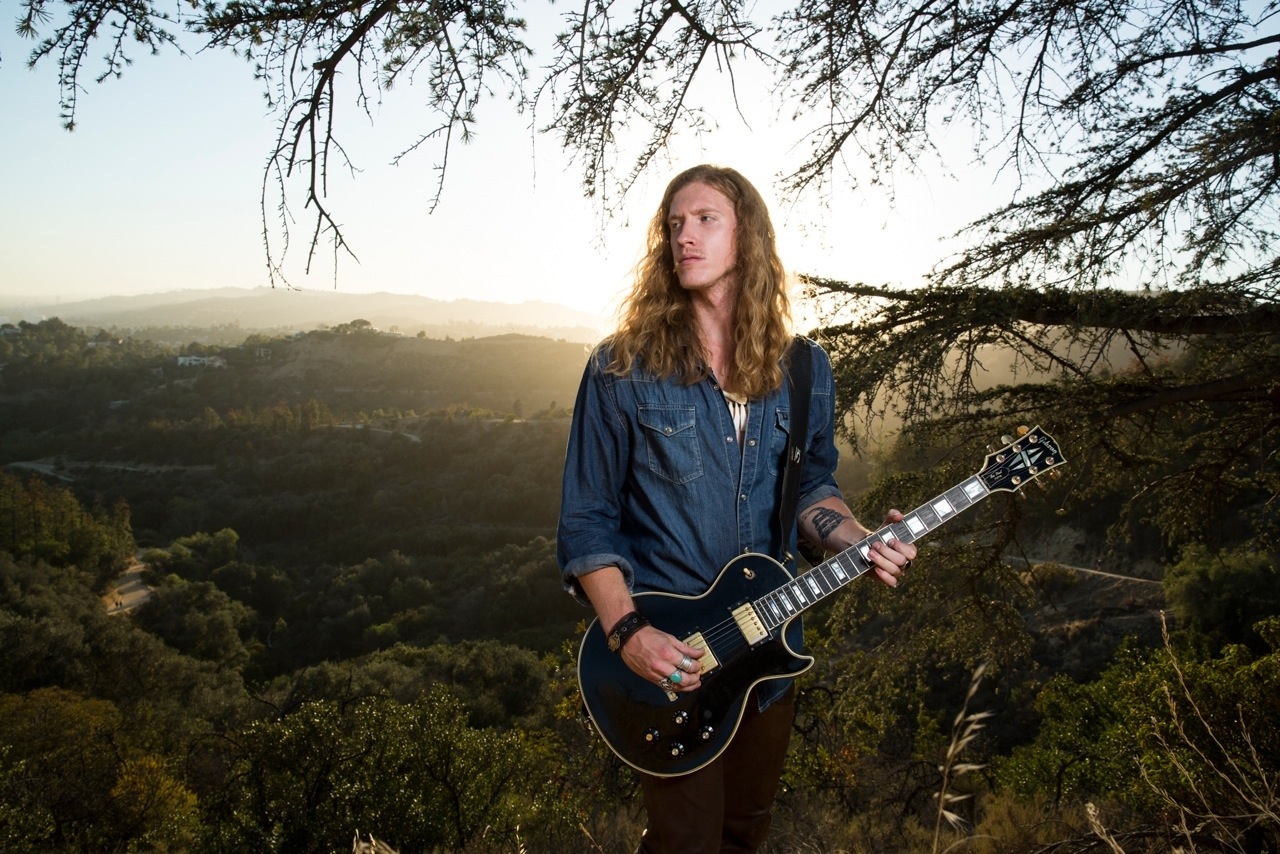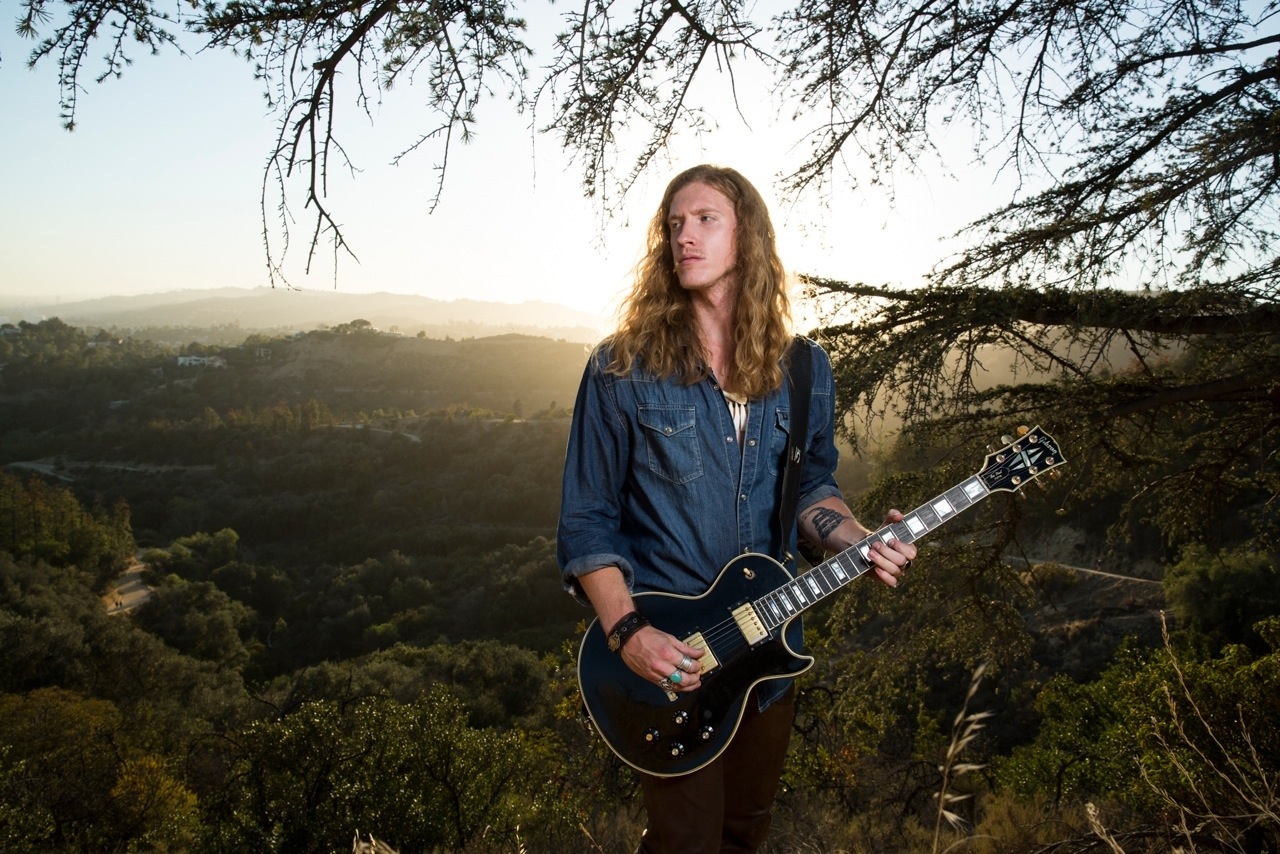 Jared James Nichols–the blues power singer, songwriter and guitarist who sprung onto the scene this past summer with his first studio EP OLD GLORY & THE WILD REVIVAL (Swing House Quality Recordings)–has announced he'll return to the road for the second leg of his "THE WILD REVIVAL TOUR." The emerging performer is confirmed for a round of more than 45 dates starting March 7 in Prescott, AZ with stops in Austin during SXSW, Nashville and New York at the famed Brooklyn Bowl. Then he will head across the Atlantic for his first ever performances in Europe and the U.K. The full tour routing below.
At these shows, Jared–backed by his band drummer Dennis Holm and bassist Erik Sandin–will highlight brand new songs from his debut album due out later this year as well as material from OLD GLORY & THE WILD REVIVAL, his critically acclaimed debut EP–produced by Warren Huart (Aerosmith, The Fray)—that exemplifies the gritty blues and classic rock 'n roll that JARED embodies. In the press:
"Being a great blues guitar player is something you can't teach or absorb through osmosis. Real blues comes from the soul. You've either got it or you don't. In the case of Jared James Nichols, the former applies…Nichols' new EP, Old Glory & The Wild Revival, sounds like the title of an old Western movie, but it's more about movement…Nichols' EP is a refreshing reminder that the blues comes from within."
–James Woods, GUITARWORLD.COM, November 12, 2013
"Jared James Nichols might still be a brand-new name to most music fans, but with the release of his first studio effort, a blistering five-song EP called Old Glory & The Wild Revival, the 22-year-old East Troy, Wisconsin native could be on everyone's lips by the end of the year…All five tracks…display Nichols' extravagant, deliciously unhinged guitar skills, as well as the remarkably intuitive yet free-wheeling support of his rhythm section…"
–Joe Bosso, MUSICRADAR.COM, July 23, 2013
"Jared James Nichols is a true testament to the blues of old, and the revival we are seeing today. Doing his idols proud, Jared hones the likes of Stevie Ray and Kenny Wayne, with soulful swagger and downright dirty, gritty howls. His guitar wails at his command, delivering classic undertones with riffs of his own device…" (8.5 out of 10 EP review)
–Blackfoot, BLUESROCKREVIEW.COM, July 29, 2013
"Old Glory & The Wild Revival is authentic, gritty, soulful blues delivered by a twenty-two year old singer/guitarist named Jared James Nichols. It is hard to believe that someone his age could perform or even understand the intricacies and nuances of the Blues so well, but Nichols not only gets it, he excels at it. The five songs on this EP are reminiscent of such influential power house artists as Stevie Ray Vaughn and Kenny Wayne Sheppard."
–Bruce Moore, PUREGRAINAUDIO.COM, August 5, 2013
"When was the last time you heard a guitarist so good he practically singes his fretboard? It's probably been a while, but you don't have to wait anymore. Jared James Nichols has officially arrived. His EP, Old Glory & The Wild Revival, stirs rock-n-roll piss and vinegar with swaggering whisky-soaked blues. As his riffs rage and roar on the likes of "Blackfoot" and "Sometimes", not only does Nichols pull off some mind-blowing leads and searing solos, but his vocal delivery remains equally fiery. The centerpiece and standout "Take My Hand" builds from an evocative, entrancing six-string intro into more dazzling guitar fireworks. Ultimately, we're witnessing the birth of a legend here. Be prepared to hail Old Glory & The Wild Revival." (4.5 out 5 EP review)
–Rick Florino, ARTISTDIRECT.COM, September 20, 2014
"Jared James Nichols is a true testament to the blues of old, and the revival we are seeing today. Doing his idols proud, Jared hones the likes of Stevie Ray and Kenny Wayne, with soulful swagger and downright dirty, gritty howls. His guitar wails at his command, delivering classic undertones with riffs of his own device…This rising act of only 22 years has left us wanting more. Jared proves he can hold his own on the mic and guitar, while delivering powerful riffs, and catchy melodies. I believe he puts it best, reviving the 'old glory' of the blues that came before."
–Don Tice, BLUESROCKREVIEW.COM, July 29, 2013
"This 22-year-old will fit right in at this summer's Buffalo Chip Festival in Sturgis, S.D., and Harley-Davidson's 110th anniversary shindig in Milwaukee, Wis., where bikers well schooled in gnarly blues rock will hear in his stinging riffs echoes of all the greats…He's also absorbed some Aerosmith, and working with that band's engineer Warren Huart, he's made an EP of crossover-ready neoclassical rock. It's easy to imagine Steven Tyler and Joe Perry having a hit with "Let You Go," so if all else fails, this shredder may have a sideline in songwriting."
–M: MUSIC & MUSICIANS MAGAZINE, September 17, 2013
"You remember a decade or so ago when all of the sudden, out of nowhere, just when you thought it was safe to go back in the waters…a bunch of youngster geetar-slingers who were barely old enough to shave hit the scene? These guys were white boys playing like black blues masters. Guys like Kenny Wayne Shepherd, Joe Bonamassa and Jonny Lang…well, now, in 2013 we have another one in a kid from the Land of Cheese named Jared James Nichols. Yep, this kid is 22 years old and plays blues like a sixty-year old bluesman from Mississippi."
–Jeb Wright, CLASSICROCKREVISITED.COM, August 23, 2013
"Jared James Nichols is the latest in a long line of guitarists to take the blues, shake them up, and deliver forth a blend of that pays homage quite nicely to rock's musical roots…Nichols has released a five-song EP, Old Glory & The Wild Revival, as his entre into the field. The opening song "Blackfoot" is a classic, driving blues/rock anthem that showcases his talents as a guitar player to the point that you'll want to quietly want to put your guitar back in its case and never pick it up again. Yup, Nichols is that good…Jared James Nichols…has arrived in style."
–Richard Rosenthal, SCREAMERMAGAZINE.COM, August 27, 2013
"Nichols has skills. Serious skills. His picks, licks, strums and playful moves took the audience on a musical trip back to the time of hippies and hallucinogenics…Jared James Nichols made a classic rock style his own, bringing this unique blend to a contemporary audience."
–LA Butler, VINTAGEROCK.COM, September 8, 2013
"Upon hearing the sliding riffs and 70's dropped blues tempos, you experience shredding and solos that could give today's top guitarists a run for their money. Jared James Nichols is definitely someone to check out and discover."
–Jacob Gaitan, ELLENWOOD-EP.COM, October 8, 2013
Old Glory & The Wild Revival is available for purchase or preview on iTunes.

Jared James Nichols' tour dates are as follows:
Fri – 3/7- Prescott, AZ – Matt's Saloon
Sat – 3/8 – Rio Rancho, NM – The Damn Bar
Sun – 3/9 – Santa Fe, NM – Evangelo's
Tue – 3/11 – Austin, TX – Rusty's
Thu – 3/13 – Ardmore, OK – Two Frogs
Fri – 3/14 – Austin, TX – Rusty's
Sat – 3/15 – Fort Worth, TX – Queen City Music Hall
Sun – 3/16 – Nashville, TN – The Basement
Fri – 3/28 – Milwaukee, WI – Kochanskis Beer Hall
Tues – 3/31 – Rockford, IL – Mary's Place
Fri – 4/4 – Minneapolis, MN – Whiskey Junction
Fri – 4/11 – Racine, IL – Grafton Blues Society
Thu – 4/17 – New York, NY – Arlene's Grocery
Fri – 4/18 – Florence, MA – 13th Floor Music Lounge
Mon – 4/21 – Brooklyn, NY – Brooklyn Bowl
Wed – 4/23 – Oostende, Belgium – Bada Bing
Thu – 4/24 – Arras, France – Blue Devils
Fri – 4/25 – Enschede, Holland – Nix Blues Club
Sat – 4/26 – Amel, Belgique – Take Five Café
Sun – 4/27 – Beaumont, France – Le Temps des Crises
Mon – 4/28 TBA
Tue – 4/29 – Monzon, Spain – Serjo's Zona Rock
Wed – 4/30 – Madris, Spain – Wurlitzer Ballroom
Thu – 5/1 – Las Palmas, Spain – Paper Plane
Fri- 5/2 – Aviles, Spain – Centro Niemeyer
Sun – 5/4 – Ourense, Spain – Café Cultural Auriense
Mon – 5/5 – Leon, Spain – Gran Café
Tue – 5/6 – Spain – TBA
Wed – 5/7 – Burgos, Spain – Estudio 27
Thu – 5/8 – Plasencia, Spain – Gran Café
Fri – 5/9 – Castellon, Spain – Pub D'Leyend
Sat – 5/10 – Barcelona, Spain – Rocksound
Mon – 5/12 – Solothurn, Switzerland – Kofmehl
Tue – 5/13 – Bartenheim, France – Palace Loisirs
Thu – 5/15 – Kufstein, Austria – Kulturfabrik
Fri – 5/16 – Singwitz, Germany – Kesselhaus
Sat – 5/17 – Isernhagen, Germany – Blues Garage
Sun – 5/18 – Panketal, Berlin – Studio 7
Wed – 5/21 – Hamburg, Germany – Rock Café St. Pauli
Thu – 5/22 – Malmo, Sweden – St. Gertrud
Fri – 5/23 – Bordesholm, Germany – Albatros
Sat – 5/24 – Holland, Germany – MFC
Tue – 5/27 – Norderstedt, Germany – Music Star
Wed – 5/28 – Epstein, Germany – Wunderbar Weite Welt
Thu – 5/29 – Belgium – TBA
Fri – 5/30 – Lichtervelde, Belgium – De Schouw + The Delta Saints
Thu – 6/5 – London, UK – Borderline
Fri – 6/6 – Vale, UK – Steelhouse
About Jared James Nichols:
Born in East Troy, Wisconsin and raised near Waukesha (hometown of Les Paul), JARED was influenced by the classic playing of Son House, Freddy King, Stevie Ray Vaughn and Eric Clapton. As a teen JARED worked at a resort and would sneak onstage in off hours and mimic the licks and moves of his hero, Stevie Ray Vaughn. Honing his craft and performing since the age of 13, he began attending local Milwaukee and Chicago blues jams, learning from legends who took him under his wing and shared the stage with the young rocker. Having played well over 500+ gigs by the time he was 21, JARED had settled into his sound – what he describes as "Blues Soul Power" – melting faces with his intricate guitar solos and causing crowds to swoon with his to-the-point lyrics and rugged vocals. In addition to playing some of the top clubs and festivals across America, JARED has opened and shared the stage with the likes of Kenny Wayne Shepherd, Derek Trucks and Honey Boy Edwards, to name a few. At 20 years old he moved to Hollywood and met up with Swedish musicians Dennis Holm (drums) & Eric Sandin (bass) forming a electrifying Power Trio. Taking pieces of traditional delta blues, 70's classic rock and a dash of modern indie garage makes up the sounds of JARED's Flying V propelled songs. JARED won the 2010 Jerry Horton guitar contest, 2011 Les Paul Tribute Contest, as well as Musicians Institute's 2011 "Outstanding Guitarist Award". JARED's first recording entitled Live at the Viper Room EP was released in June 2012 and has been well received among music and guitar aficionados around the world garnering features in both Guitar World and Guitar Player magazines. After gaining steam with the EP and his performances around LA, JARED was invited to play onstage with rock superstars Joey Belladonna, Alex Skolnick, Marco Mendoza and Glen Sobel during D'Addario's Artist Appreciation Party at the 2012-2013 Winter NAMM Show. After having a very successful southwestern tour this past March, with excellent showings throughout SXSW, JARED signed with Sony/MTV's Hype Music Publishing. In addition, JARED has been causing a buzz with such noteworthy musicians and industry heavyweights as Steven Tyler, Joe Bonamassa, producers Eddie Kramer, Jack Douglas and Warren Huart. Expect big things from JARED JAMES NICHOLS to come.