DIRTY MACHINE Releases Official Music Video For "Further From You"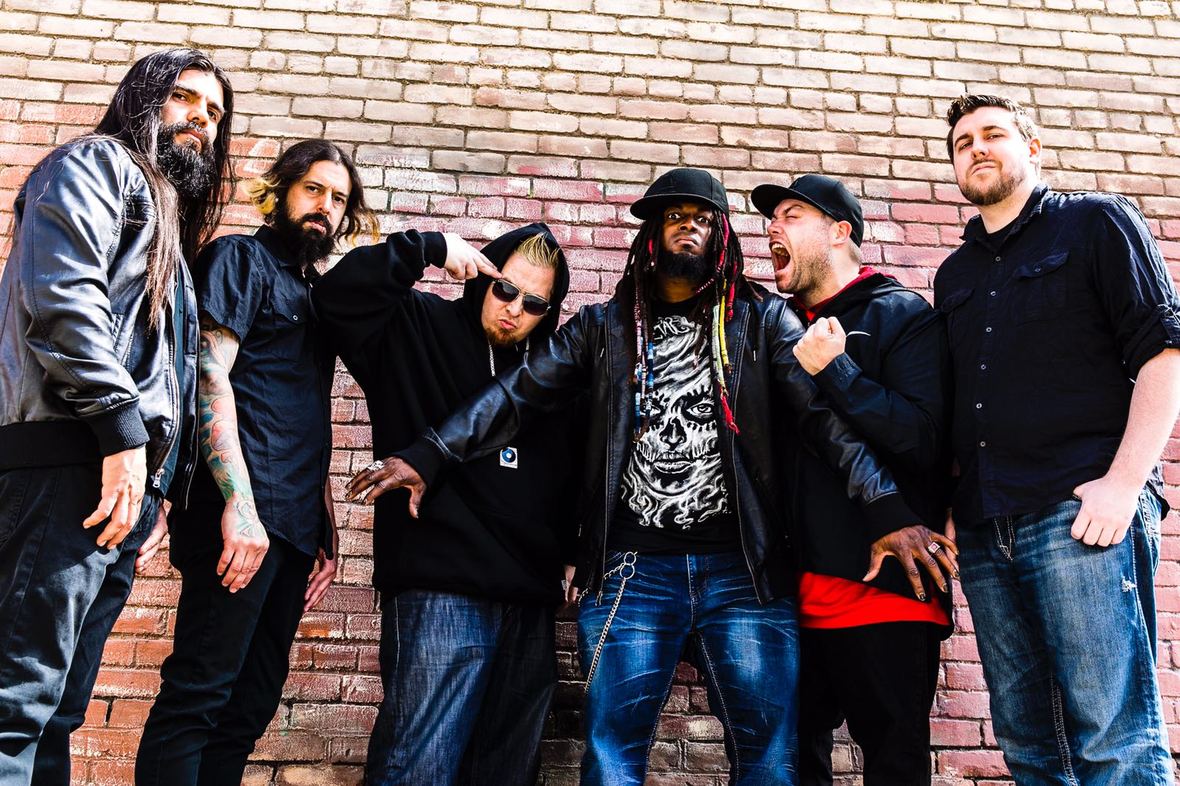 Los Angeles based Nu-Metal band Dirty Machine has released the official music video for their single, "Further From You." Directed and edited by Ron Underwood from 9Electric, "Further From You" was produced by Ulrich Wild (Deftones, Static-X, Pantera, White Zombie, Breaking Benjamin, Limp Bizkit) and was mastered by Gentry Studer (Incubus, Deftones, 36 Crazyfist, American Head Charge, Otep).
"Even when 'Further From You' was in it's early stages, we knew we had something special. It impacted everyone in the band in a different way. Any time a song does that you, you know it means something. Then when you throw producer Ulrich Wild in the mix, it's game over." – Dirty Machine
Built to last and refusing to follow the Indie music scene that has been dominating California, Dirty Machine has tasked themselves with bringing homegrown American Nu Metal back to the forefront of the industry. Based out of Los Angeles, the crowd this band draws has been moshing to their down-tuned rhythm since 2012. Consisting of David Leach (front man), Darren Davis (guitar, vocals), Arnold Quezada (guitar), Ben Jovi (Bass). NIGHTMARE (percussion), and DJ Ecusa (turntable); the members of Dirty Machine have brought together their eclectic musical backgrounds to form a powerhouse group that will not be fading away anytime soon.
Whether it is progressing forward with their music or thrashing around on stage, Dirty Machine is always in a state of constant motion. This is a band that does not believe in standing still. With a passionate enthusiasm for their craft which is rarely seen in today's music, the members of Dirty Machine can make even the most standoffish crowd start head banging. Every live performance is a wildly spirited event.
Dirty Machine has done everything from headlining the Jägermeister stage at the 2016 Kansas City Rockfest to playing a sold out show at the House of Blues Sunset Strip and Viper Room. They have opened for acts such as P.O.D., Hed PE, Otep, Metalachi, Orgy and toured with Insane Clown Posse on "The Great Milenko" tour. Although they are based out of California, they are getting regular airtime on the leading Kansas City rock station 98.9fm and have been taking the state of Missouri and Michigan by storm. Dirty Machine is steadily conquering America one state at a time through their street team, rabid fan base, and the far reaching scope of internet radio.
Share | Facebook | Twitter | Instagram