CAMU Releases Official Music Video for "The One You Leave Behind"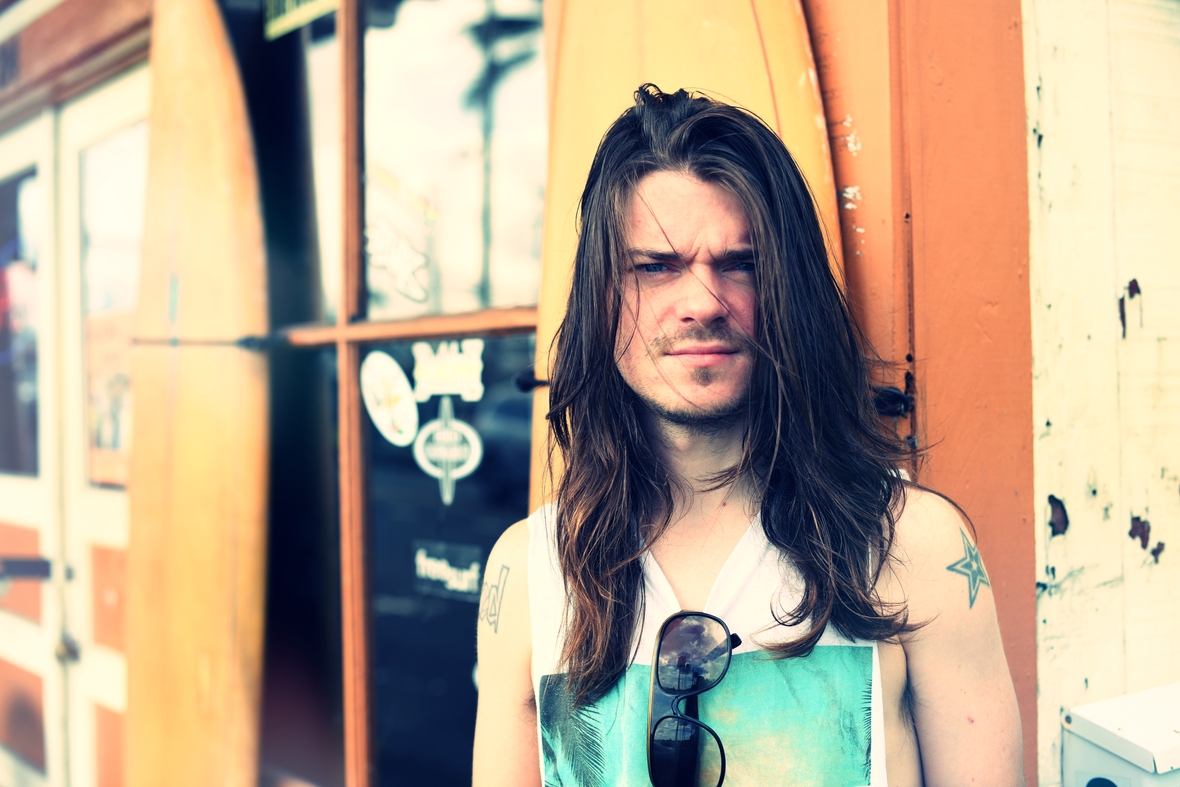 Hawaii based, NAKED front-man CAMU has released the official music video for "The One You Leave Behind," part 2 of the video Trilogy. Directed, edited, and produced by CAMU, "The One You Leave Behind" was filmed throughout the Island of Hawaii.
Nothing great ever comes easy & the most rewarding way is usually the hard way, which is the essence of "The One You Leave Behind". Four years ago when my son was 8 months old, my wife & I mustered up the balls to leave everyone & everything we knew behind and move 7000 miles away to start a new chapter in our life. The task was so momentous that I had to cruise through it at times. What I left behind was the person I had always been, everyone I knew, and who everyone knew me as. Everything I experienced in the last few years, becoming a dad twice over, starting a business & relocating again has been new and foreign to me but in the end I came out the ringer a much better & more fulfilled person. Iv'e always gone with the flow in life, never could have imagined it would take me from Helsinki to Hawaii.
"The One You Leave Behind" has been a very difficult yet rewarding song to write & record. I completely changed my approach with this one and dug deep. If you harness the spirit that your inner voice represents you can achieve anything. Your gut feeling is fire. Don't make plans just do.
The song took on a life of it's own and consumed me and I gave it my all. The song contains some of the actual demo recording as I wanted to keep the songs authentic feel alive. It was recorded on three different continents and is raw, honest and a testament of who I have become, showcasing a different side of me. I actually recorded my vocals on my balcony at night, and I have to say I liked singing this song as I wasn't belting all the way through. I'm happy and relieved it's finally released.
What started off as a nice little riff inspired by attending what was to be Tom Petty's last show ever at the Hollywood Bowl, made me question my sanity at times, adding to it the fact that I recorded this song between 1 and 3 AM exclusively, like a hermit isolated deep in the jungle of Hawaii Island.
I had every technical set back under the sun with this one, broken hard drives, crashed drones & lost tracks. I almost died falling into the river above a 40 feet tall waterfall, only saved by grabbing onto a rock at the last second.
The video is something I am very proud of, the coolest thing I have ever created up till this point. It really showcases how magical the place I now call home is. While filming and recording "The One You Leave Behind" we were hit by hurricanes, floods and a volcanic eruption, yet beauty & life prevails.
Part 2 of the Trilogy is about giving into the universe and grabbing life by it's balls and riding that wave from infinity till beyond, if you dare. Trust me, you'll be better than fine. Life is magical so enjoy it.
Download / Stream "The One You Leave Behind":
iTunes | Spotify | Google Play | amazon MP3
Part 1: The story so far
After a 8 year hiatus from releasing music, the first thing I will be releasing is a trilogy of songs & their corresponding videos ("Empire State Of Sound" being the first of the trilogy) that unfold the journey of my life throughout these last 8 years, musically & personally. Once NAKED disbanded after 10 years, 4 albums and two world tours I had had enough, the final straw came when our manager Bill Aucoin (KISS & Billy Idol) passed away, everything fell apart, I left, I hung it up and I disappeared. NAKED had been my band since I was a teenager. I'm grown now & I have 2 children, & spend most of my time in Hawaii. A lot has changed obviously, but I've written & recorded a lot of music during my time living away from Finland. I've had so many life altering & mind blowing experiences, so I've got a lot of new song material & the trilogy songs reflect and tells my story. This new release is all about me coming out & being me, Camu. Naked is still my band & will be touring as my band when we do our summer tour in 2019, but this is pure Camu music the way I have always envisioned it. As the new music being released ventures further from the straight rock music we used to play back in the day, we will be releasing it under a new better fitting new name, CAMU.