Bubbles Erotica Releases Official Music Video for "Cloak And Dagger" Off of Debut, Self-Titled Album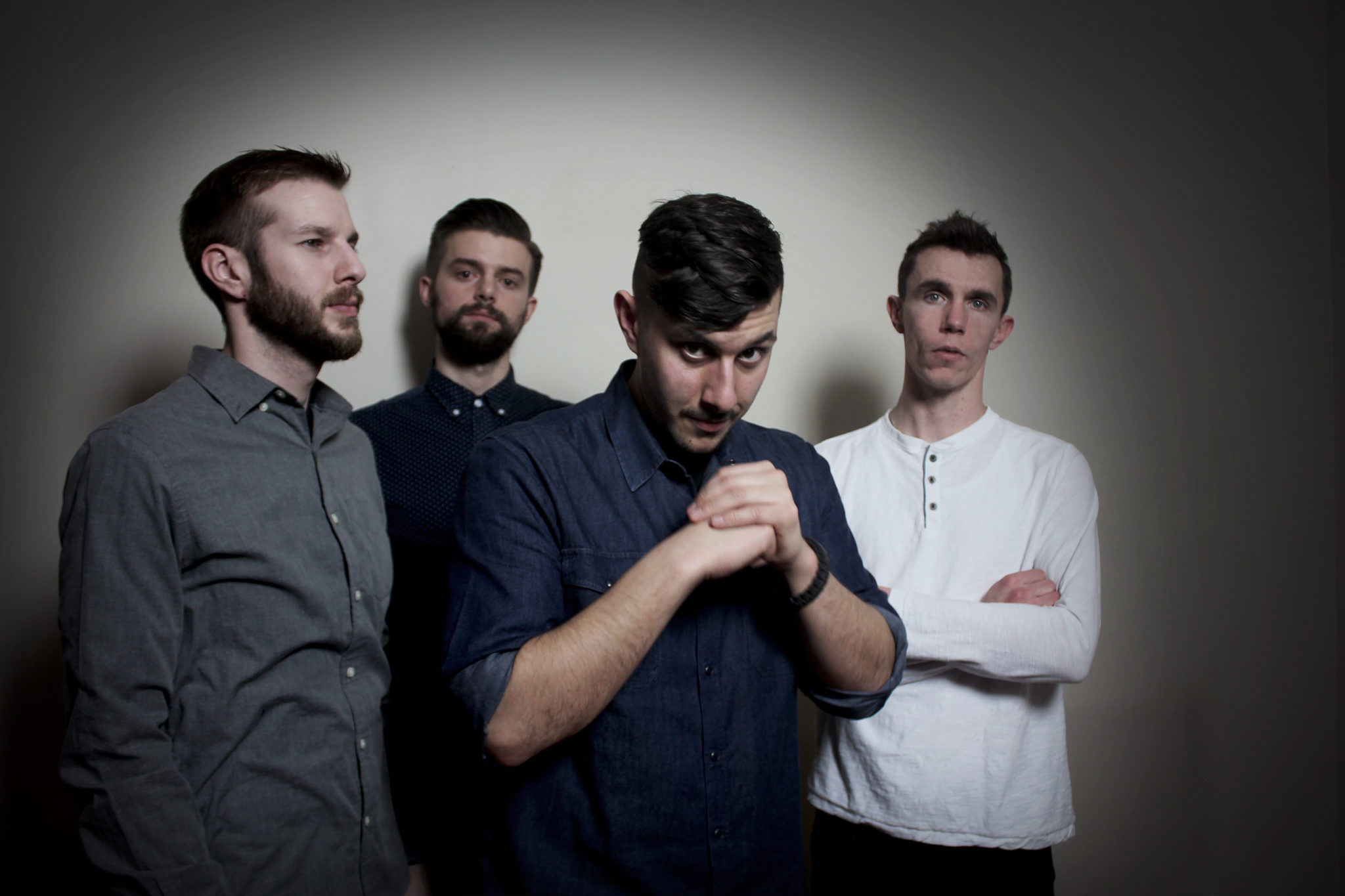 Chicago based alternative rock band Bubbles Erotica are ready to re-ignite the flames of the '90s alternative rock revolution with their debut, self-titled album, which is out NOW! Drawing from such diverse influences as System Of A Down, Nirvana, and Queens Of The Stone Age, the quartet's sound is quickly gaining momentum with broadly glowing reviews. Originally premiered on Paste Magazine, the second single and video, "Cloak And Dagger," is the epitome of Alternative Rock–the alternative to radio, to mainstream, and the repetitive–harnessing the innovative creativity and passion that the music industry needs.
It's not every day you have something hit your ear holes that blows you away; whether it's the over-saturation of method radio rock or the paralyzing effect of trying to pick through everything available online, it's hard to find that genuine wow-factor. Chicago, however, appears to be holding a brilliant musical gem in the form of Bubbles Erotica, an alternative rock quartet who's geared to pick up where the great rock revolution of the '90s left off. Evoking equal parts System Of A Down,Queens of the Stone Age, and Nirvana, these midwest newcomers are composing and creating music that will appeal to both the mainstream and the underground rock scenes. Today they're dropping their debut, self-titled album, which has already been garnering massive praise for its raw creativity as well as a math-rock precision worthy of a more seasoned band. – Paste Magazine
Bubbles Erotica Track List:
1. Cicada Arcade
2. Humbaba
3. Under your Wing
4. Operation Condor
5. Wisconsin Discotheque
6. Home is Where the Dark is
7. All I want
8. Cloak & Dagger
9. Ghost
10. Make it Out Alive
Let's get a mad scientist, leave him alone in their labratory and see what kind of insane creation they can come up with! Bubbles Erotica, out of Chicago, Illinois, is proceeding to rewrite the script as they release their self-titled record independently on May 9th! – Madness To Creation

After listening to this work of genius I can tell you that there are a number of brilliant songs on this album. Songs such as "Humbaba" and "Cloak & Dagger" are both backside kicking songs that have the potential to conquer moshpits and alternative nightclubs for years to come. Where as songs like "Op C" are the sort of tracks you'd hear on the O.S.T of a major Hollywood blockbuster or a fantastic indie series. – 925 Rebellion

I have and will always support anything that is Chicago. This album from Bubbles Erotica just makes me proud. Giving it a few listens, I found myself gravitating to a few of the tracks. Track #5 "Wisco Disco" (Wisconsin Discotheque) is just a fun filled rock fusion of dance grooves that will get your ass up while throwing your fist in the air uncontrollably. The hypnotic beat had me just enjoying every second of this song and as Depeche Mode would say, "I just can't get enough…" – Unrated Magazine
In today's cut-throat music scene, it's rare to find a band as self-sufficient, forward-thinking and as conscious about their art as Bubbles Erotica. In 2010, members Philip Hasso, Bradley Springer, Michael Hasso, and and Colin Stone came together to bring something new to the Rock Genre. From the constantly shifting sounds they create to the lush cover art of their two albums to their expansive, mind-bending videos: this is a band that, while eager to stand-out, doesn't seem pre-occupied with waiting for someone else to get them heard. They're forever creating, always two steps ahead of anyone else in their genre, locally or otherwise.
Buy Bubbles Erotica online HERE
Connect with Bubbles Erotica:
Official | Facebook | Twitter | Instagram