WORLDWIDE PANIC Reveal High Energy New Single, "Party"!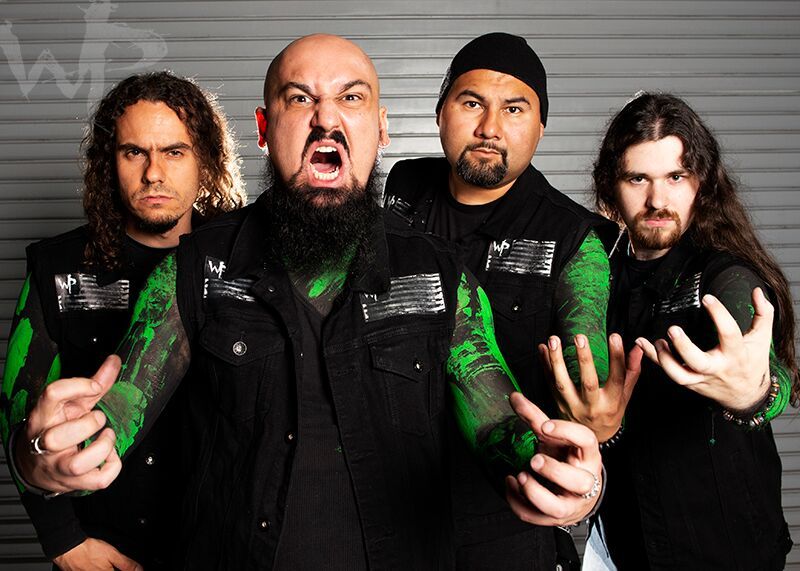 LA Based Heavy Metal Band WORLDWIDE PANIC has revealed a first listen to their newest single, "Party." With production collaboration from GEMINI SYNDROME's AARON NORDSTROM,
"This song is a chronicle of my battles with substance abuse and how a lot of fun can in my case, lead to life feeling hopeless. There is a message of "dark hope" in this song. I feel like sharing my story in the most transparent way I can hopefully will help others make better life choices"
– Lane Steele (Bass / Vocals)
"On this track we had the pleasure of having my good friend Aaron Nordstrom help produce the vocals. He had this to say, "I've known Lane Steele for many years since we were in school together. I've seen him evolve and work very hard for awhile and find his voice as a musician. I had the pleasure of working on the song "Party" and enjoyed it very much. It was a smooth workflow and resulted in a great song. Take a listen and be sure to catch them on the road with Flaw this fall."
– Aaron Nordstrom (Gemini Syndrome)
WORLDWIDE PANIC will also be joining FLAW, SMILE EMPTY SOUL, and NEW LINGO on THE FLAWLESS SMILE TOUR!
Tour Dates:
09/14 @ Full Circle Brewing – Fresno, CA
09/17 @ Paris Theatre – Portland, OR
09/18 @ El Corazon -Seattle, WA
09/20 @ Diamondz Event Center – Jerome, ID
09/21 @ Liquid Joes – Salt Lake City, UT
09/23 @ Herman's Hideaway – Denver, CO
09/25 @ Original Bar & Nightclub – Minot, ND
09/27 @ Hipps Pub – Eau Claire, WI
09/28 @ Offsides – Woodstock, IL
09/29 @ Pierre's – Ft Wayne, IN
10/01 @ The Forge – Joliet, IL
10/03 @ Nikki's – Sturgis, MI
10/04 @ Empire Concert Club – Akron, OH
10/05 @ Blue Note – Harrison, OH
10/06 @ Diesel – Chesterfield, MI
10/07 @ Nightshop – Bloomington, IL
Click HERE for Additional Dates and Ticketing Info:
Based out of Los Angeles, Worldwide Panic is a hard rock/heavy metal band that started out in 2016 with the aim of writing heavy, catchy music and personal, meaningful lyrics. In a world mired with social and political controversies, Worldwide Panic offers a more relatable take on everyday life and overcoming the trials and tribulations the common man faces. With a songwriting approach that focuses on a mix of clean and aggressive vocals and a guitar-driven sound, Worldwide Panic appeals to listeners all across the hard rock and heavy metal spectrum. This music is presented on stage by engaging the audience in a theatrical and unique experience. The band has completed work on new material which was mixed by Mike Plotnikoff (In Flames, Warbringer, Fear Factory, Mudvayne, Van Halen, Aerosmith, KISS, and many others) and mastered by Howie Weinberg (Slayer, Pantera, Korn, Deftones, Nirvana, etc). Worldwide Panic is gearing up to release new singles and music videos, and the band looks forward to conquering stages everywhere. Keep your eyes and ears peeled for lots from Worldwide Panic in the near and distant future!