Fire From The Gods Release Video for "The Voiceless" From 'Narrative Retold'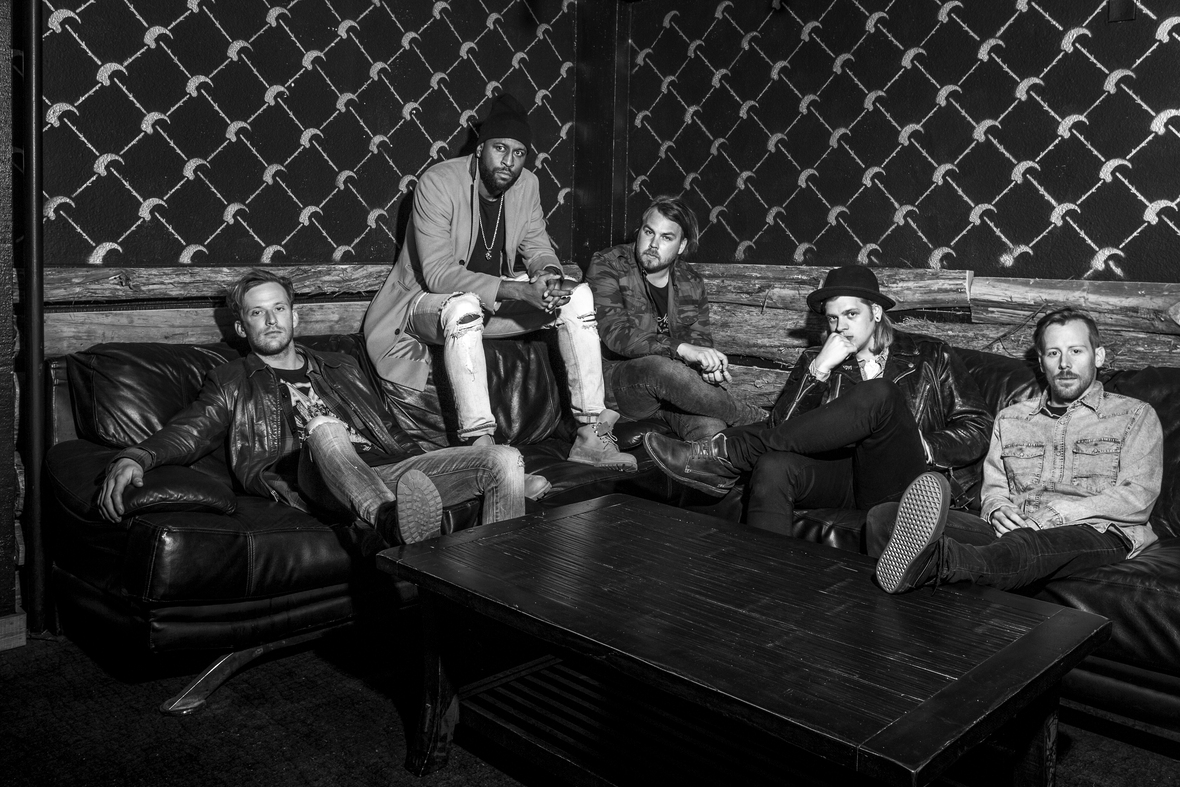 Hardcore Metal band Fire From The Gods has released their Ramon Boutviseth directed Official Music Video for "The Voiceless". Produced by Jonathan Davis (KORN), "The Voiceless" is off of their upcoming full length album, Narrative Retold, due out May 19th via Rise Records.
"The Voiceless is referring to the callousness of society. This generation is exposed to so many shocking and graphic events. No one seems to bat an eye. There is no compassion or care for one's fellow man. Violence towards each other is a normal occurrence factored into our lives these days. Speaking up about it is nothing new, but it needs to be said. Yes, the world will keep spinning, and life does go on, but we need to slow down and smell the fucking roses once in a while." – AJ Channer
Click HERE To Pre-Order 'Narrative Retold'

Heavy music deserves a heavier message.
That's what Fire From The Gods deliver on their second full-length album and first for Rise Records, Narrative. Speaking from a platform cast in heavy metal power, hip-hop consciousness, and even a little reggae spirit, the Austin, TX quintet—AJ Channer [vocals], Jameson Teat [guitar], Drew Walker [guitar], Bonner Baker [bass], and Richard Wicander [drums]—urge for change through conveying a story that's both personal and universal.
That story stems directly from AJ's life. Born in the Bronx to a single mother of Jamaican descent, he spent his childhood moving between London, New York City, Los Angeles, Norfolk, and even Ghana where he attended middle school. Drawing from this diverse experience, he speaks with unmitigated honesty about the state of the world.
"This album is the personal narrative of a minority man living in major cities and being American," he explains. "There's a socio-economic theme throughout the whole record that carries from each song to song. It's all about the underdog. We've all had to fight for everything we have in this band. The political climate in our country is quite racially and socially charged. There are a lot of issues and energy people are expressing along with misguided hate and anger. I want to channel this in music that can resonate. This is where we come from and who we are as a band."
In order to properly capture this vision, the boys retreated to House of Loud Studios in New Jersey to record with David Bendeth (Paramore, Of Mice & Men, Breaking Benjamin). They spent a month in the winter of 2016 tracking what would become Narrative.
"There's no crying in Bendeth's dojo," laughs AJ. "He really pushed us, and we grew in a short period of time. The band takes on a life of its own with this record."
That growth stands pervasive in songs like "Excuse Me." The vocalist spits a frenetic and frantic verse over a buzzsaw guitar and seesawing groove before eventually breaking into an airy dancehall break complete with a reggae-style plea, "Excuse me, Mr. Officer…"
"The essence of 'Redemption Song' influenced the hook," he goes on. "I'm speaking my mind about the fact that people judge you based on looks. Police will violate constitutional rights because of it, and the law of the land makes individuals submit."
Meanwhile, "Public Enemy" lands a one-two punch of aggressive screaming and a soaring unshakable refrain. "It's a call-to-arms to be heard," sighs AJ. "I'm targeting the epitome of tyranny on the lyrics."
On the other end of the spectrum, "End Transmission" sputters out into a celestial hum, balancing an airy hum with pummeling crash. "You cut off the tether to reality and imagine yourself flying amongst the satellites and stars," he reveals. "We equate the heavens with tranquility and peacefulness although space is very stark and it's cold. It's not being a hero to save the world, but finding that hero within yourself."
Fire From The Gods have quietly built a rabid fan base through tireless touring across the United States. They've shared national bills with the likes of August Burns Red and festival stages alongside Slipknot, Bring Me The Horizon, Judas Priest, Killswitch Engage, and more at KNOTFEST two years in a row and with Motionless In White and Underoath at South By So What. Now, their Narrative is on display in 2016.
"I want people to feel empowered when they listen to this record," AJ leaves off. "Come out of the experience knowing somebody thinks like you. You're not alone."